1.How to choose a bike kit
Lvbu ebike kit can turn your normal bicycle into a smart ebike within 5 minutes. It integrates battery, motor and controller. It can be quickly installed on any bicycle. When choosing the best electric bicycle conversion kit, we considered the sample installation, power output, ease of control, design, extra features, cost, customer reviews, and lots of other things. Based on these factors, our electric bike conversion kit will be the best choice.
2.What kind of battery cells do you need?
Lvbu ebike kit uses 18650 lithium-ion battery power, the internal resistance of a single cell is as low as 18mΩ, the capacity can reach 2900mAh, and the 3C high-rate discharge. According to the test data, more than 1,000 times of charge and discharge, there is still 75% of the electricity, and the service life is 5-10 years, which is more consistent and energy density than similar ebike kits. The safety of the battery is an important aspect of Lvbu bike kit. We spare no effort to ensure the safety of the battery and the safety of the users. There has never been a battery explosion or spontaneous combustion in Lvbu products since its inception, which is enough to show the importance we attach to battery safety.
3.How easy is it to install?
If you're buying an e-bike conversion kit because a dedicated e-bike isn't in the budget, so easy installation is a must. There are many types of electric bicycle kits on the market, but they all have a lot of wires, installation steps is complicated , and make the whole bike look very messy. The Lvbu kit is a super easy conversion kit, our front wheel can be installed in 5-10 minutes, convert a regular bike to an electric bike easily, keep the bike's original design, the thumb throttle is connected with a wire before connecting The wheel to control the speed, after installation it is no different from a normal bicycle.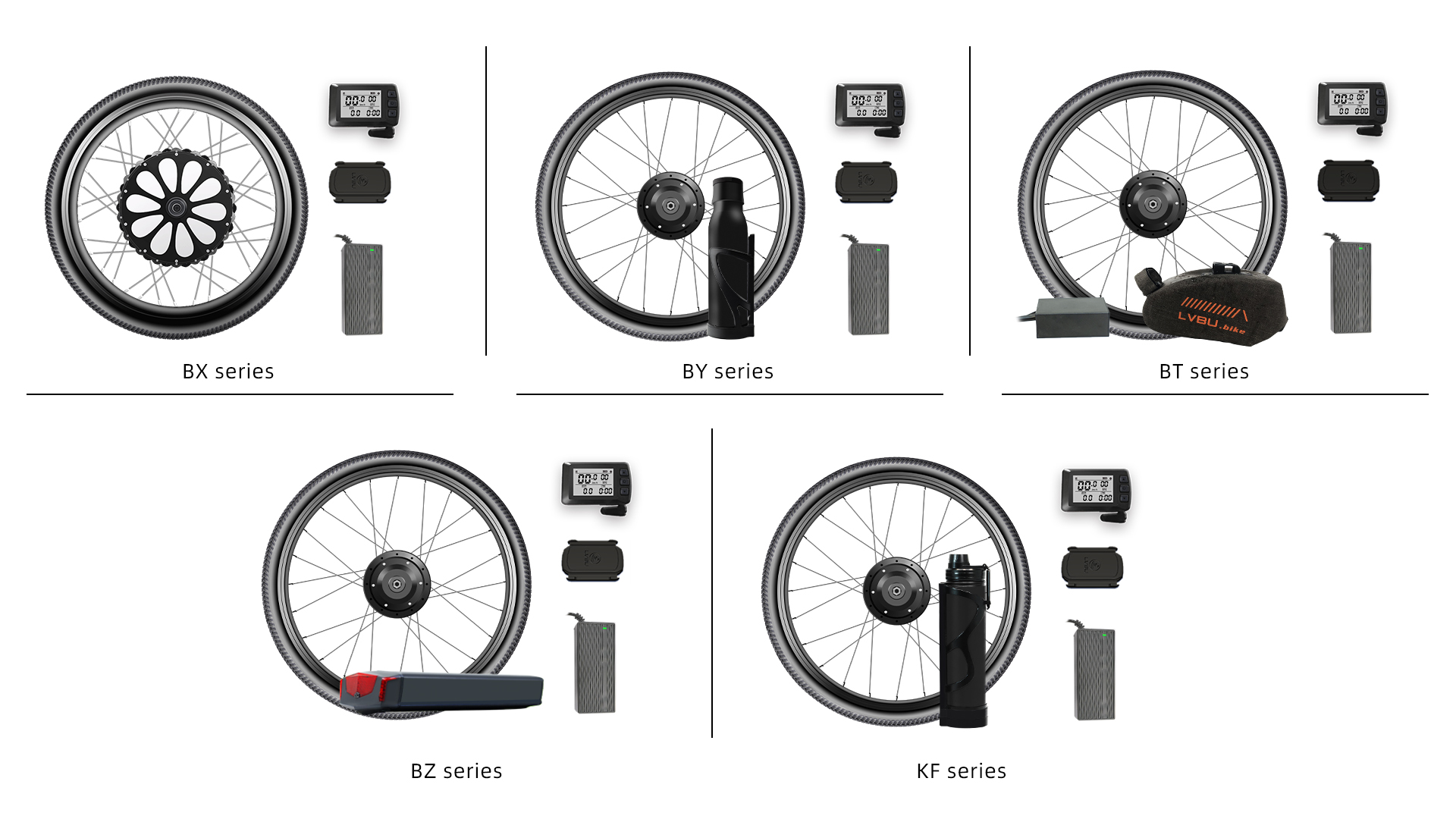 E-bikes allow you to go farther, faster and longer than pedaling alone but still provide great exercise.