Bicycles are Eco-friendly and healthy as a means of transportation. If you want to use a bicycle as a short-distance transportation and further extend its assist range,using an electric bike conversion kit is a great option.
Aside from fitting into any bike , Lvbu ebike kit's big selling point is that it's imperceptible. The motor is small,but the motor can up to 250w and 350w.
The battery also adopts a hidden design. Whether it is a water bottle design or a seat bag design, the battery is very concealed , just like ordinary bicycles.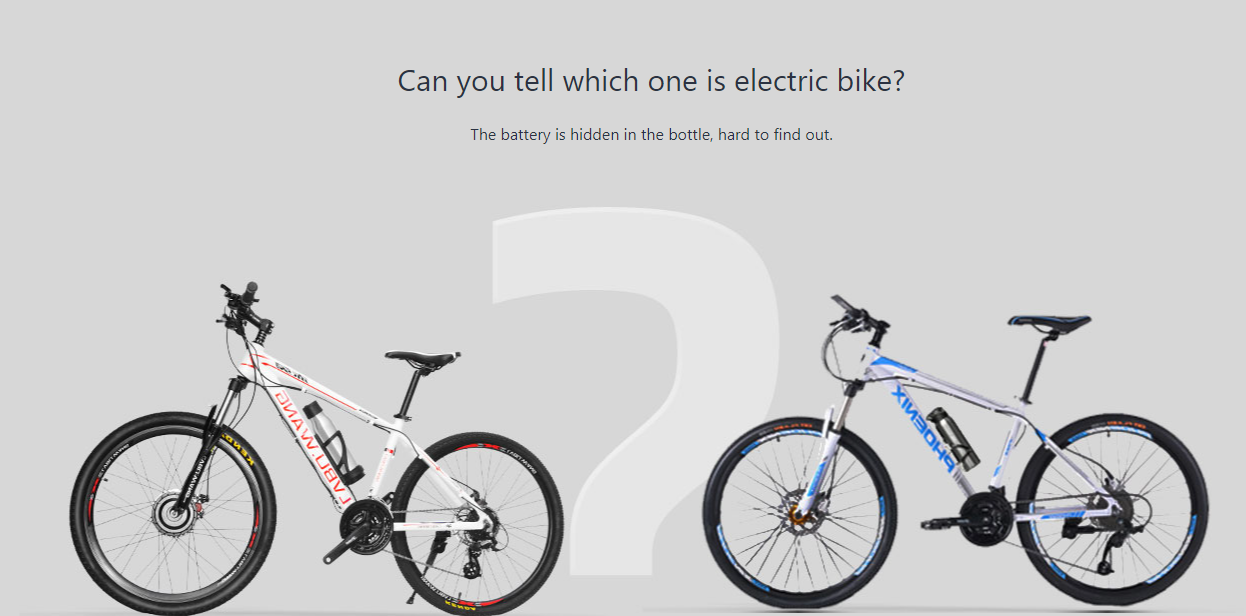 Another selling point of Lvbu ebike conversion kit is that it is easy to assemble and disassemble, and the whole kit only come with 1-2 wires. The wires of traditional bicycle kits are extremely complicated, but Lvbu can installed immediately after plugging in two wires, providing users with a steady stream of power.
In order to meet the needs of different customers, we have front and rear wheels for option, you just need to confirm your front fork width or rear fork width,so it can install it without spending a lot of time.

If you are interested.please click the below link for more details.
Purchase link:https://lvbubike.en.alibaba.com/?spm=a2700.7756200.0.0.5e8c71d24iUgxj