Lvbu Ebike wheel kit have 5 kinds of product on sale. Because of the different design,different battery capacities, the assist range is naturally different. Next, I will introduce them to you in detail.
All in one ebike kit series
The first is our BX series, the BX series is an integrated wheel kit, and the battery is inside the hub. We have 10 cells battery, 20 cells battery, and 30 cells battery to choose , and the assist range can reach 30Km, 60km, 90km.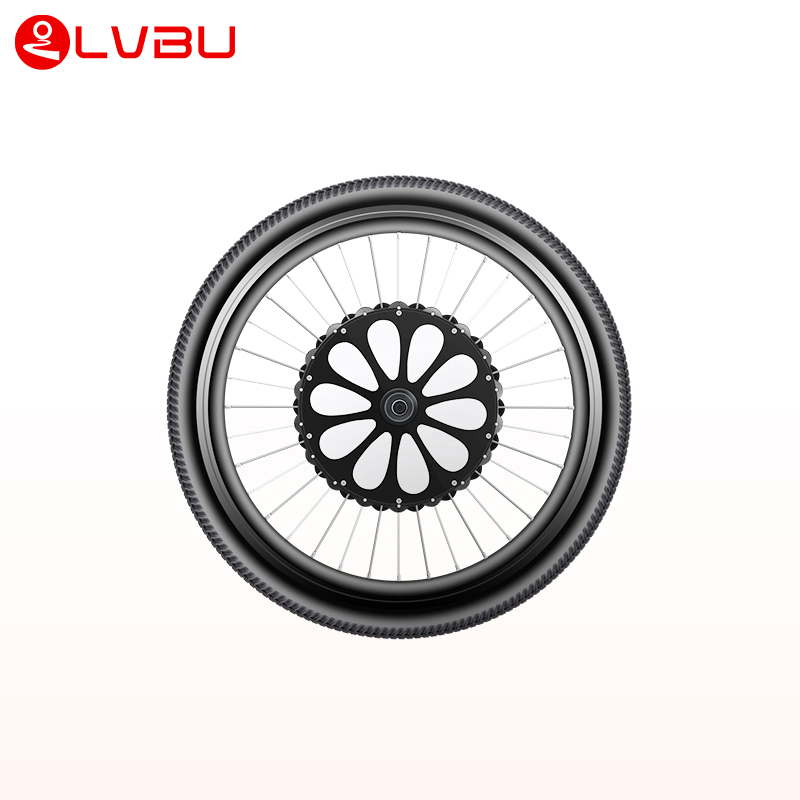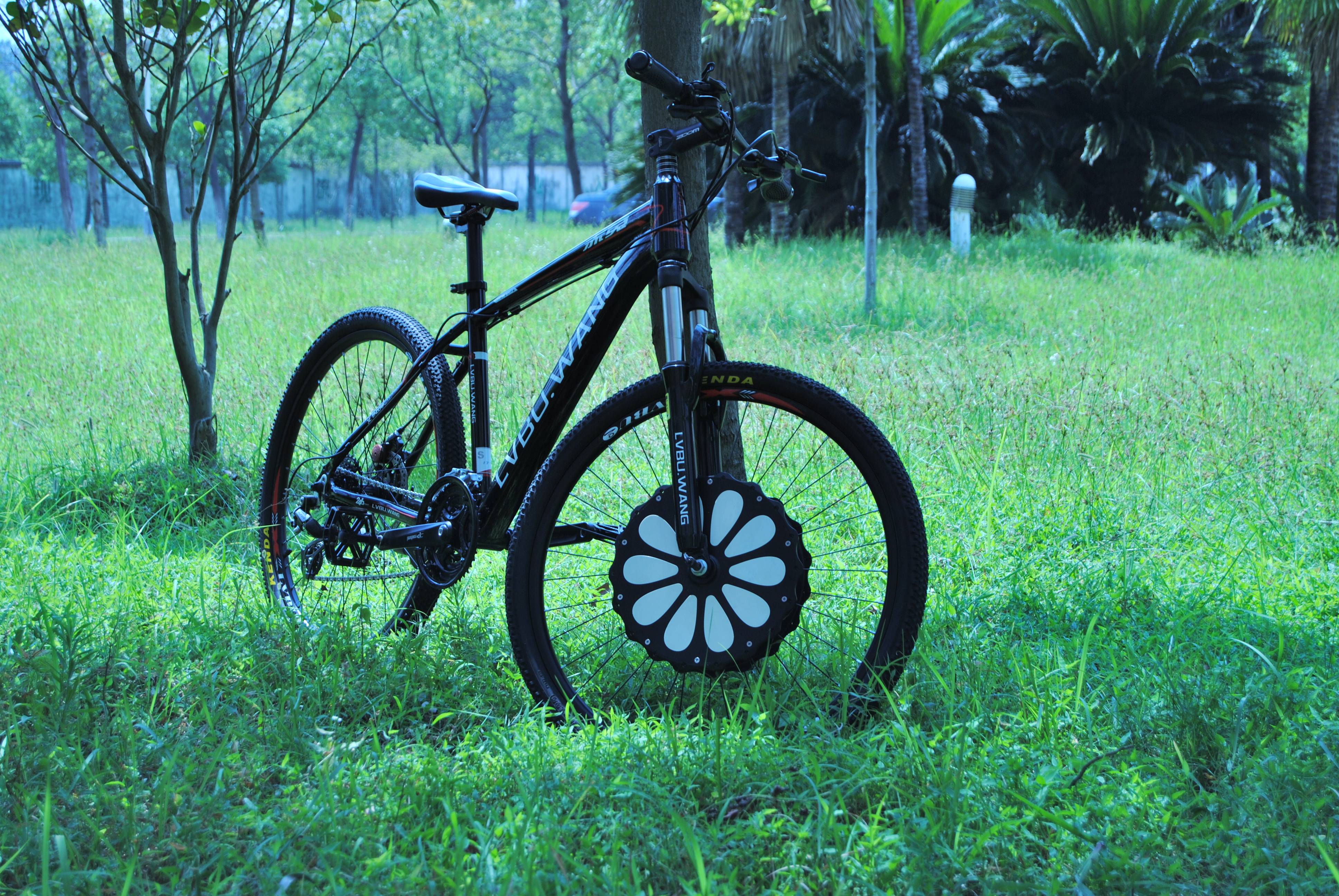 Split ebike kit series
BY bottle battery series, it has only two parts, motor and bottle battery, 20 cells battery for selection, battery capacity 5.8AH, assist range up to 60km.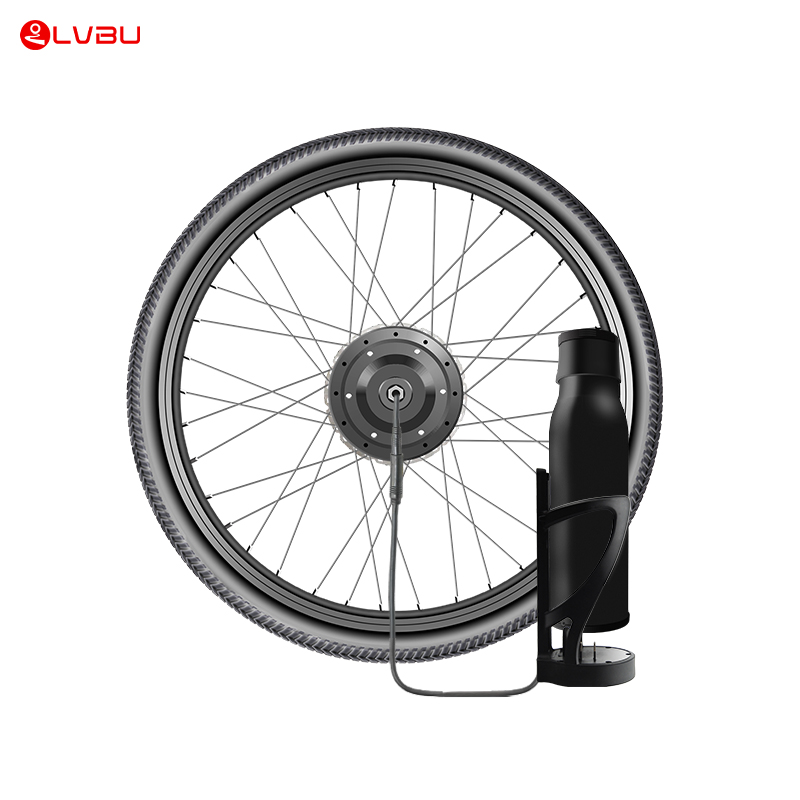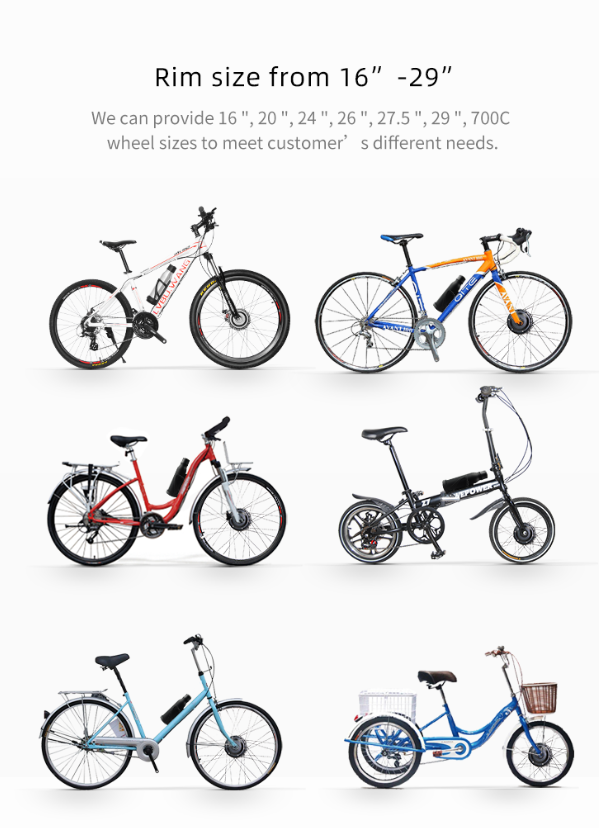 KF series bottle battery series, keep the original design of the bicycle, only need one wire to connect with the motor, it can be transformed into an electric bicycle within 5 mins, the battery capacity is 8.7AH.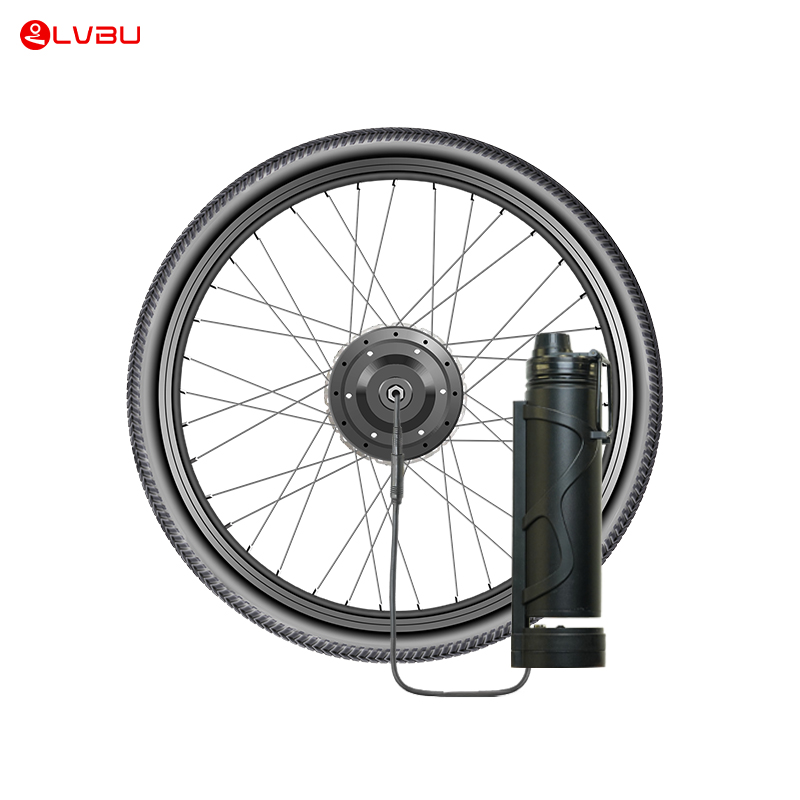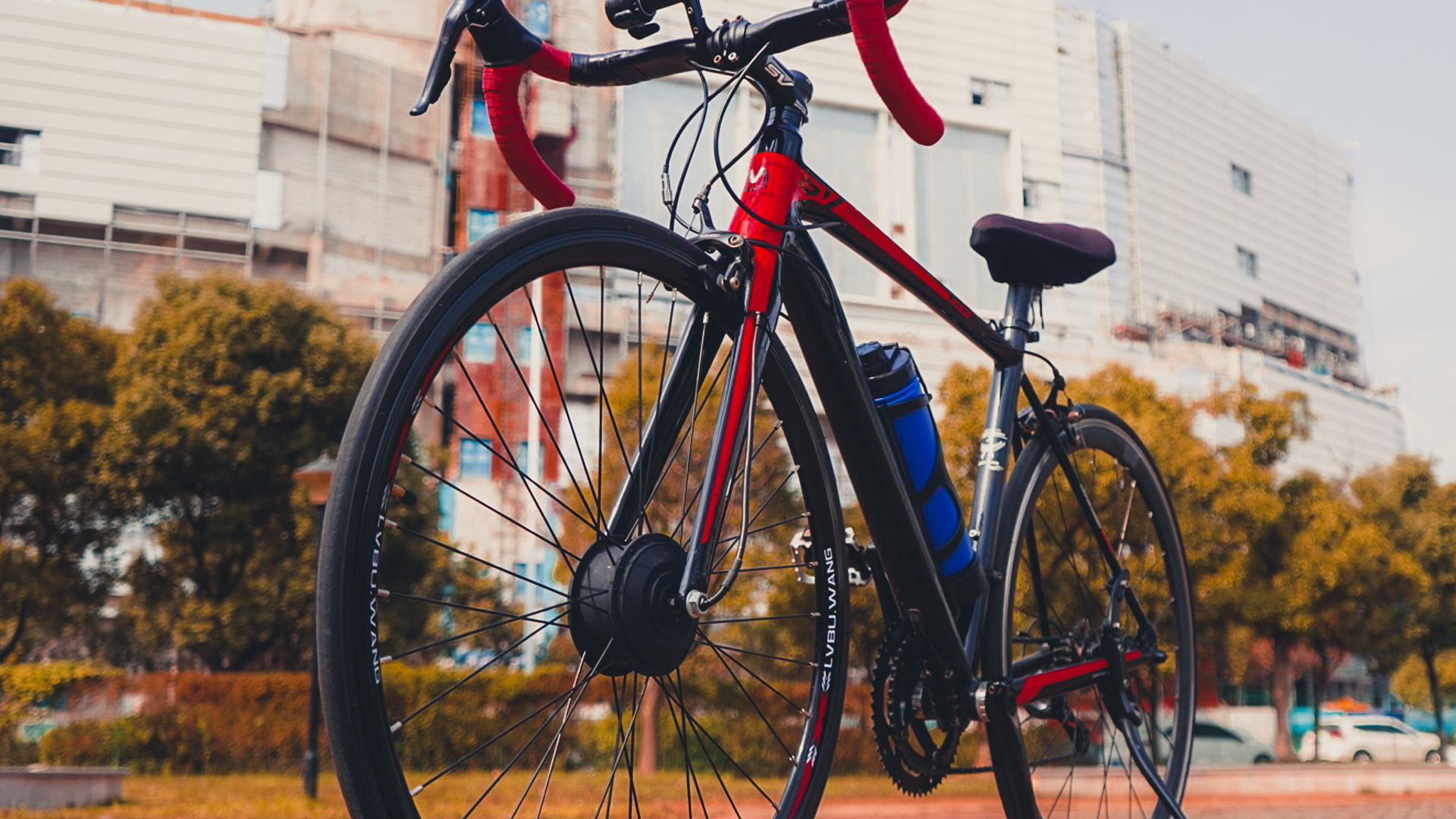 BT seat bag battery series, it only takes 8 minutes to replace the front wheel, install the controller, and connect the battery to transformed into a smart electric bike. There are 30 cells battery and 40 cells battery to choose from, and the assist range can reach 90km and 120km.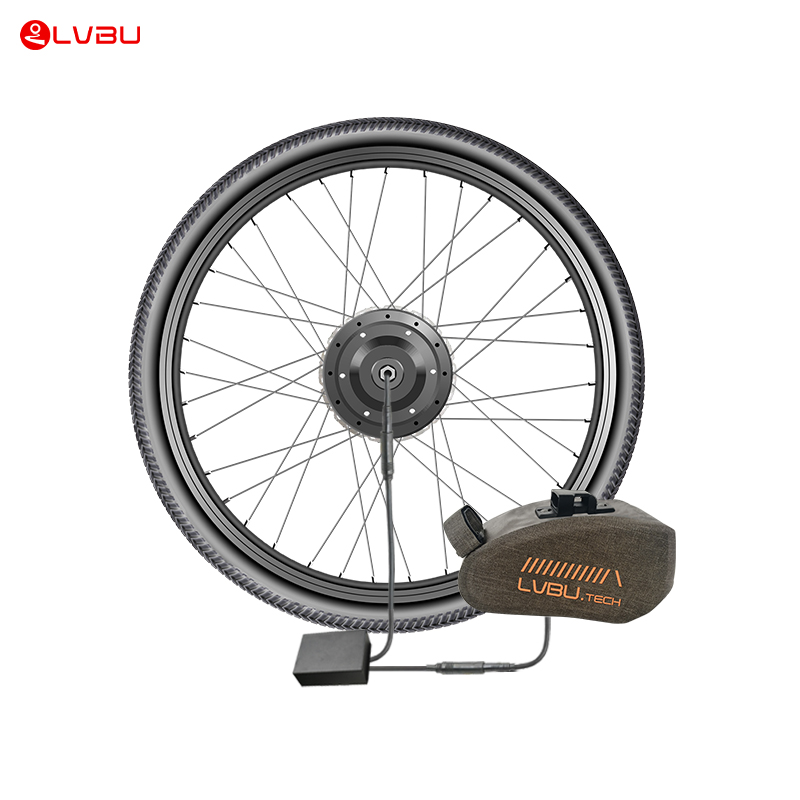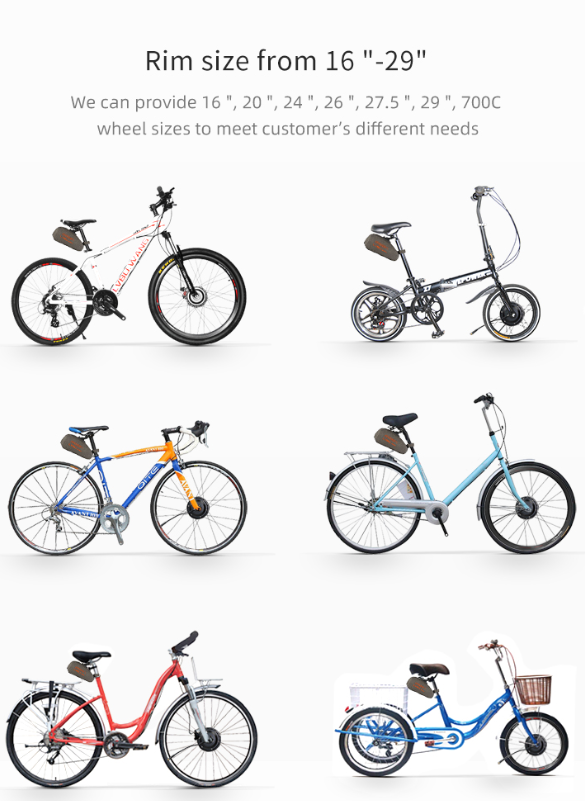 BZ rear shelf battery series, the battery capacity can reach 14.5AH-17.4AH, and the assist range is 150km-180km. It is very suitable for outdoor travel, with long battery life, giving you a different riding experience.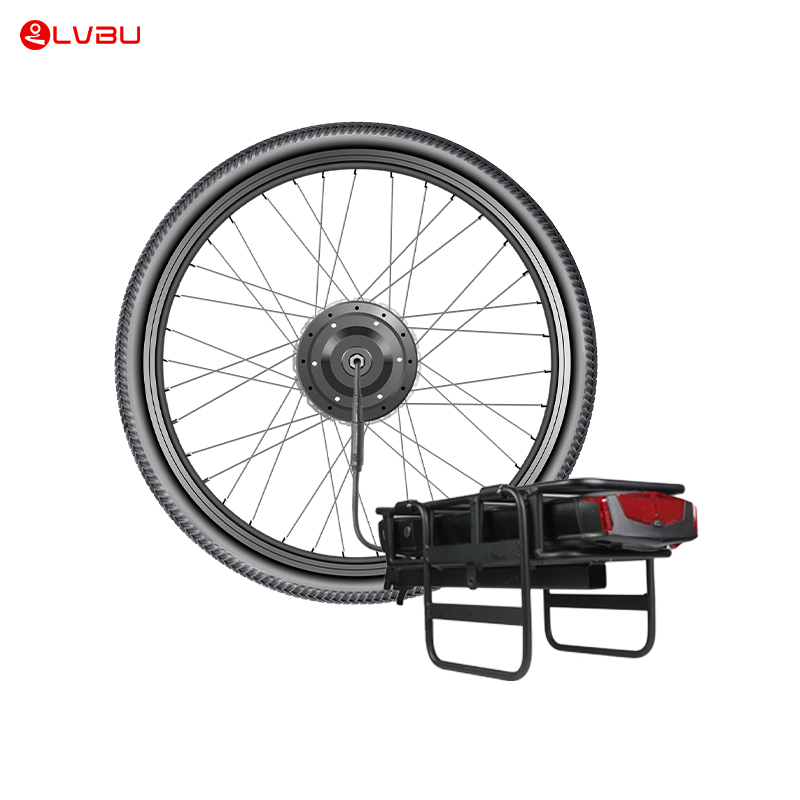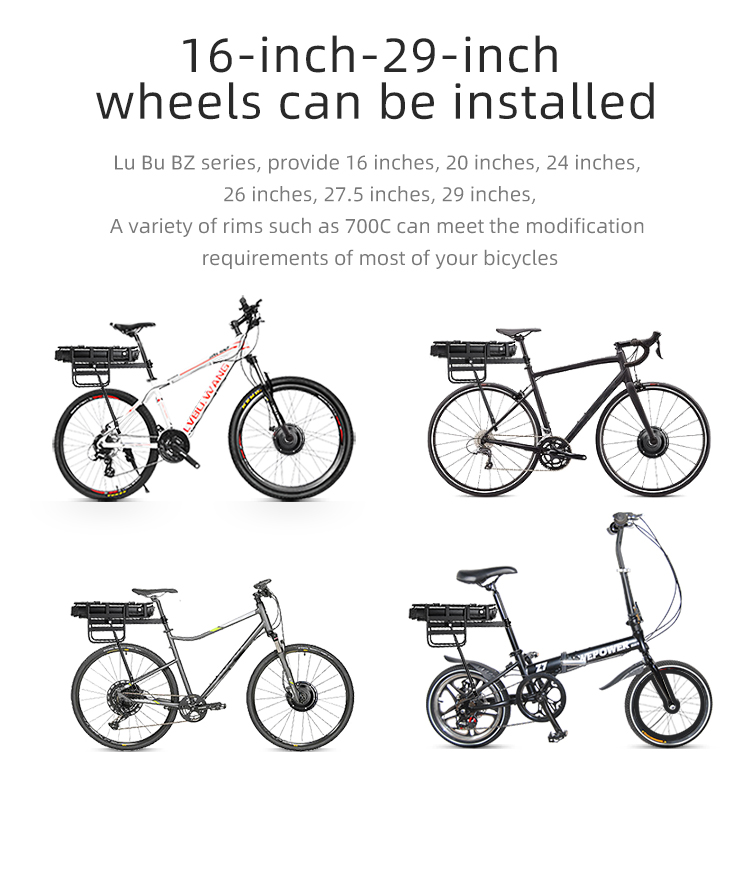 The assist range of the kit is test under the following conditions:
The weight of the rider is 60kg, the bike weight is 20kg, on flat level road, no wind, 25℃ temperature, under manual mode 50% assist grade, constant speed 25km/h without stop.
The actual range depends on many factors. If you use the throttle all the time the range will be about one third of the assist range.
If the Gyroscope angle is not calibrated correctly, the range will be abnormal too.