Have you heard these e-bikes?
The data shows that in 2021, the sales of electric-assisted bicycles in Europe have exceeded 5 million. It is expected that by 2025, the penetration rate of electric-assisted bicycles in Europe will reach 50%, and sales will exceed 10 million. In such a trend, major luxury brands such as Audi and Porsche have also begun to produce their own electric-assisted bicycles. Today, let's take a look at several electric-assisted bicycles with unique designs and high prices.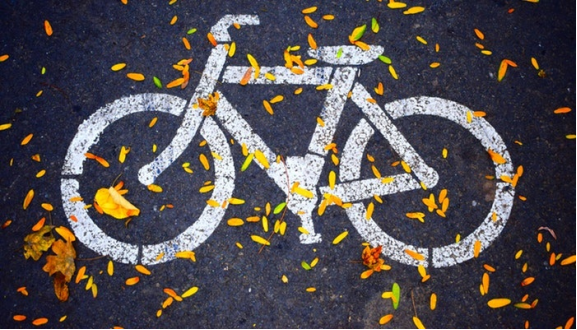 Hummingbird Electric - $6,224
Hummingbird is one of the three major folding e-bike manufacturers in the UK, along with Brompton and Gocycle. Its new electric bike is priced at £4,495, or about $6,224. It weighs only 10.3 kg and uses a carbon fiber frame for greater durability. The rear motor is completely independent, which reduces and hides cables well. There are only two brake lines extending downward from the handlebars, with one passing through the frame to reach the rear wheel. Its foldable and lightweight design makes it easier to carry.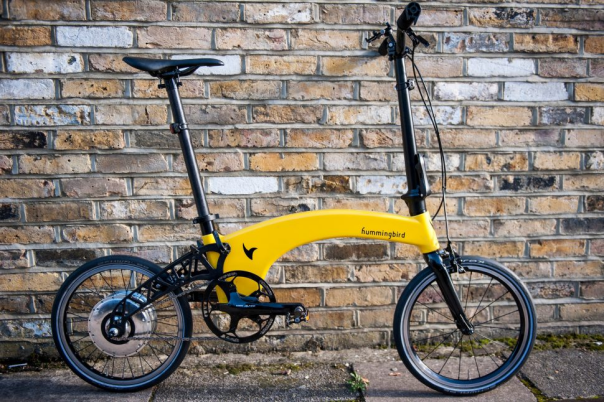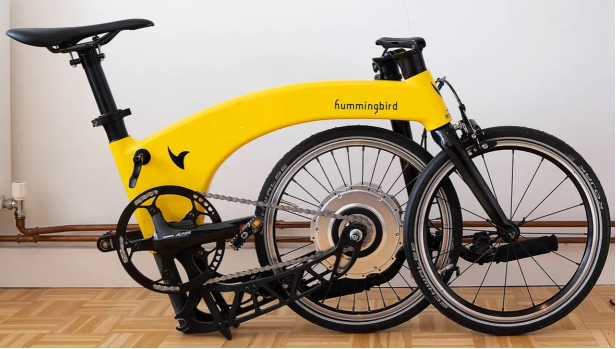 BMC Trailfox AMP LTD - $13,400
BMC's Trailfox Amp is an e-mountain bike based on the Trailfox AM mountain bike, and the LTD is the top version that uses a SHIMANO E-8000 motor capable of providing 250W power and 70N.M torque. It is equipped with a SHIMANO XTR Di2 11-speed kit, Fox Float 36 150mm travel front fork, Cane Greek DB Inline 150mm rear suspension, DT Swiss HXC 1200 wheel set, and other top-of-the-line components. Its price is also quite expensive, reaching $13,400.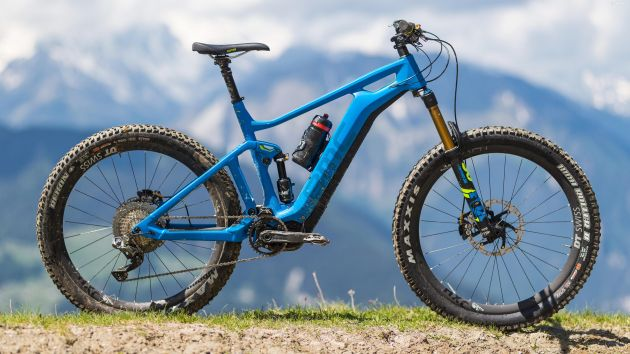 Audi E-bike - $17,000
The limited edition concept e-bike by Audi, the Worthersee, is made of carbon fiber and weighs 18 kg. It is equipped with front and rear suspension and a detachable lithium-ion battery pack, with a top speed of 80 km/h. It has a 4.3-inch full-color screen that can be used to select modes, and it sells for more than $17,000.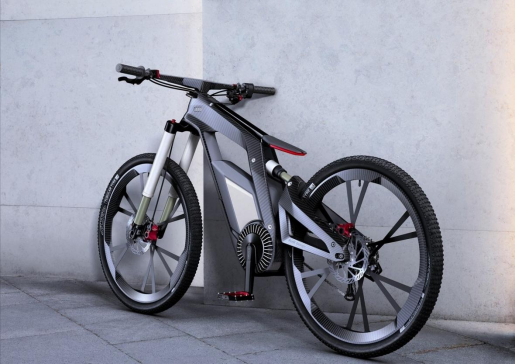 These e-bikes are too expensive for many people, making them unaffordable for most individuals who already have their own bikes and do not want to purchase another one. To meet the various needs of cyclists and match the domestic market, LvBu has launched the high cost-effective intelligent electric bike conversion kit - KF series. The ebike conversion kit is very simple, including a motor wheel, a bottle battery, a battery holder(controller), a charger, and installation tools. Simply replace the front wheel, install the battery holder, and plug in the bottle battery, which only takes 3~5 minutes. The electric bike kit has a similar appearance to a normal bike. The electric bike kit with battery can fit 99% bicycles in the world and provides a variety of wheel sizes such as 16 inches, 20 inches, 24 inches, 26 inches, 27.5 inches, 29 inches, 700C, and many other sizes.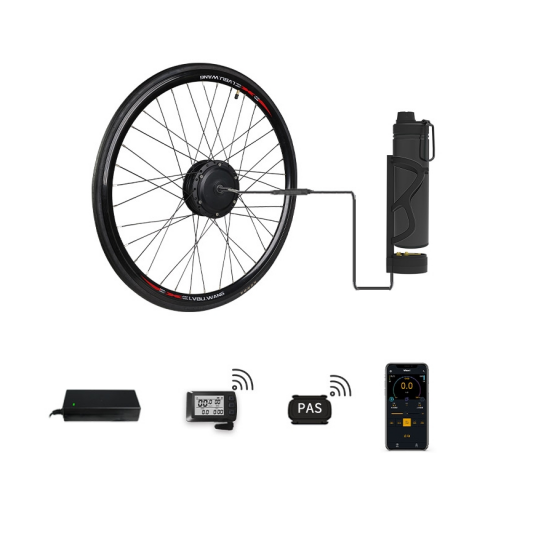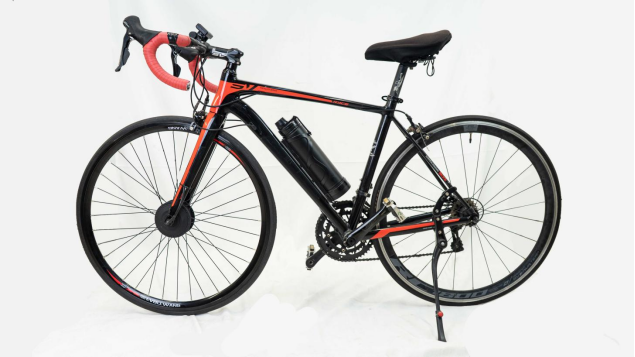 LvBu KF series e bike kit uses a 250W high-speed Brushless motor that provides sufficient power, has a small size, and runs smoothly. It does not cause any magnetic resistance when riding without electricity. The battery keeps a water bottle design that is both beautiful and convenient to carry, making charging easier. The battery holder has a buckle design that firmly secures the battery, so you don't have to worry about it being stolen, which makes it safer.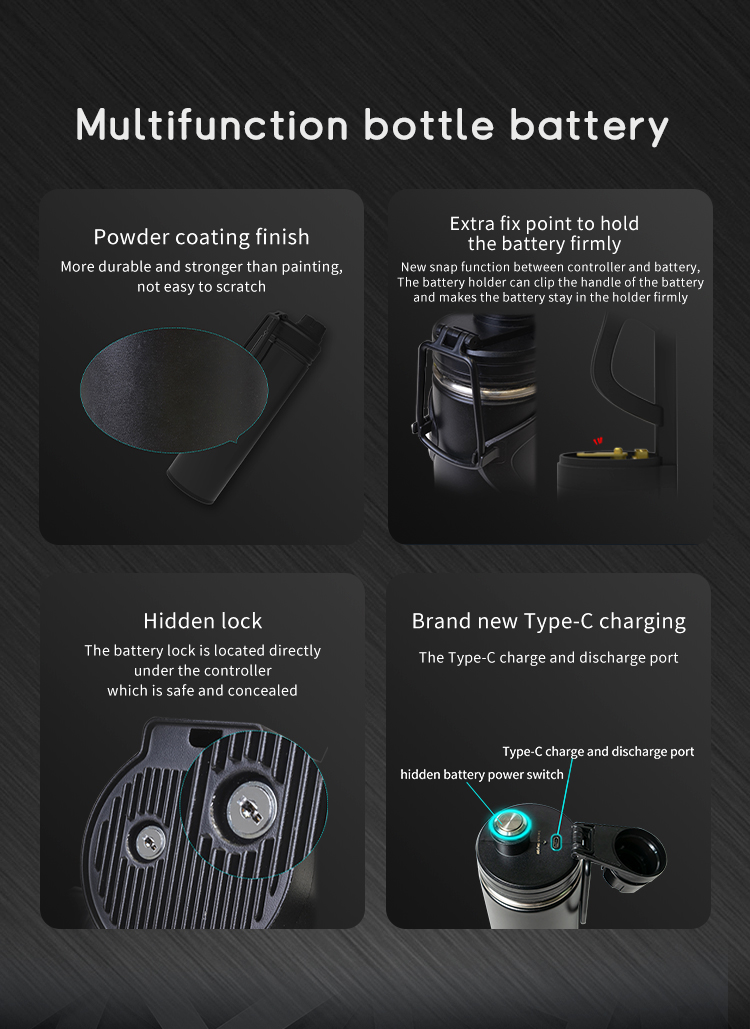 The 18650-power lithium battery is equipped with a wireless distributed BMS protection system, ensuring battery safety, stability, and waterproof performance, with a beautiful and integrated structure. The controller has an intelligent micro-power system controller built-in, with many functions such as Bluetooth 5.0 connection, intelligent IoT service, and gyroscope attitude control, and can achieve automatic assistance. The charger is a high-quality 2A charger with high safety. The bike conversion kit uses a micro-power system and can be controlled through mobile APP, with five adjustable riding modes, suitable for commuting, leisure, exercise, climbing, and other riding environments. Through the APP, you can view riding data anytime, anywhere. It also has overspeed alarm and anti-theft tracking functions.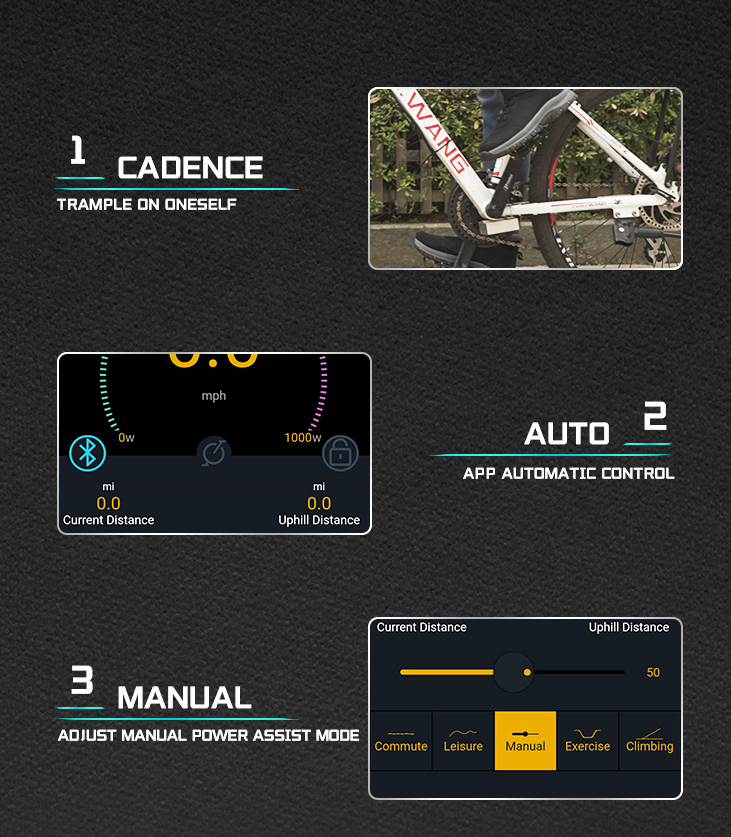 Since its establishment in 2014, LvBu has adhered to the principle of "making riding more enjoyable", continuously upgrading its products, and the products are sold to more than 100 countries and regions such as Europe, South America, North America, India, Japan, and South Korea, and have received praise at many exhibitions.
Don't you want to try such a smart and intelligent electric bike wheel?

Product Link: https://www.aliexpress.com/item/1005004560202484.html?spm=5261.ProductManageOnline.0.0.2ce44edfa46oFM