The popularity of electric bike conversion kit has also made a group of modifiers appear because the prices of most electric power assist vehicles are not cheap, and modification can save half of the cost, allowing people to experience the fun of electric bike wheel with less money.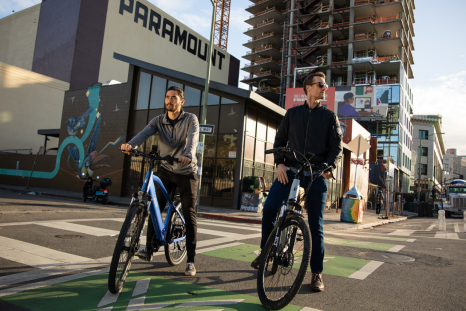 However, as we all know, when modifying ebike wheel, a lot of effort is required to select various components, usually requiring the addition of a motor, battery, and controller. Therefore, when selecting, the battery life, motor performance, and professionalism of the controller must be considered.
LvBu has launched the 5-minute intelligent ebike conversion kit, which comprehensively meets the needs of many riders in the market, without the need for complicated selection.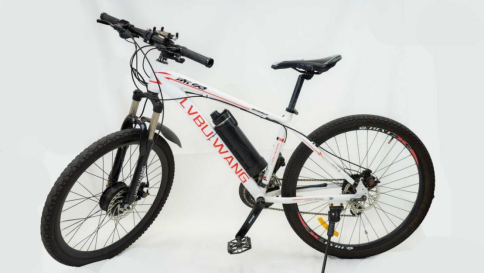 For example, LvBu KF series electric bike kit. The entire e bike kit includes a motor, battery, and controller. The motor is in the middle of the front wheel, and the entire wheel with spokes and rim is shipped without the need for self-assembly. The battery is designed in a kettle shape for more convenient use. The controller is designed as a battery holder and perfectly integrated with the bottle battery, with a stylish appearance.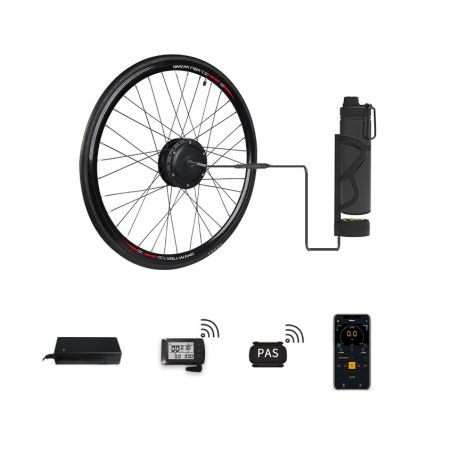 The installation is also very simple: it takes only 5 minutes to install.
First, turn the bicycle over and remove the original front wheel, then replace it with LvBu KF motor wheel, tighten the screws and rotate the wheel to confirm that it does not touch the disc brake.
Second, find a suitable position at the frame to place the battery holder (controller), fix it with screws, put the KF battery into the battery holder and lock it with the key.
The installation is completed in just 5 minutes. Have you learned how to do it?
After installation, you can use the mobile App "Wepower" to connect with the electric bike motor kit. Set the weight of the vehicle in the App, place the vehicle on a level ground, adjust the gyroscope angle, and adjust the appropriate assist level. If you have no idea about the assist level, you can also choose the 5 assist modes on the App homepage: commute, leisure, exercise, manual, and climbing. These assist modes can match most riding scenes in daily life and are more convenient to operate. If you want to adjust the assist level more accurately, you can choose the manual mode, which offers a range of 0-99% assist levels to choose from.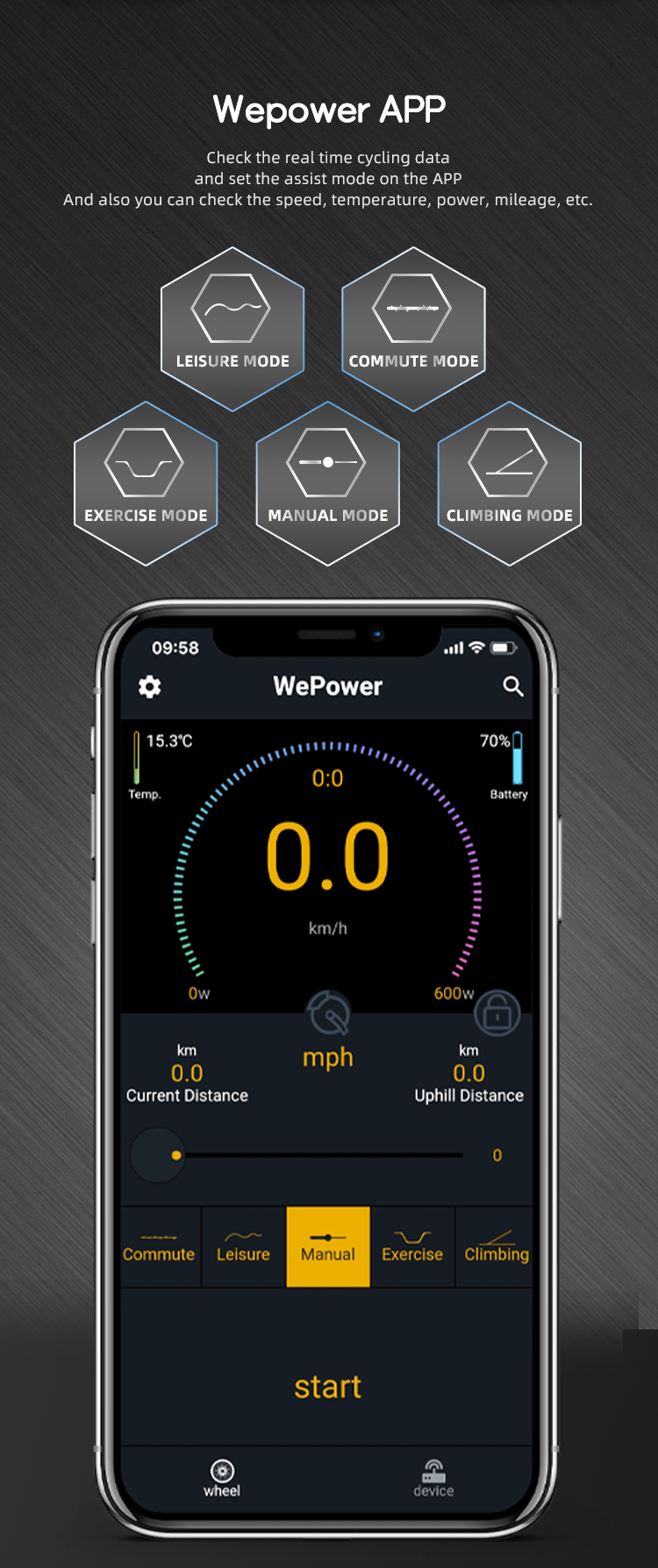 Such a stylish, smart and simple bike conversion kit, don't you want to try it?

Product link: https://www.alibaba.com/product-detail/15-OFF-Wholesale-Ebike-Conversion-Kit_1600410284752.html?spm=a2747.manage.0.0.86de71d2Kn7CwD