LvBu
electric bike conversion kit
is an innovative product designed for cycling enthusiasts. It can convert a traditional bicycle into an electric bicycle wheel, providing users with a more convenient riding experience. Whether you are commuting to work or leisurely riding at weekends, LvBu ebike conversion kit with battery can meet your needs.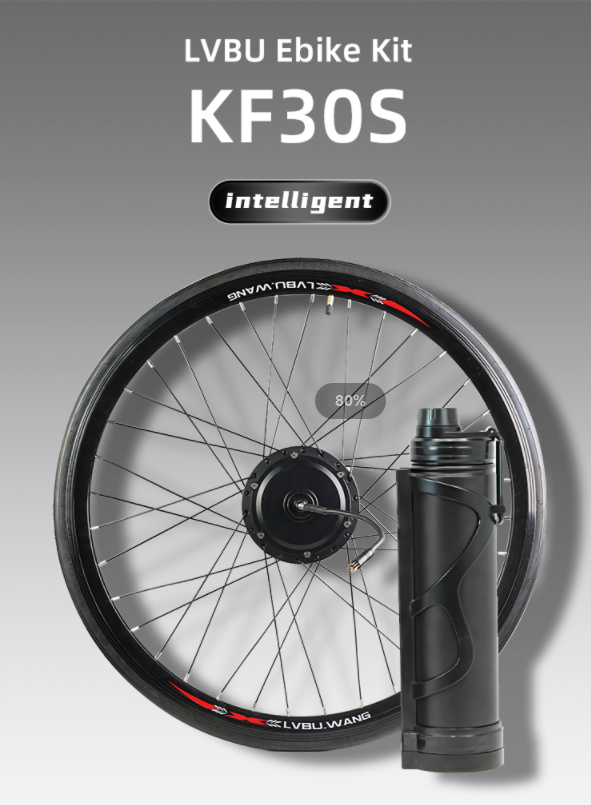 With LvBu electric bicycle conversion kits, you no longer need to buy an expensive electric bike. Simply install the hub motor kit on your existing bike, and then you will get a new smart easifit ebike. At the same time, the electric bike wheel kit can be easily removed, allowing you to restore your bike to its original state when necessary.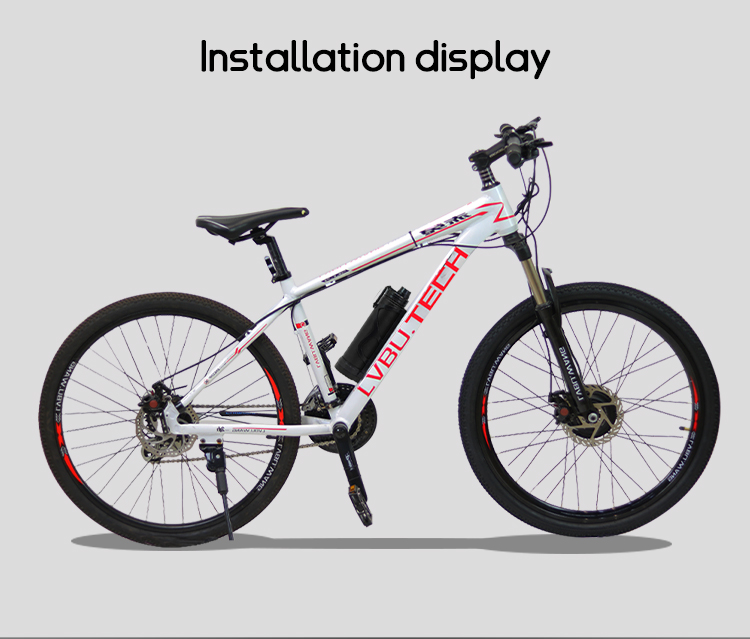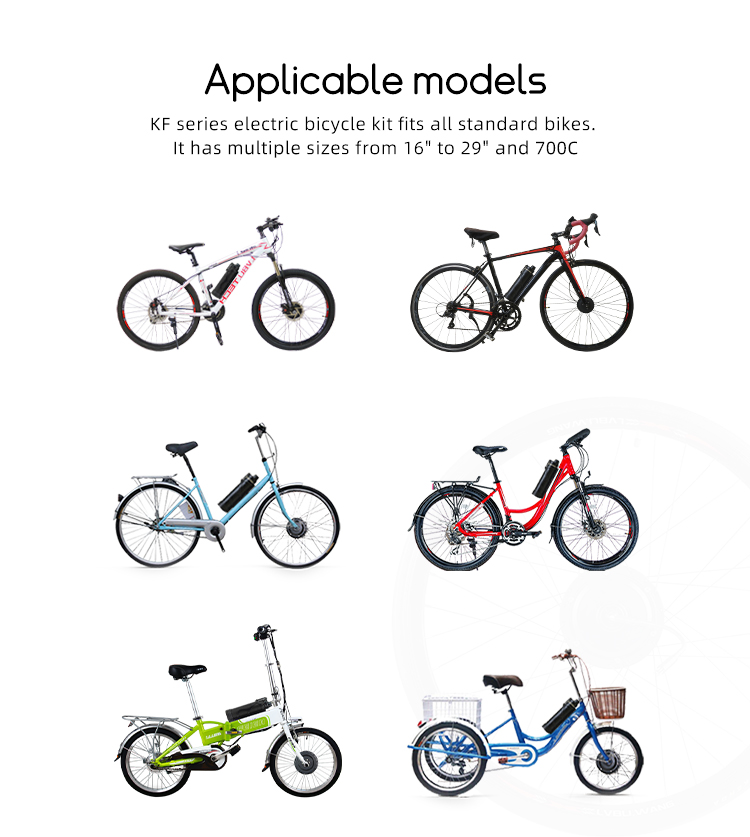 LvBu easi fit ebike kit uses the most advanced technology, including efficient motors and intelligent battery management systems. The motor power is 250W/350W, the peak power can reach 500W and the max speed of the 250W ebike conversion kit is 30~35 km/h. The intelligent battery management system can precisely control the battery level, making your ride safer and more reliable. Moreover, LvBu e bike motor kit also has multiple smart features, such as anti-theft tracking, over-speed alarm, fault detection, etc. providing you with a healthier and happier riding experience.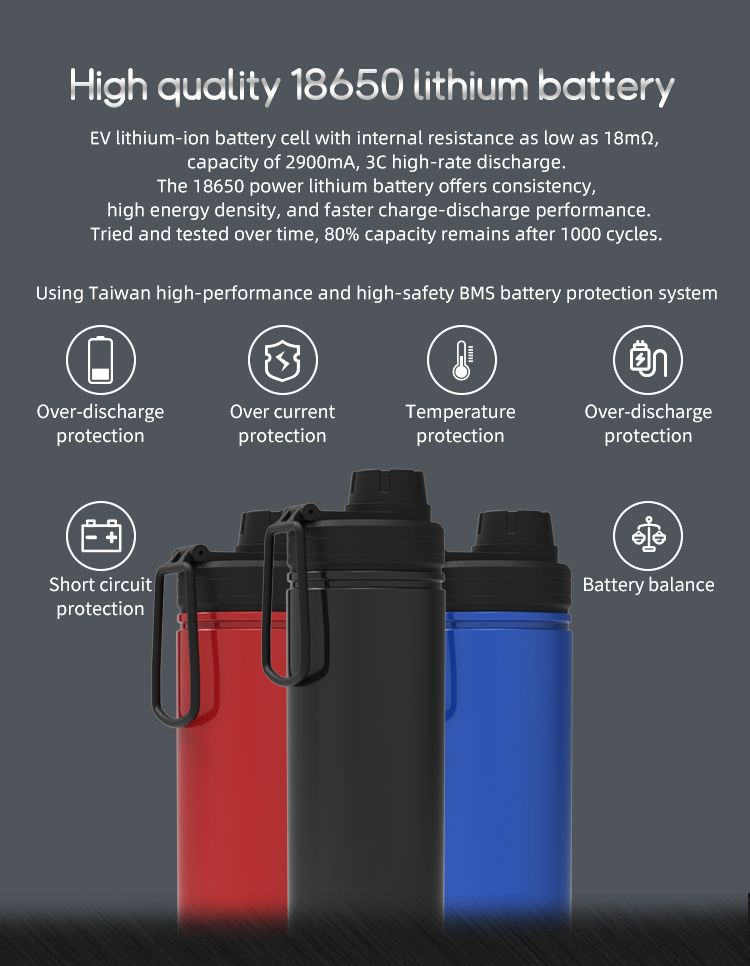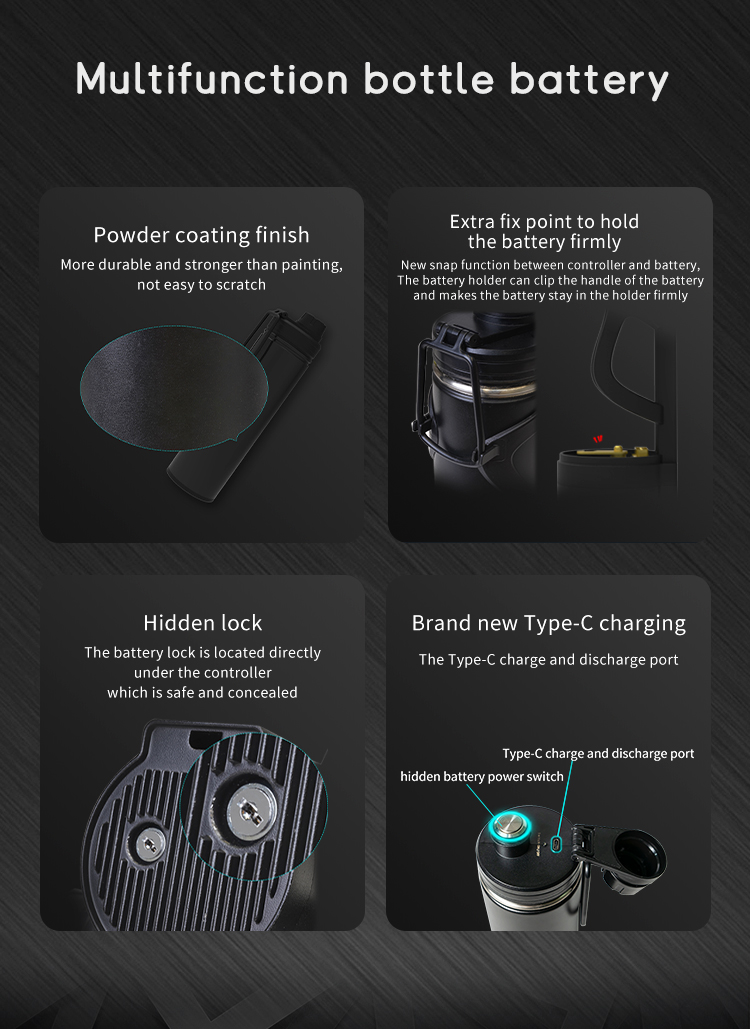 The installation of LvBu pedal assist kit is simple, requiring no professional skills. With a few simple steps, you can complete the installation. The product comes with detailed installation instructions and video tutorials, making DIY a breeze. After installation, your bike will have higher performance and greater flexibility, making your ride more enjoyable.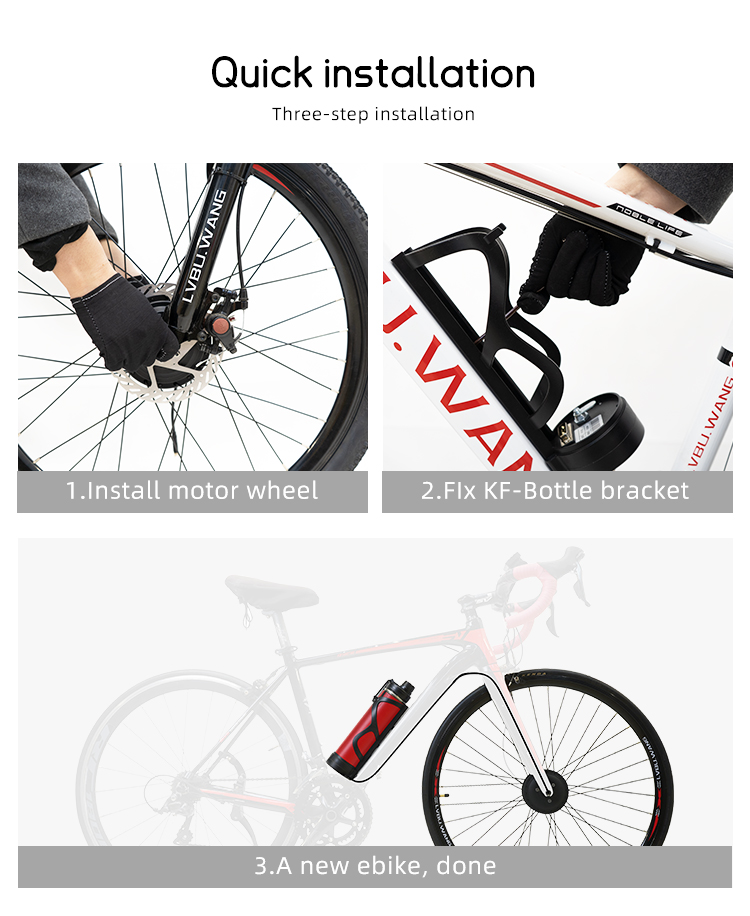 LvBu e bike kits can be connected with the App "Wepower" and the smart display screen, which can display real-time information such as riding speed, mileage, and battery level, allowing users to easily monitor their riding status. LvBu ebike kit with battery is compatible with most bicycles, suitable for users of different ages and heights. Moreover, the product is made of high-quality materials, with a sturdy and durable structure, ensuring long-term use.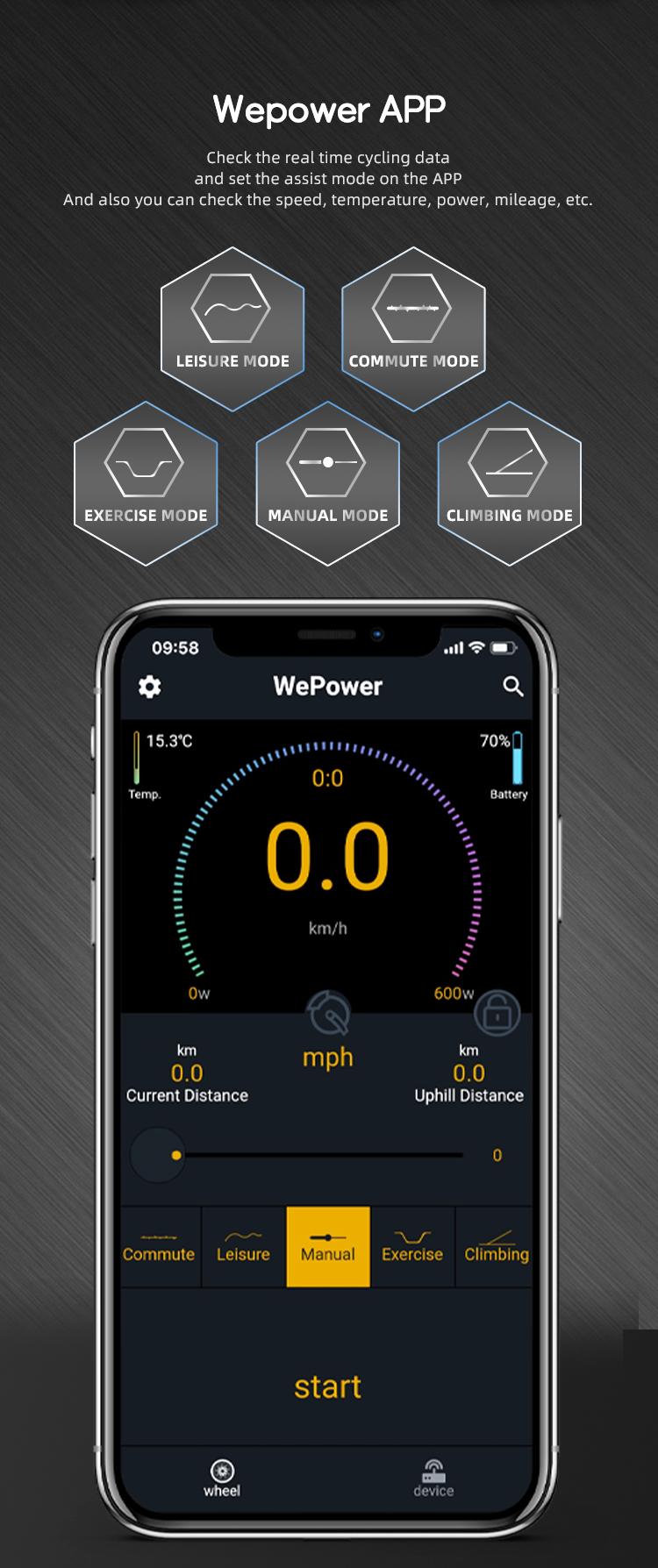 LvBu diy electric bike kit is not just an ordinary electric bike accessory. It represents a product philosophy of higher quality and more advanced technology, providing users with a superior riding experience. If you are looking for a high-performance and cost-effective electric cycle conversion kit, LvBu ebike frame kit is definitely your first choice. Not only can it turn your bike into a practical and stylish diy ebike, but it can also save you the cost of buying a new bike, making your ride more comfortable and enjoyable. Come and experience it now!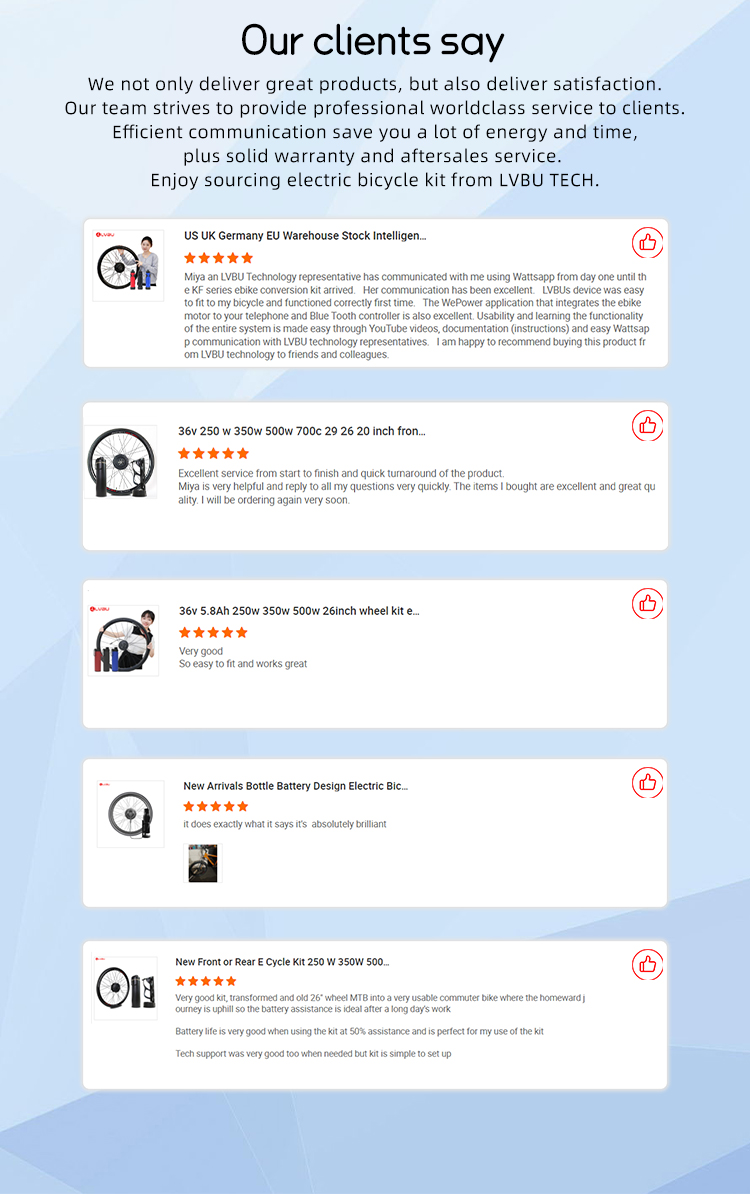 Product link: