As one of the three major items in the 1960s and 1970s, bicycles played an important role in people's lives and have been popularized in most households. With the development of the economy, the appearance of electric bicycle wheel has provided many conveniences for commuting, and bicycles have gradually faded from people's sight. Nowadays, more and more people advocate green and healthy commuting, and cycling is once again on the rise. The types and functions of bicycles are constantly enriching, with various mountain bikes, road bikes, folding bikes, and variable speed bikes emerging one after another.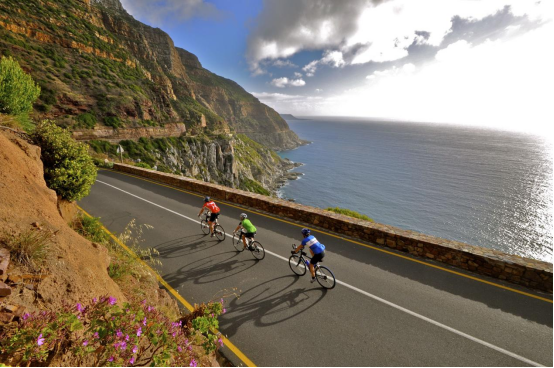 Do you also have an old bicycle at home that is still functional but has been idle? The reasons for idleness are nothing more than being too tired to ride, not having enough stamina, sweating too much, etc. You might try installing a cheap electric bike conversion kit and making it more suitable for daily commuting.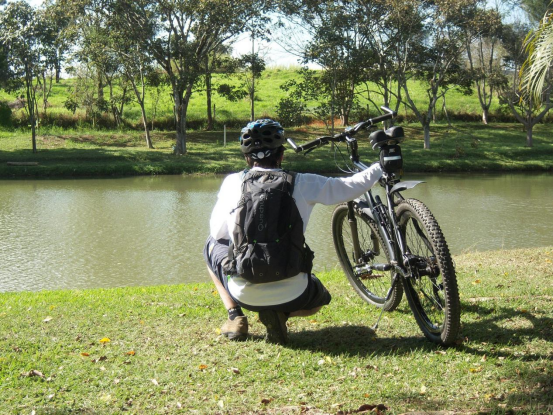 Many people think that cycling itself is for exercise, and swytch bike kit will only make cycling meaningless. In fact, this is a misconception. Electric bike conversion kit with battery can not only reduce the fatigue of cycling exercise but also improve the efficiency of daily commuting, which is of great help to healthy cycling. On the one hand, compared with traditional bicycles, ebike wheel has the blessing of bicycle assist motor power, creating a hybrid driving system of human power, electric power, and bike wheel motor power. Under the drive of swytch kit, scientific output matching electric bike kit can help riders exercise endurance with more appropriate intensity, effectively alleviate muscle fatigue caused by pedaling, and improve cardiovascular function and metabolism. On the other hand, LvBu/bafang bbshd bicycles can cope well with the problem of insufficient physical strength when cycling. For example, many people are afraid of encountering uphill when riding a bicycle. When encountering steep slopes, they may feel overwhelmed and can only push the bicycle forward. However, electric bike conversion kit bicycles can help you easily climb uphill and experience the pleasure of walking on flat ground, greatly improving cycling efficiency.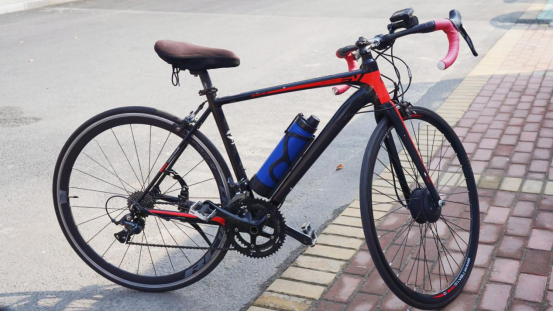 Generally, retrofitting an electric bike wheel bicycle requires three major components: battery, drive motor, and controller. Common drive motors include hub motors and mid-drive motors. The battery needs to be wired and installed, and the controller is also a big issue. Although these accessories are available on the market, they differ in price, compatibility, and installation difficulty. However, LvBu KF series ebike conversion kit can transform your old bicycle into an easy fit ebike kit bicycle in just 3 minutes. The entire electric cycle kit includes a motor wheel, a controller, a bottle battery, a charger, and installation tools. Just replace the front wheel of the original bicycle with LvBu ebike wheel motor, install the controller, and plug in the kettle battery to complete the conversion. With it, you don't need to choose batteries, sensors, and cycling devices one by one, just do it in one step.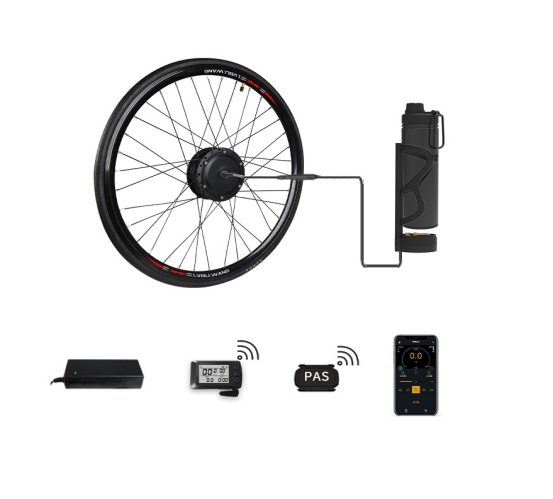 LvBu e bike throttle kit uses a 250W high-speed Brushless motor, which is small in size, light in weight, runs smoothly, and has a long service life. The planetary gear and clutch combination have no magnetic resistance, making it easy to ride like a bicycle without electricity.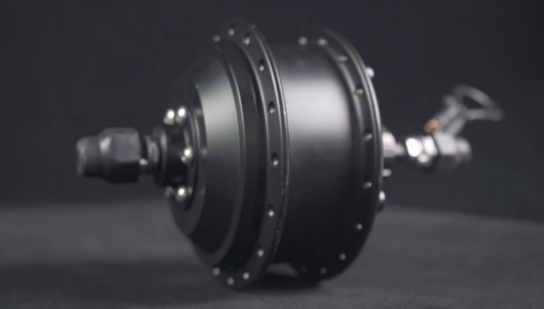 The battery is an automotive-grade 18650 lithium-ion power battery with a capacity of 2900mAh. It can be charged and discharged over 800~1000 times and still retain 75%~80% of its capacity, making it durable and cost-effective. The battery uses a BMS protection system with six protection functions, including overcharge protection, over-discharge protection, over-current protection, temperature protection, short-circuit protection, and load balancing, which allows users to ride safer.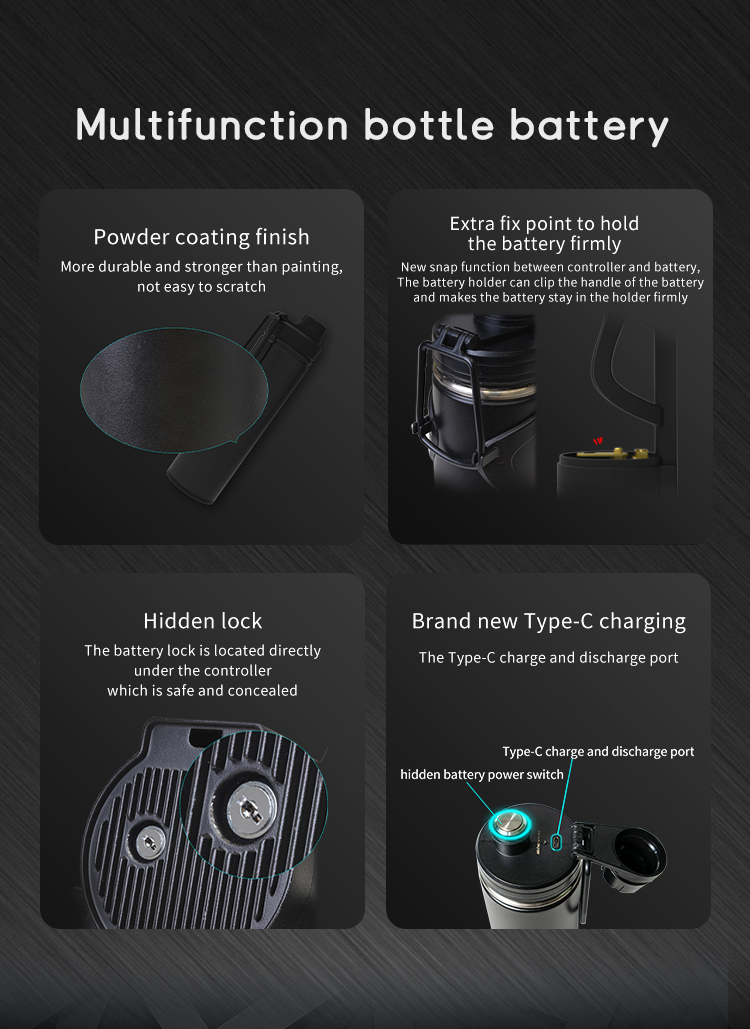 The battery keeps a water bottle-shaped appearance, making it easy to carry and convenient to charge. The controller is designed as a battery holder, and after the entire front wheel ebike kit is modified, it integrates well with the original bicycle without complex external cables and switches, simple and beautiful.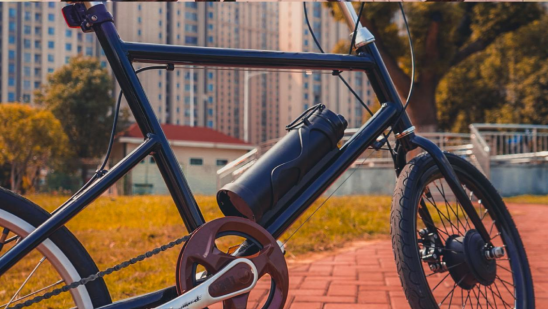 If you also have a spare bicycle at home and often find cycling too tiring, why not try the LvBu e bike kit? It is a one-step solution, easy to modify, and makes the most of what you have, making cycling more fun and effortless.

Product Link:

15% Off Wholesale Ebike Conversion Kit With Battery 36v 250w/350w 16 20 24 26 27.5 29" 700c Wheel Electric Bike Kit - Buy Ebike Conversion Kit,Ebike Conversion Kit With Battery,Electric Bike Conversion Kit Product on Alibaba.com