Electric bikes originated in Japan in the late 1980s and early 1990s, known as PAS (Power Assist System), that is, "electric assist bike".In Japan, electric bikes are only allowed to use proportional power assist control system, that is to say, they must be a hybrid operation mode of "manpower + electricity" that are not allowed to adopt pure electric mode. Therefore, electric bicycles in Japan are actually "electric assist bikes".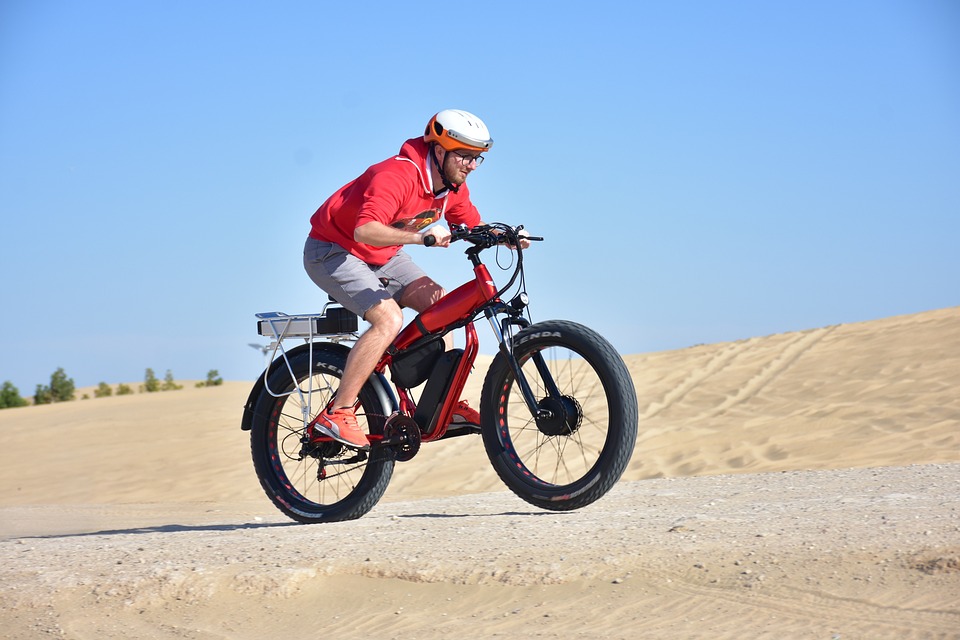 In the late 1990s, the concept of electric assist bike was introduced into China, but due to the backward level of science and technology and production process, Chinese enterprises could not produce PAS power assist system. However, the cost of importing important parts from Japan was extremely high, which led to the price of the finished car seriously exceeding the consumption level of China at that time. Therefore, Chinese enterprises change their thinking and use various alternative technologies on electric assist bikes, but the power assistance is not effective. Finally, the "twist" structure of the motorcycle is successful, which is the most common "electric vehicle" in our life at present. Perhaps it is because of using the "twist" structure, the electric bicycle in China has become more and more like a motorcycle and mostly has cancelled their pedals, losing the "bicycle" appearance.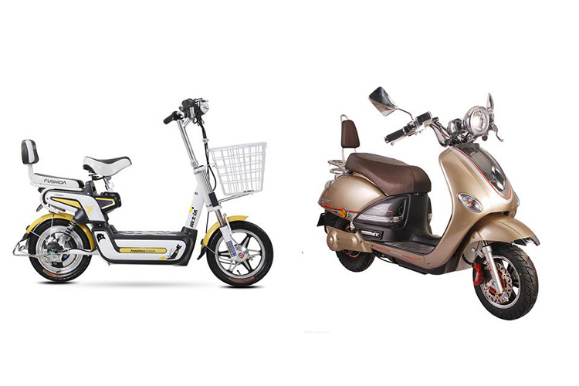 And in recent years, with the development of technology, in order to further improve the electric power bicycle riding experience as well as safety and reliability, more and more automobile technology and electronic information technology have been applied to the field of electric power bicycles. Lvbu Technology has been devoted to the research and development of the Lvbu micro-power system for 9 years. It captures riding posture through sensors, analyzes riding data, intelligently outputs outputs the power needed by riders, making riding more scientifically. Besides, the Lvbu micro-power system is intimately preset with five intelligent modes of commuting, leisure, exercise, climbing and manual, which can be selected by the APP, covering most of cycling scenes in daily life.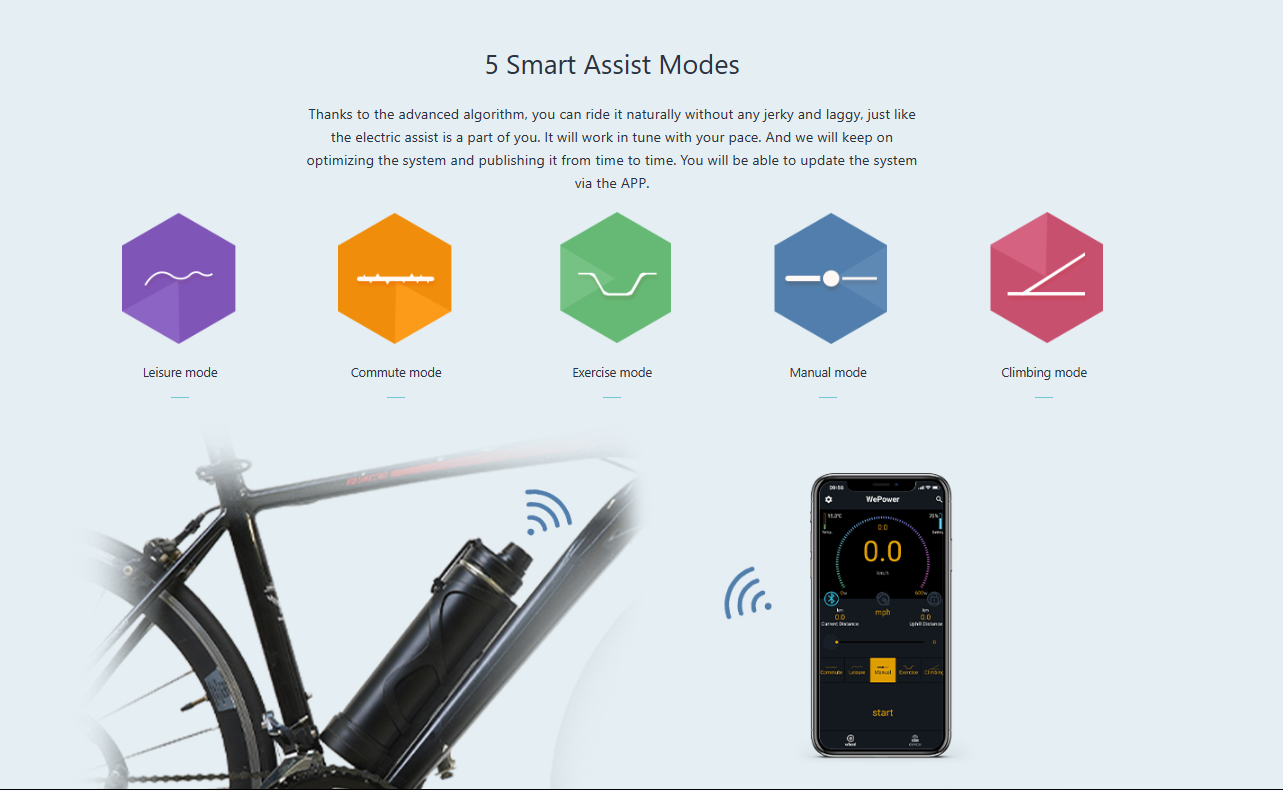 Based on the needs of riders and the domestic market, LvBu electric bike wheel kit launches an electric bike conversion kit of KF series that is a cost-effective product and only 3 minutes to conversion. The kit is very simple, including a motor wheel, bottle battery, bracket controller, charger and installation tools. The installation of Lvbu ebike wheel only needs to replace the front wheel, install the support controller, and plug in the bottle battery. The whole process only takes 3 minutes, which is very friendly to the riders with weak hands-on ability. After modification, it is almost impossible to see an electric bicycle without careful inspection, because it is basically consistent with the appearance of ordinary bicycles. The electric bike conversion kit is highly adaptable, offering 16 ", 20 ", 24 ", 26 ", 27.5 ", 29 ", 700C and other sizes of rims. Most models on the market can be modified.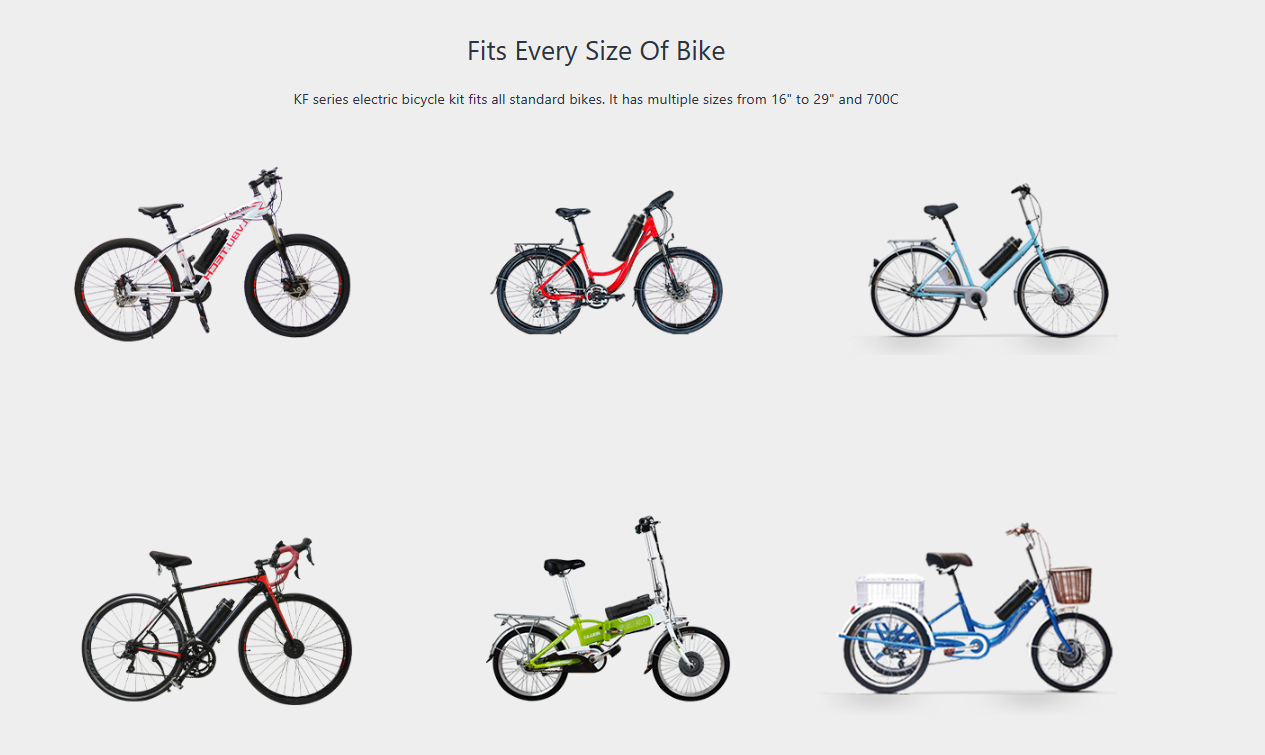 Lvbu ebike kit adopts 250w high speed brushless motor, with sufficient power, small size, stable operation, and no magnetic resistance even without electric riding. The battery is designed as a bottle, with beautiful appearance, portable and easy to charge. Between the bracket controller and the battery also made a buckle design, with the bottom of the battery lock firmly fixed the battery, do not worry about the battery loose, more secure. There are many ingenious ideas on the bottle battery. The bottle body is a fine powder spraying process, not easy to scratch. The charging port is at the spout, which is a Type C dual charging port. You can also charge your mobile phone with a conversion cable. There is also an emergency light at the spout for night lighting.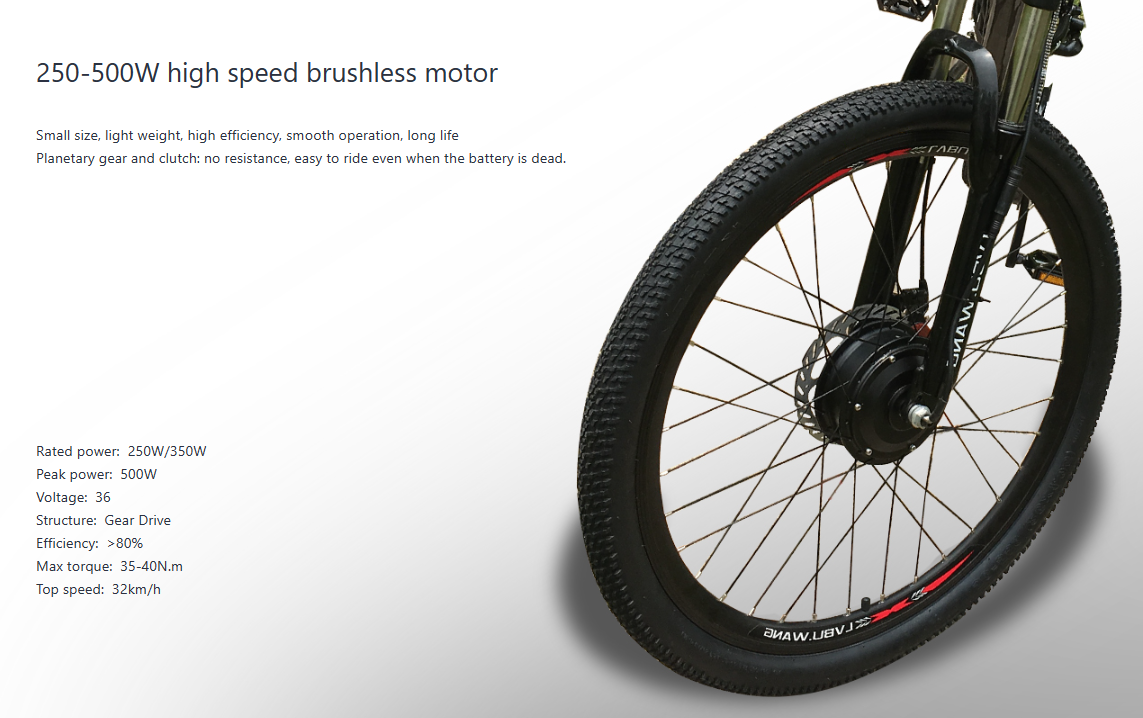 If you are interested in this electric bicycle kit, please feel free to contact us for more information. Start with the Lvbu ebike conversion kit to explore more functions.