On May 5th, 2023, the 31st China International Bicycle Exhibition officially opened in Shanghai. Many bicycle brands showcased their products with the exhibition's theme of "safer, smarter, and lower carbon." Lvbu Technology, a technology-driven company dedicated to the development, production and sales of smart cycling devices, presented its Lvbu series of smart power assist bicycle electric motor kit at the Shanghai Pudong New International Expo Center, located in Hall OE10 - Bicycle and Parts Hall.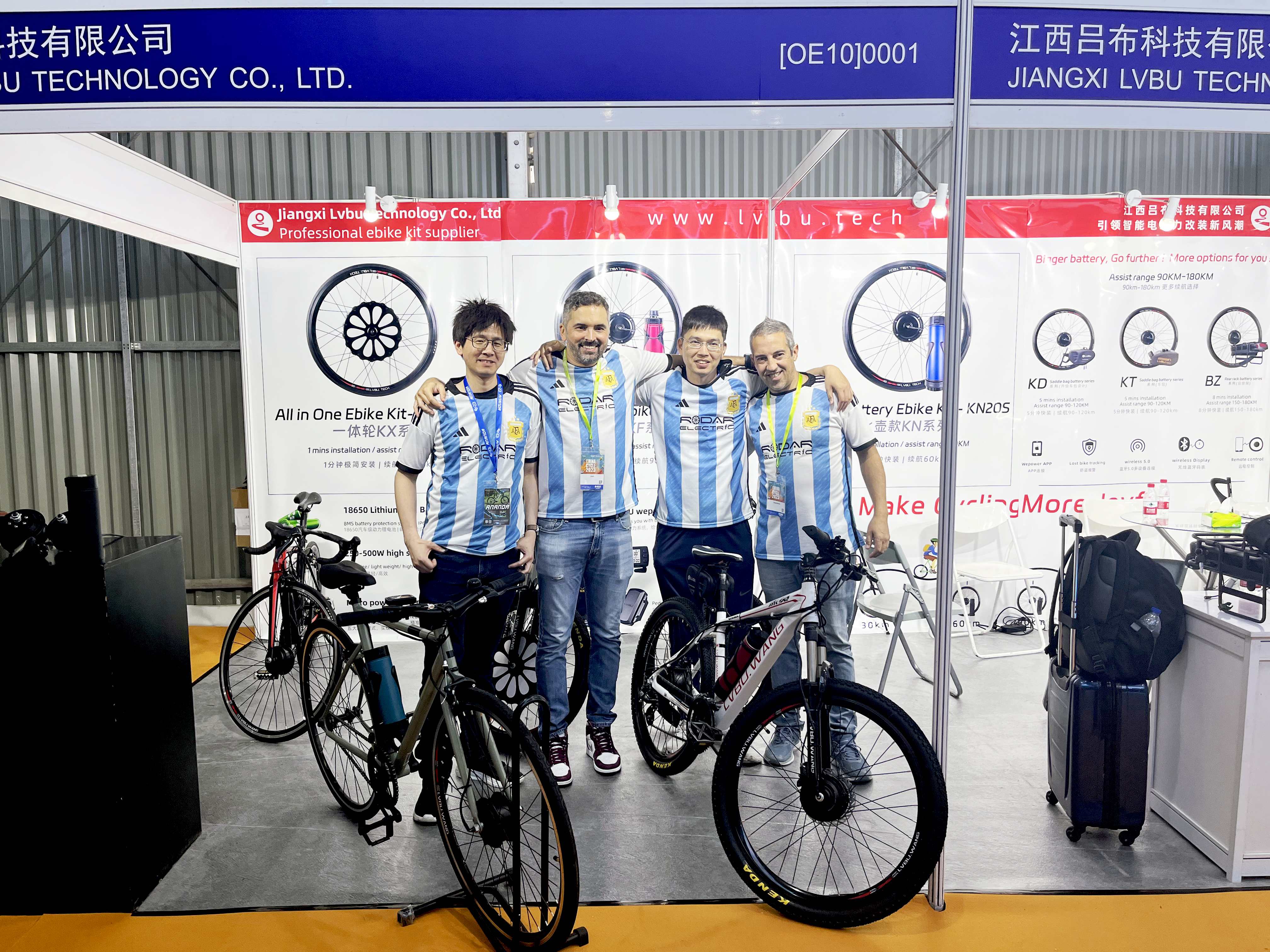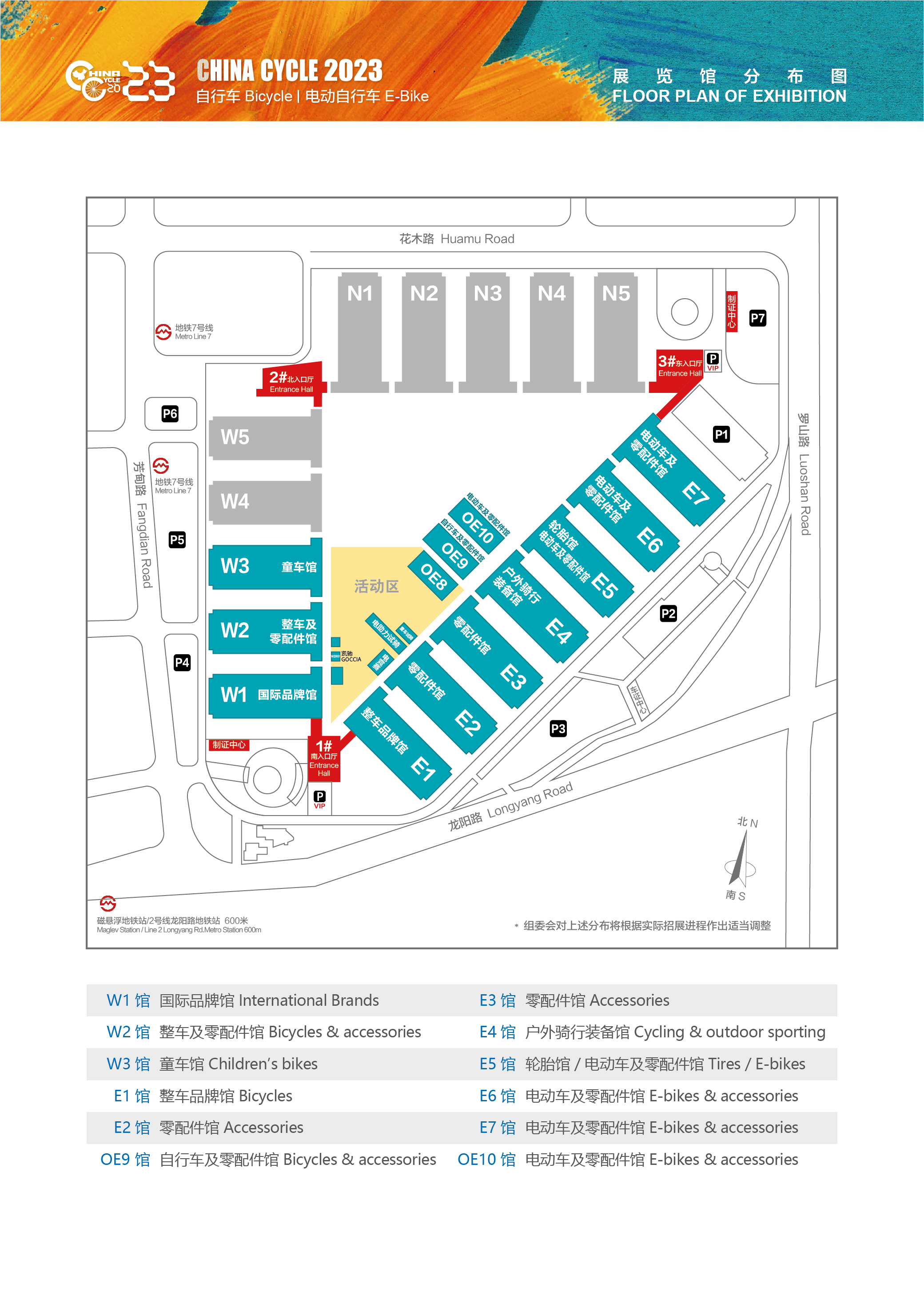 Established in July 2014 in Nanchang, Jiangxi Province, Lvbu Technology is a high-tech enterprise that combines Internet of Things device research and intelligent manufacturing research and production. Its Lvbu series of products have been popular both domestically and internationally, and this exhibition presents a full range of electric assist kits for bicycles, including the KX integrated wheel series, KN bottle battery series, KF upgraded bottle battery series, KD saddle bag series, BZ rear rack series, motors, batteries and other accessories. All series of products have the same intelligent micro power system and app control, as well as anti-theft alarms and other functions. The series differ based on their range, appearance and configuration. The pedal assist kit components are very simple, consisting of a battery, motor and controller, and can be quickly installed on almost any type of bicycle, including road bikes, mountain bikes, travel bikes, folding bikes, and different from 16 inch electric bike wheel, 20, 24, 26, 27.5, 29 inches to 700cc.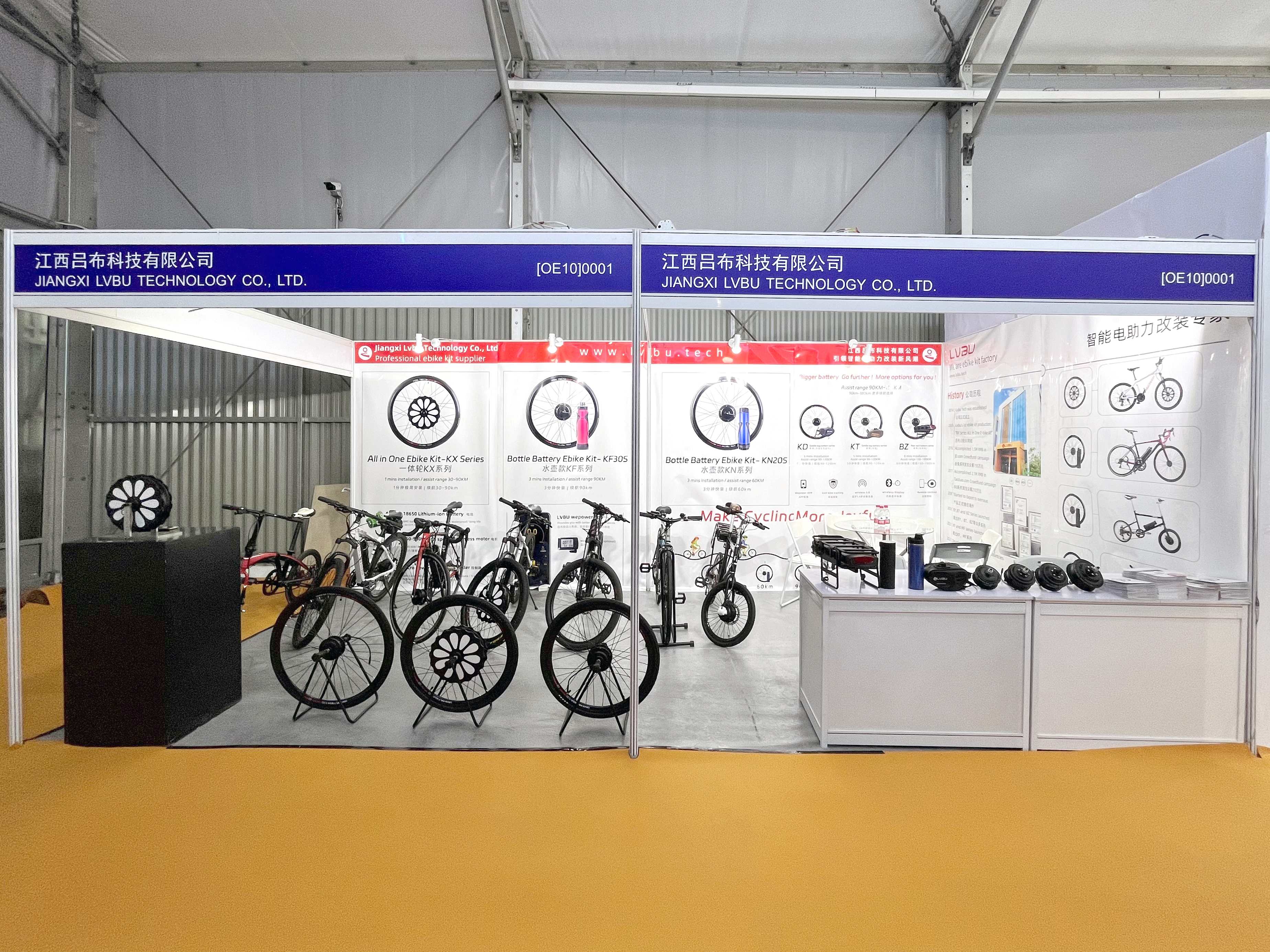 The KX all-in-one wheel series combines the motor, controller and battery into one unit, hiding the three main parts inside the hub. The entire product only has one wheel, making installation easy and only requiring the original bicycle wheel to be replaced by the KX integrated wheel. It comes in three battery specifications - 10-core, 20-core and 30-core - with corresponding assist ranges of 30km, 60km and 90km. It can be installed within one minute, making it friendly to less mechanically-inclined riders, and is suitable for daily commuting and shopping.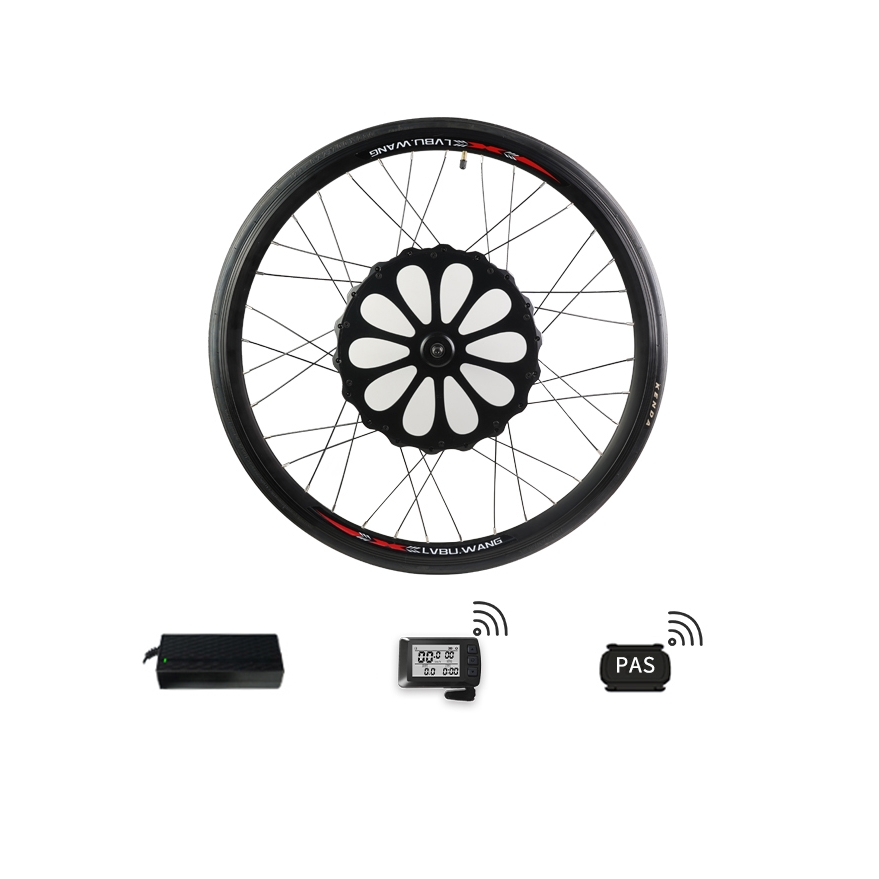 The split wheel series includes the KN bottle battery series, KF upgraded bottle battery series, KD saddle bag series and BZ rear rack series. The most obvious difference between these series is the appearance of the battery. The KN and KF batteries are designed like water bottles, matched with a water bottle holder-style controller and electric bike front wheel, which can be upgraded bike to electric assisted bicycle in just three minutes. The water bottle-shaped battery is stylish and convenient, with fine powder coating to prevent scratches. Both water bottle series have power switches and dual charging ports, but their locations are different. The power switch can extend the battery storage time, and the dual charging ports support emergency charging for mobile phones. Both series also have battery level indicators - the KN has a digital screen displaying the battery percentage, while the KF has a ring-shaped battery level indicator with 10 LED lights, each indicating 10% of the battery's charge. The KN has an assist range of 60km, while the KF has an assist range of 90km, providing multiple choices for commuters with different range needs.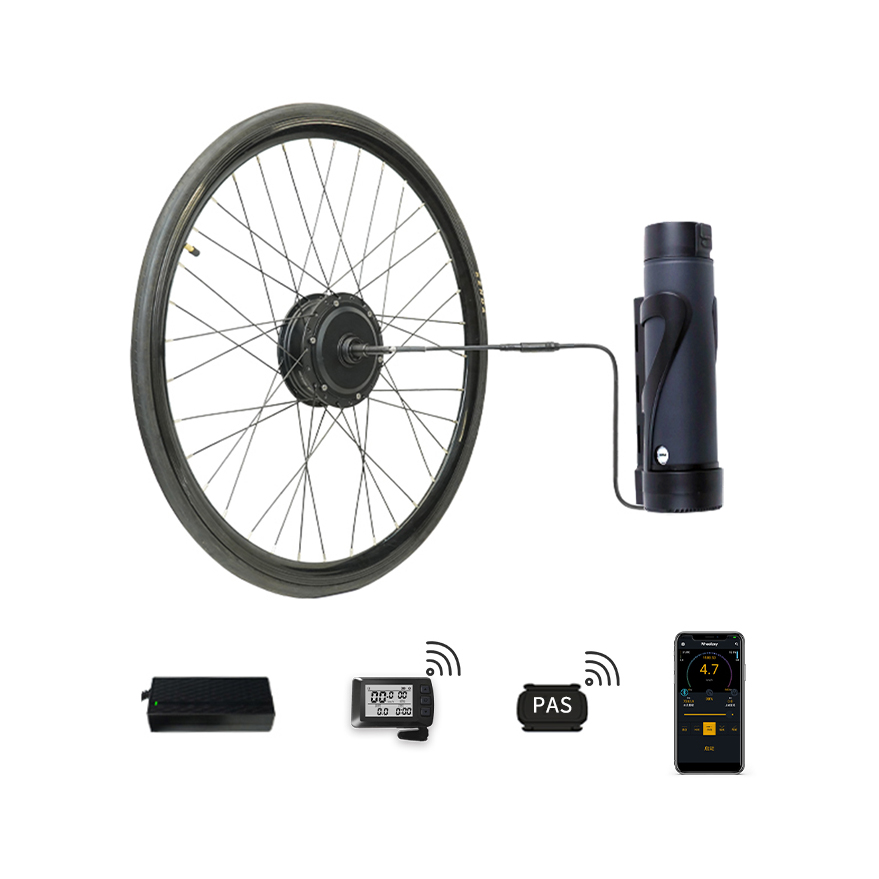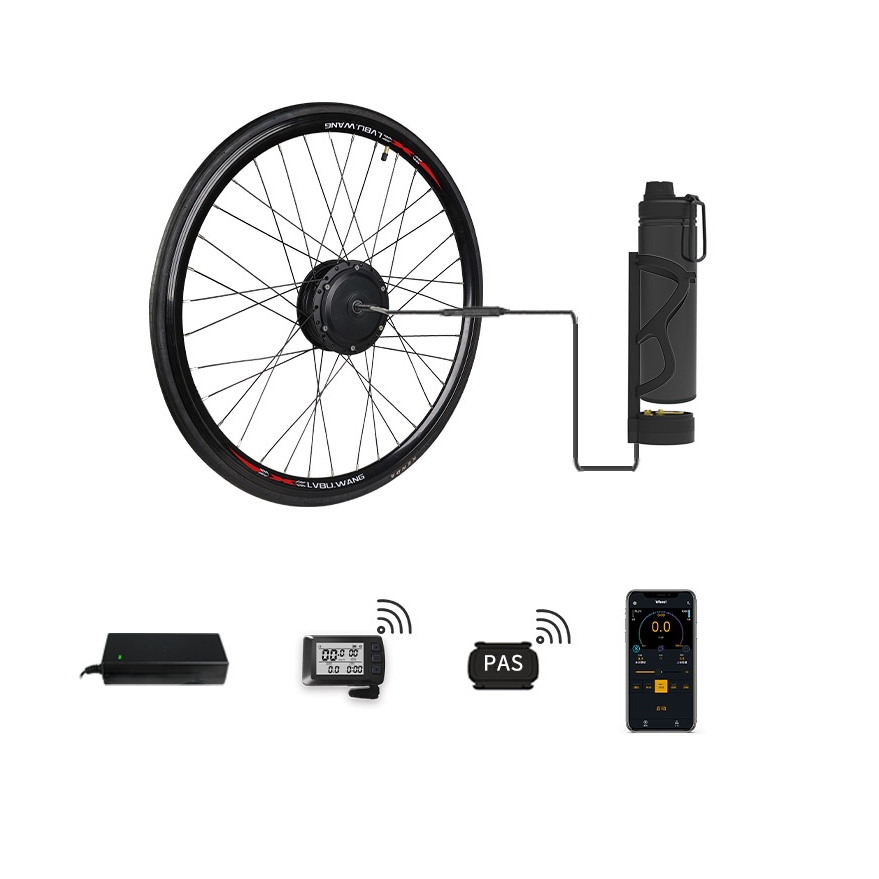 The KD saddle bag series has a battery that is shaped like a bag with a high-quality black exterior and a waterproof surface coating. The charging cable is hidden inside the bag, and the bag is usually attached to the seat post below the bicycle's seat. Its hook design makes it easy to remove and install. The controller is a small square box with a sliding design, installed below the frame. The KD saddle bag series comes in two specifications - 30-core and 40-core - corresponding to assist ranges of 90km and 120km, respectively. It is suitable for daily cycling training and short-distance leisure rides.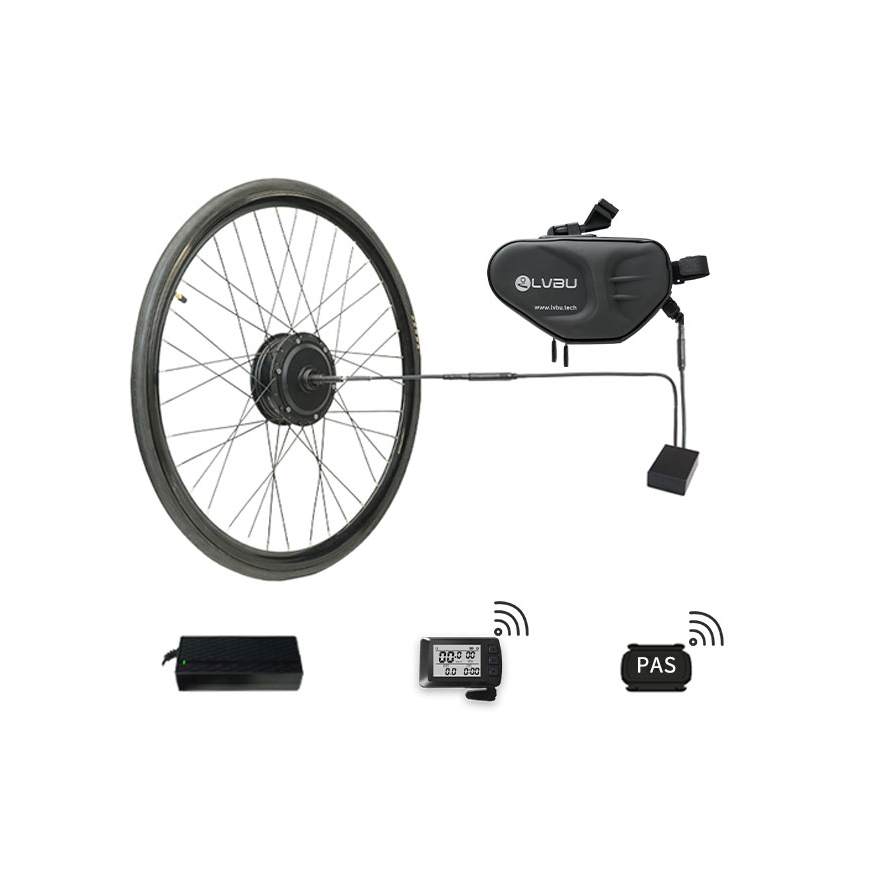 The BZ rear rack series has the longest assist range in the entire product line. It includes a rear cargo rack, battery box and motor wheel. Installation is as simple as replacing the motor wheel, installing the rear cargo rack and battery box, and tightening the screws. The battery box has intelligent turn signal lights and battery level indicators at the tail, making it easy to ride at night and check the battery level. The battery box and top controller have keys that can be locked for charging at home, and the assist range is 150km or 180km, making it especially suitable for long-distance cycling.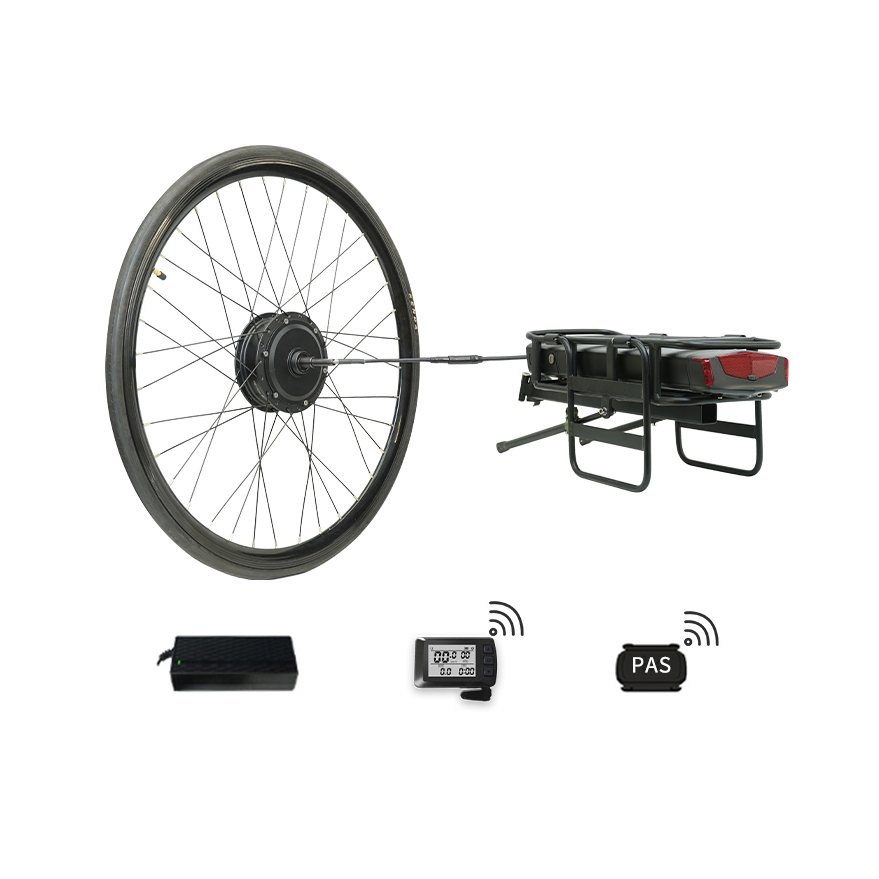 Lvbu series best electric bike kit make upgrading a bicycle with an electric assist system simple and convenient, helping people combine various elements of their busy lives - work, entertainment and family life. With almost the same appearance and riding experience as a regular bicycle, coupled with a finely-tuned Lvbu micro power system, it can efficiently help people achieve commuting and exercise goals without sacrificing comfort. We believe that Lvbu and other similar electric assist kit products will continue to meet the demands of Chinese consumers and gain recognition in the market in the near future.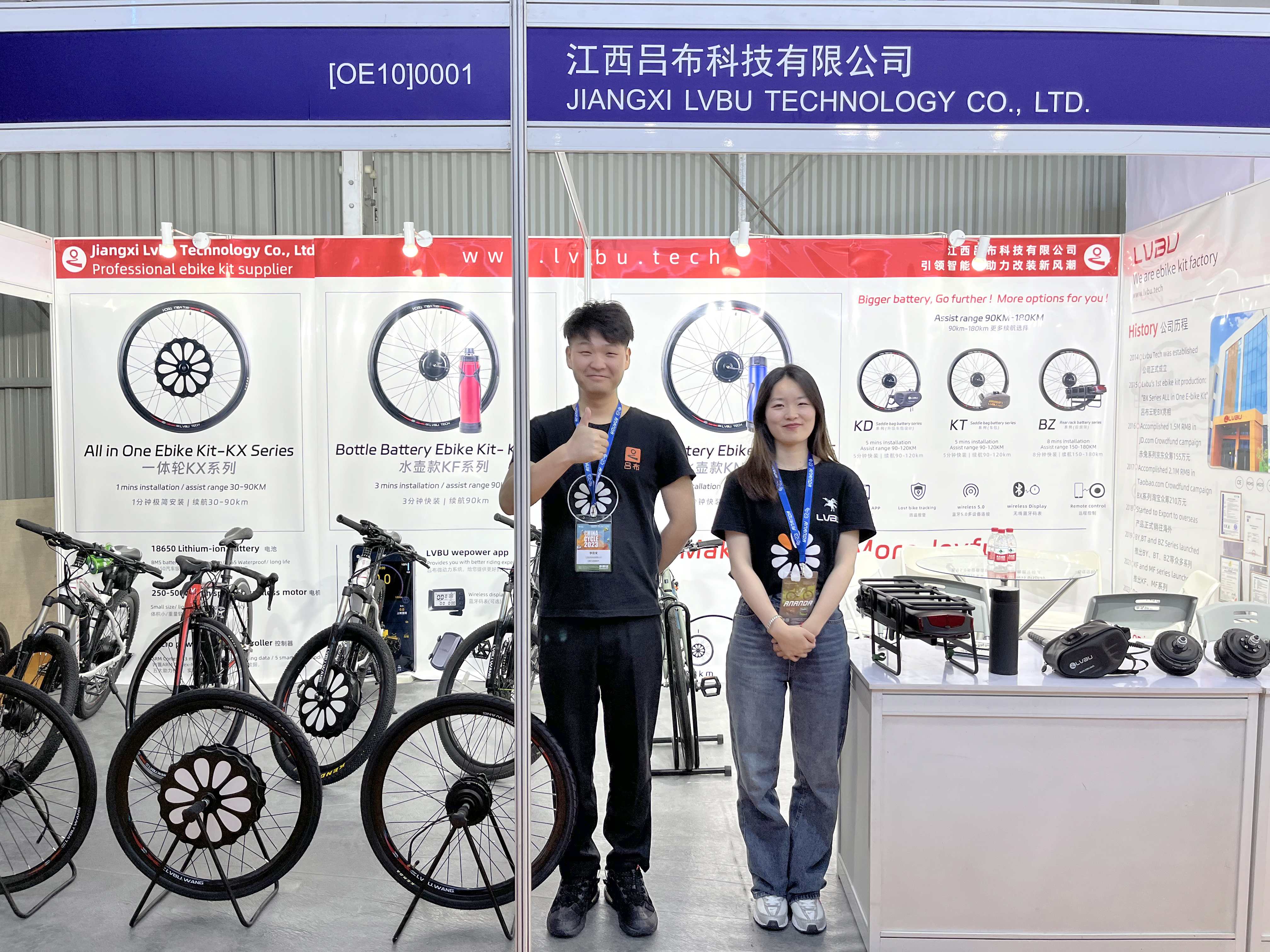 Cycling has evolved from a means of transportation to a beloved fitness activity, and Lvbu Technology will continue to focus on the needs of cyclists to bring better electric bike conversion kits and cycling environments. The exhibition is still ongoing, and Lvbu Technology's Lvbu full product line is waiting for your visit at booth 0001 in Hall OE10 of the Shanghai Pudong New International Expo Center.