Cycling has become popular worldwide, with the idea of healthy cycling and green transportation gradually gaining popularity. However, as a sport, it still has a high entry barrier for some cyclists with poor physical fitness or advanced age. They may experience physical exhaustion and muscle soreness during commuting, falling behind their friends during group rides, and even having to get off and push their bikes uphill. If you have these problems, you may want to learn about the revolutionary technology in two-wheeled travel - the Lvbu 3-minute intelligent electric bike wheel kit.

Its minimalist components and simple installation make it stand out among domestic electric bike wheel kit brands. The entire electric bicycle kit integrates the three major components of the electric assist drive system - motor, battery, and controller, and emphasizes quick installation, allowing more cycling beginners with modification needs to experience the fun of converting a bike to an ebike. After modification, the electric bike motor kit can provide scientific and intelligent assistance, making cycling easier and more comfortable.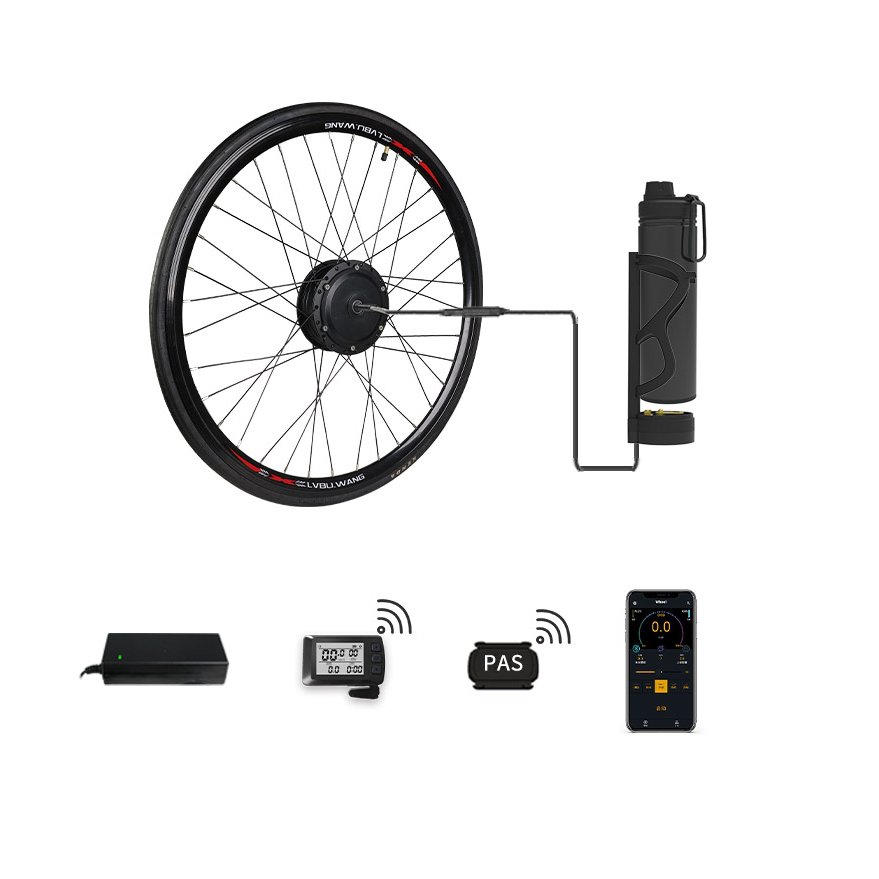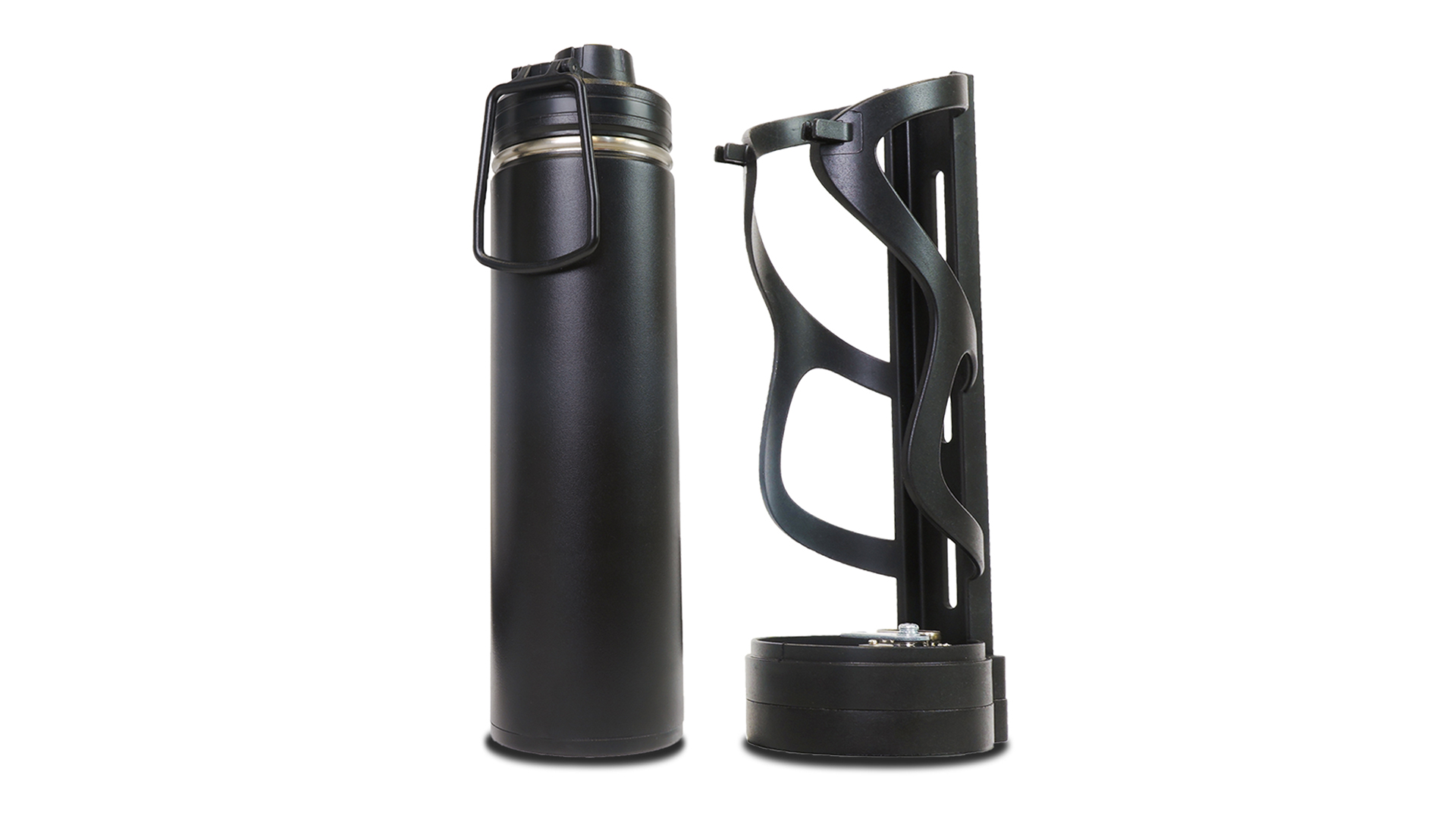 The KF series of Lvbu electric bike front wheel conversion kit is a popular product among its numerous electric bicycle conversion kits. The stylish appearance of the water bottle battery and medium range capability make it popular among commuting cyclists. The beautiful and compact water bottle battery comes in three colors - black, red, and blue. The controller attached to the water bottle holder is installed on the frame, and the water bottle holder and battery are secured with a buckle and battery lock. It is stable and convenient to use. The battery contains 30 18650 lithium-ion battery cells, each with a capacity of 3000 milliampere-hours. The capacity is larger than the commonly used battery cell capacity on the market. It can be charged and discharged 800-1000 times and still retain 75% of its capacity, with a service life of 5-10 years. The battery is also equipped with a BMS battery protection system, which includes over-discharge protection, overcharge protection, overcurrent protection, temperature protection, short circuit protection, and battery balance protection. It ensures the safety of the battery and makes users ride more assured.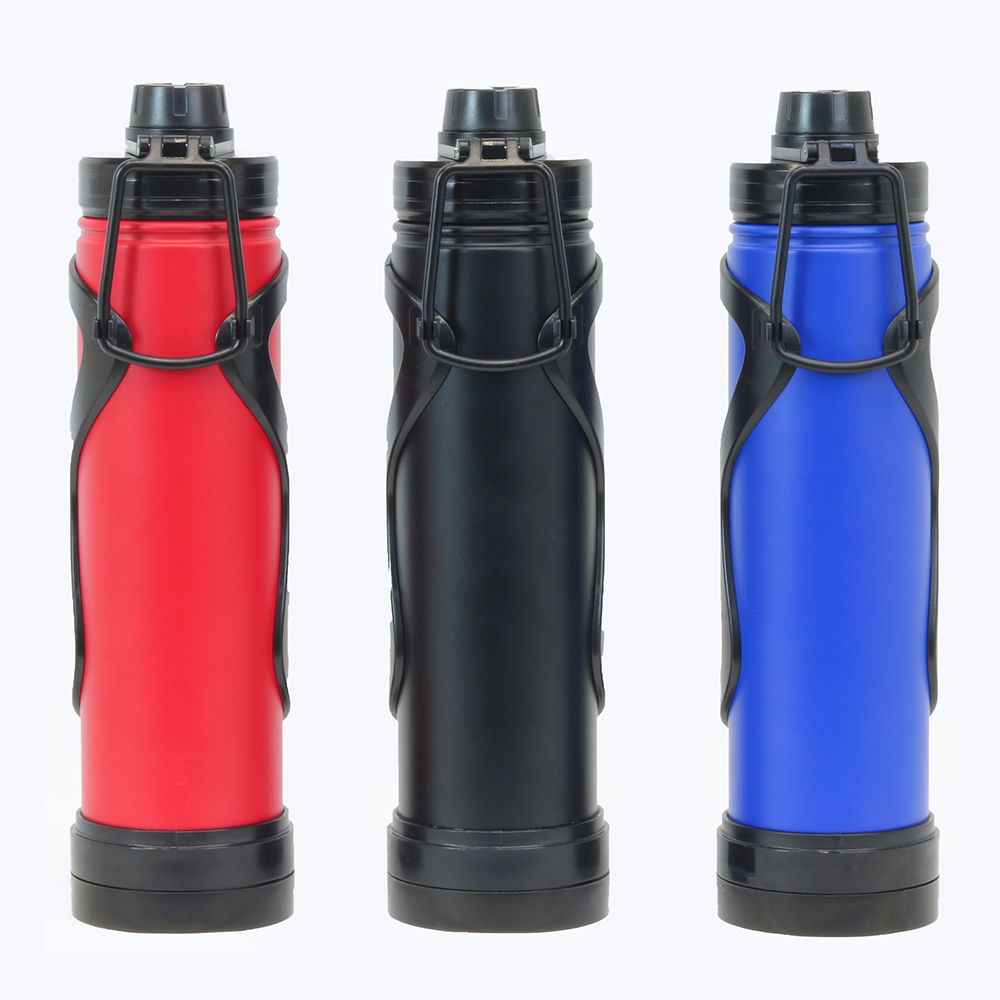 In addition, the bicycle hub motor design reduces the difficulty of installation. The 250w-350w high-speed brushless gearless permanent magnet hub motor has a planetary gear and clutch structure inside, providing ample power and being able to climb hills with ease. There is no magnetic resistance when the battery is low, and higher wattage motor customization is also available to meet daily cycling needs. For the electric assist drive system, the controller is like the brain. The Lvbu ebike conversion kit uses self-developed Lvbu Micro Power System. Through the ARM Cortex-M3 microchip embedded in the controller and the 6-axis gyroscope motion processing chip, the system captures cycling data, combines with big data algorithms, and outputs appropriate assistance. The Lvbu Micro Power app is connected to the kit via Bluetooth 5.0, allowing real-time checking of cycling data, adjusting assist mode and size. With the help of electricity, cyclists can easily overcome physical challenges, allowing more cyclists with physical difficulties to enjoy cycling.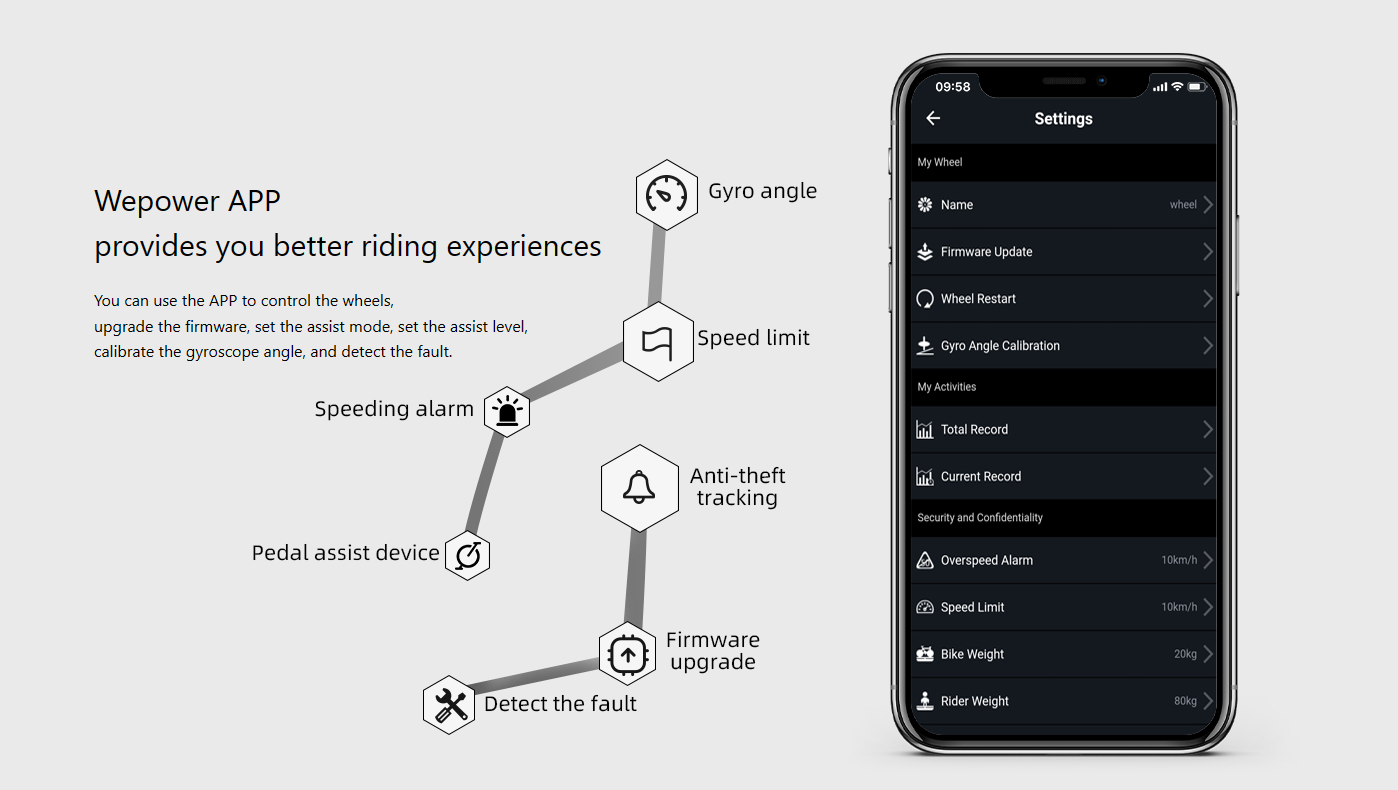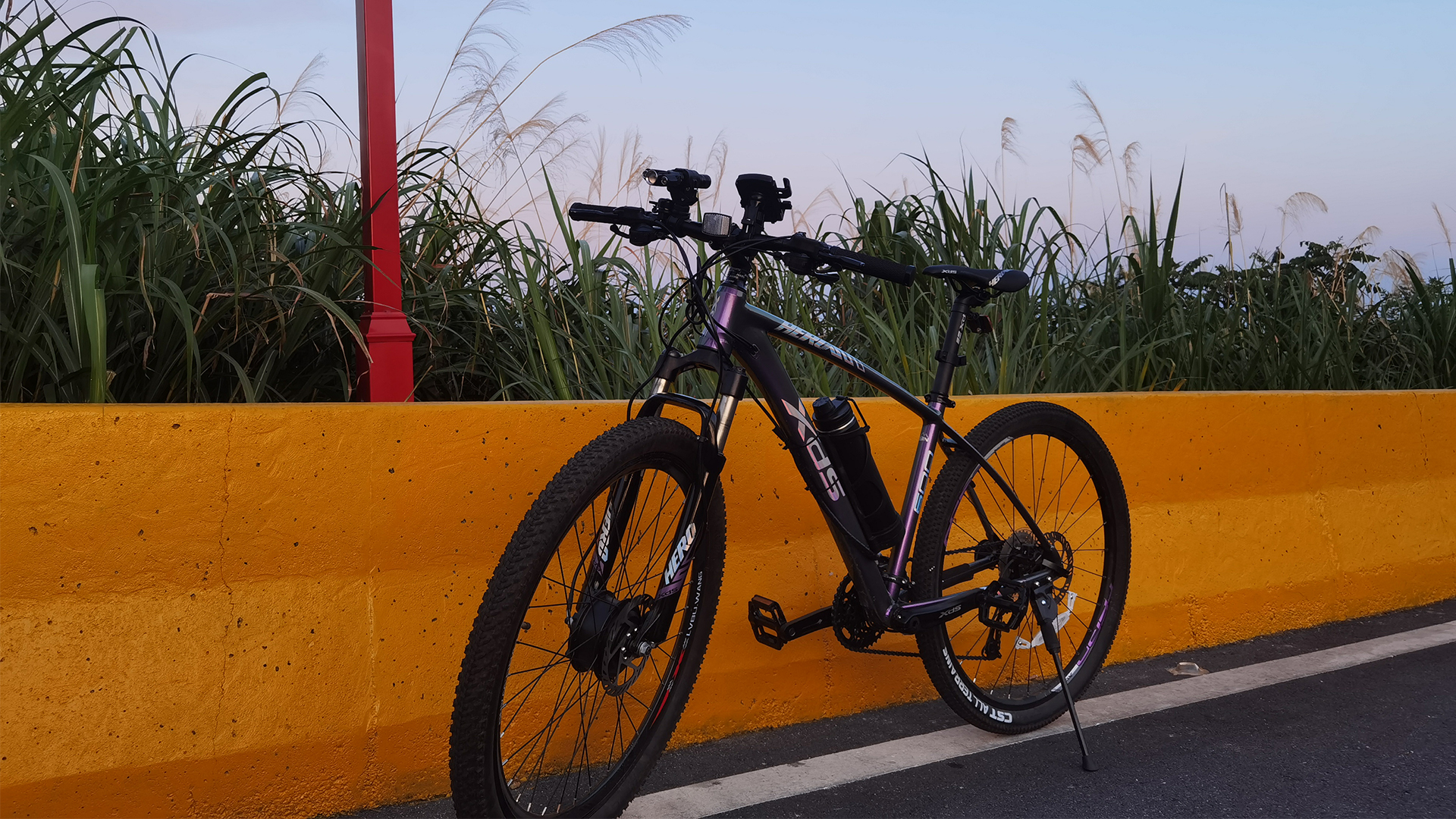 Now Lvbu e bike conversion kit for sale,pls click here to know more details!
https://www.lvbu.tech/en/product