Cycling for transportation, travel, and leisure is a green and environmentally friendly way to get around. Many people use bicycles as a means of commuting, and there are also many enthusiasts who enjoy cycling during weekends. As cycling enthusiasts, we should eliminate bad cycling habits, prioritize safety, improve the traffic situation, and discourage uncivilized cycling behavior.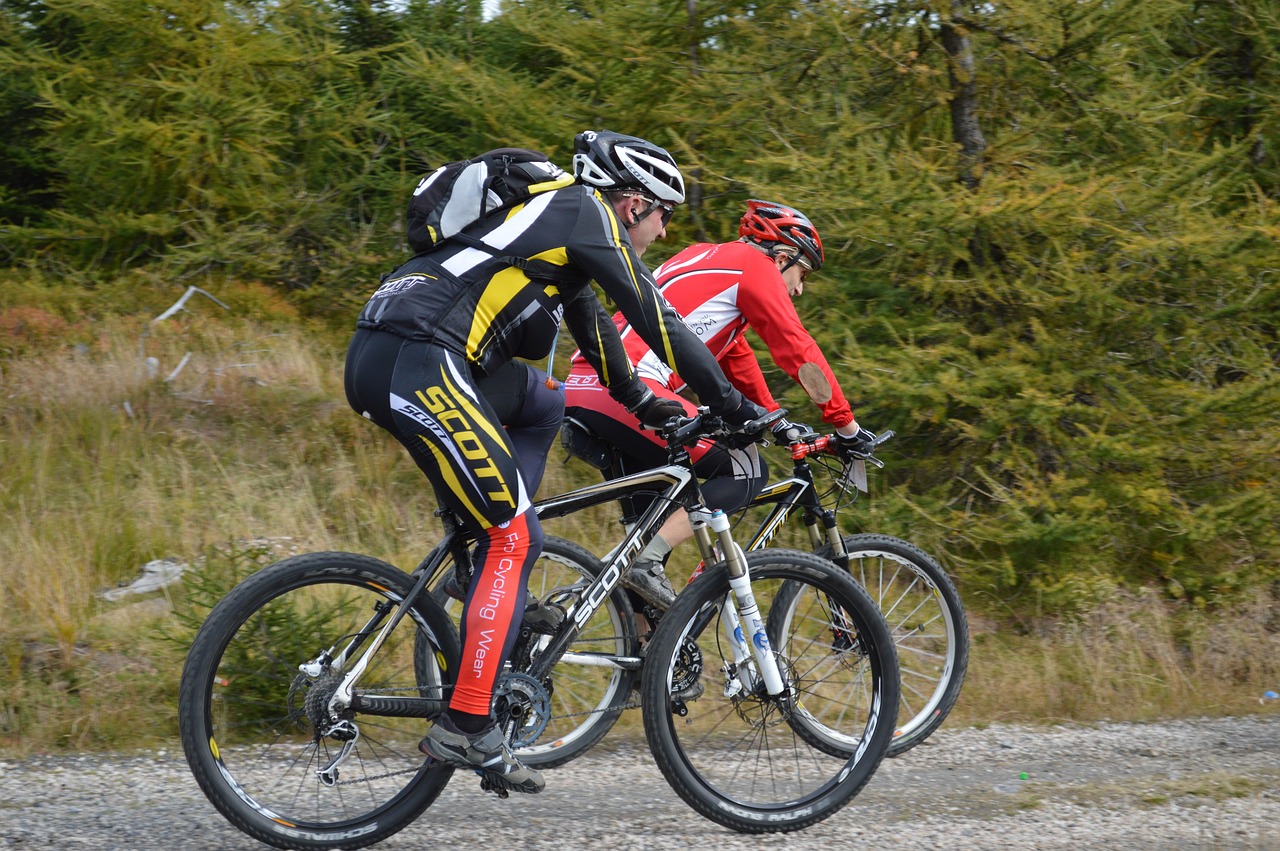 Firstly, if you are riding a sports bicycle with the seat adjusted to a suitable position for cycling, it means that you cannot support the bicycle with your feet while keeping your buttocks off the saddle when parking, to prevent the bike from falling. Therefore, for cyclists who meet the above description, regardless of the distance you are cycling, it is recommended to wear a cycling helmet.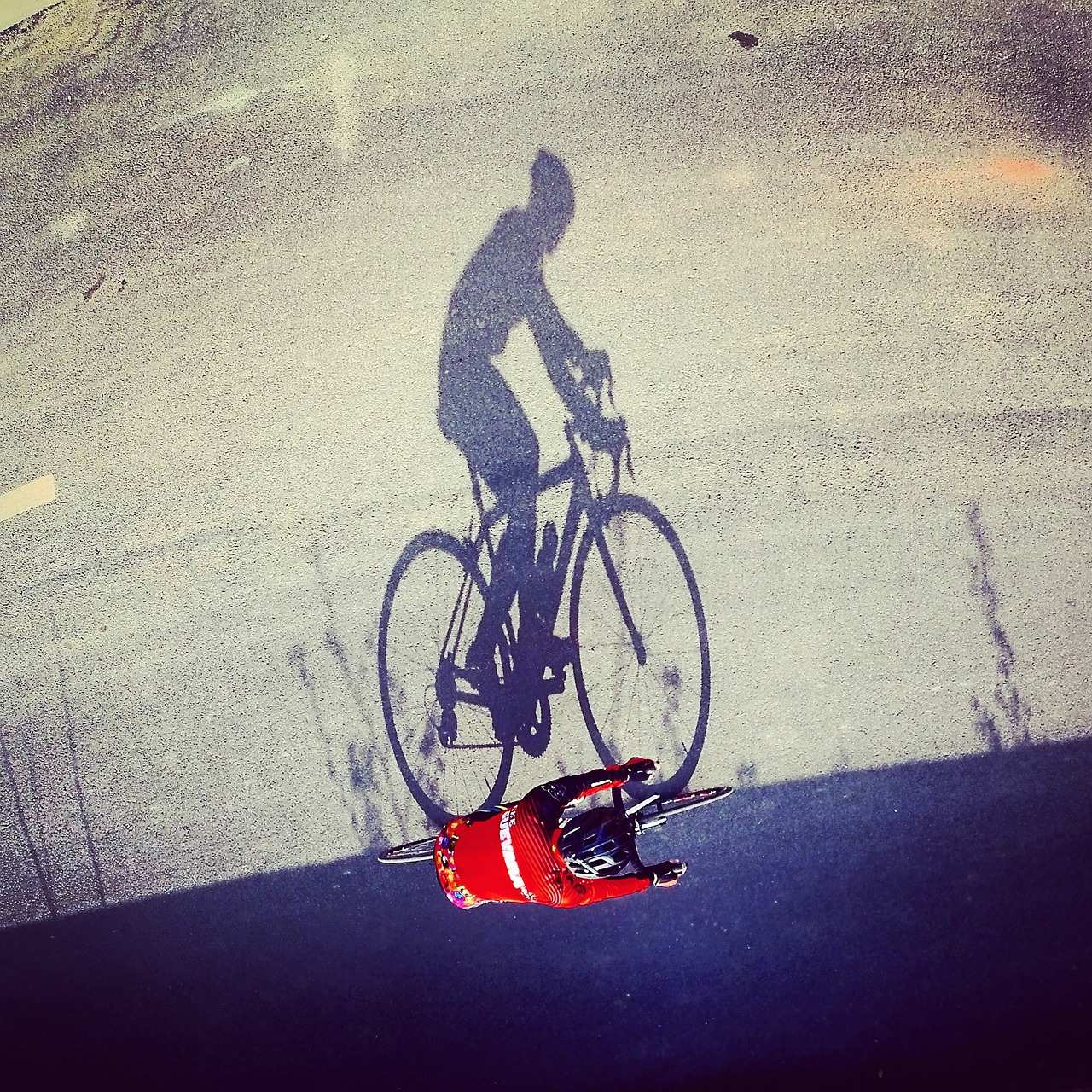 When cycling on urban roads, do not ride too fast and control your speed. As a cyclist with good manners and skills, you should learn to control the speed and rhythm of your bike. Riding at high speeds does not prove anything but increases the risk factor. It is advisable to wear cycling gloves to enhance grip and relieve pressure on the hands.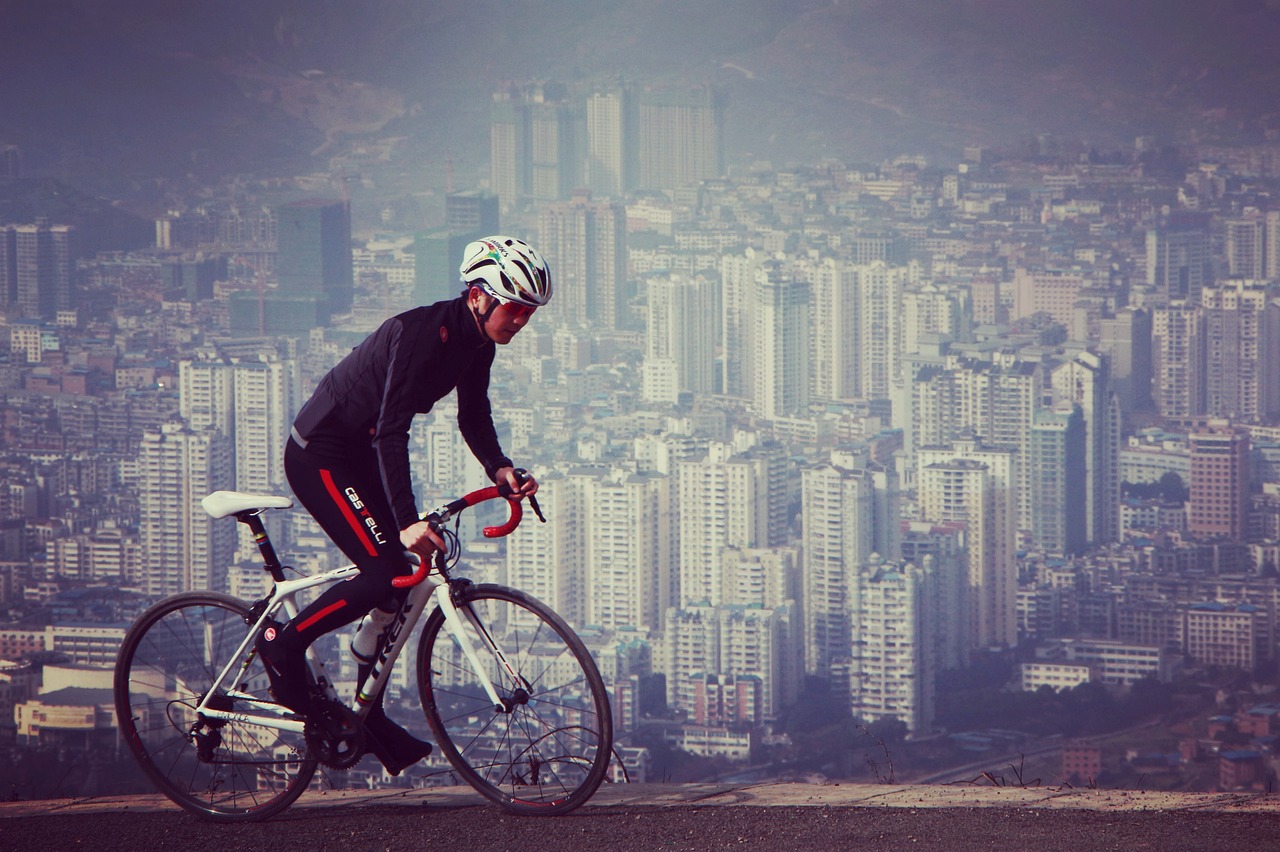 With the increase in motor vehicles, there is a serious issue of indiscriminate parking and blocking of slow lanes. Despite this, cyclists should not fight for road space but should instead increase safety awareness and reduce their speed. Furthermore, while cycling, it is best to ride on the right side of the road. In areas with heavy pedestrian and vehicular traffic, it is advisable to turn on the rear light to increase visibility.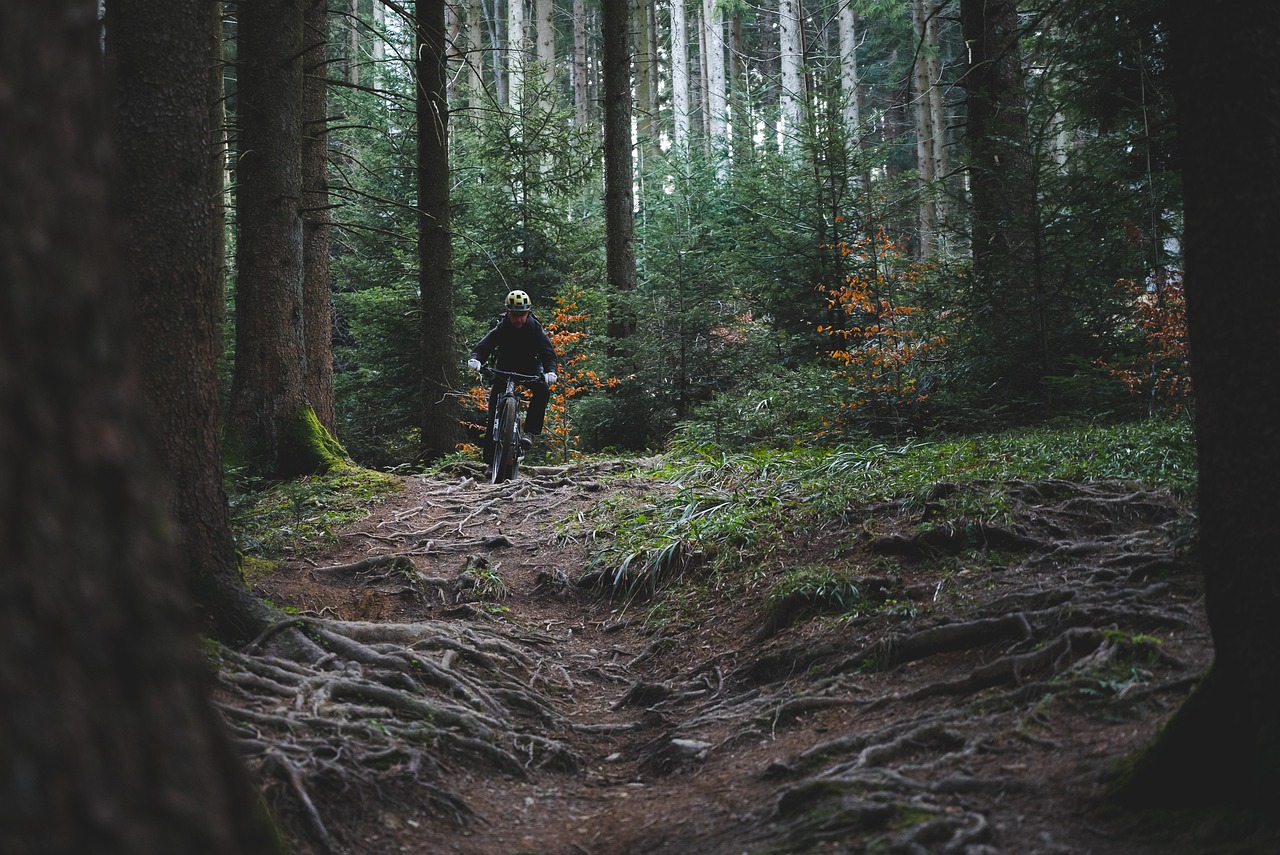 Cycling trips are activities that cyclists love to participate in. Remember to carry a few garbage bags with you and collect any trash after resting. Do not litter, especially along the roadside. Littering is not only extremely uncivilized but also adds extra burden to sanitation workers and poses dangers to passing vehicles.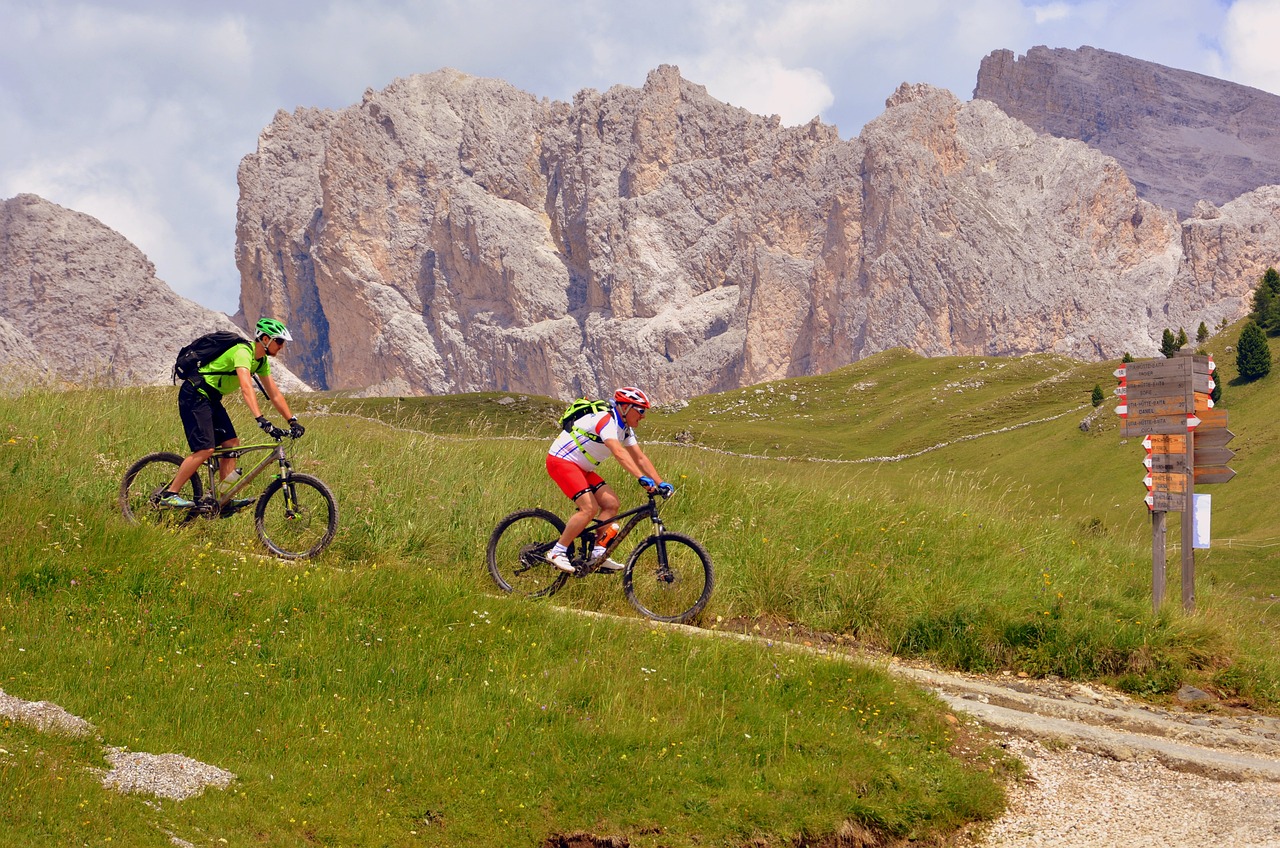 Cycling equipment is essential and includes not just convenience but also safety gear. These safety gears are not cumbersome but necessary. Without proper safety equipment, one should not engage in cycling. No matter how wide the road is, it cannot compensate for not following traffic rules, and no matter how beautiful the scenery is, it cannot tolerate environmental damage. Safe cycling is the foundation of enjoyable cycling.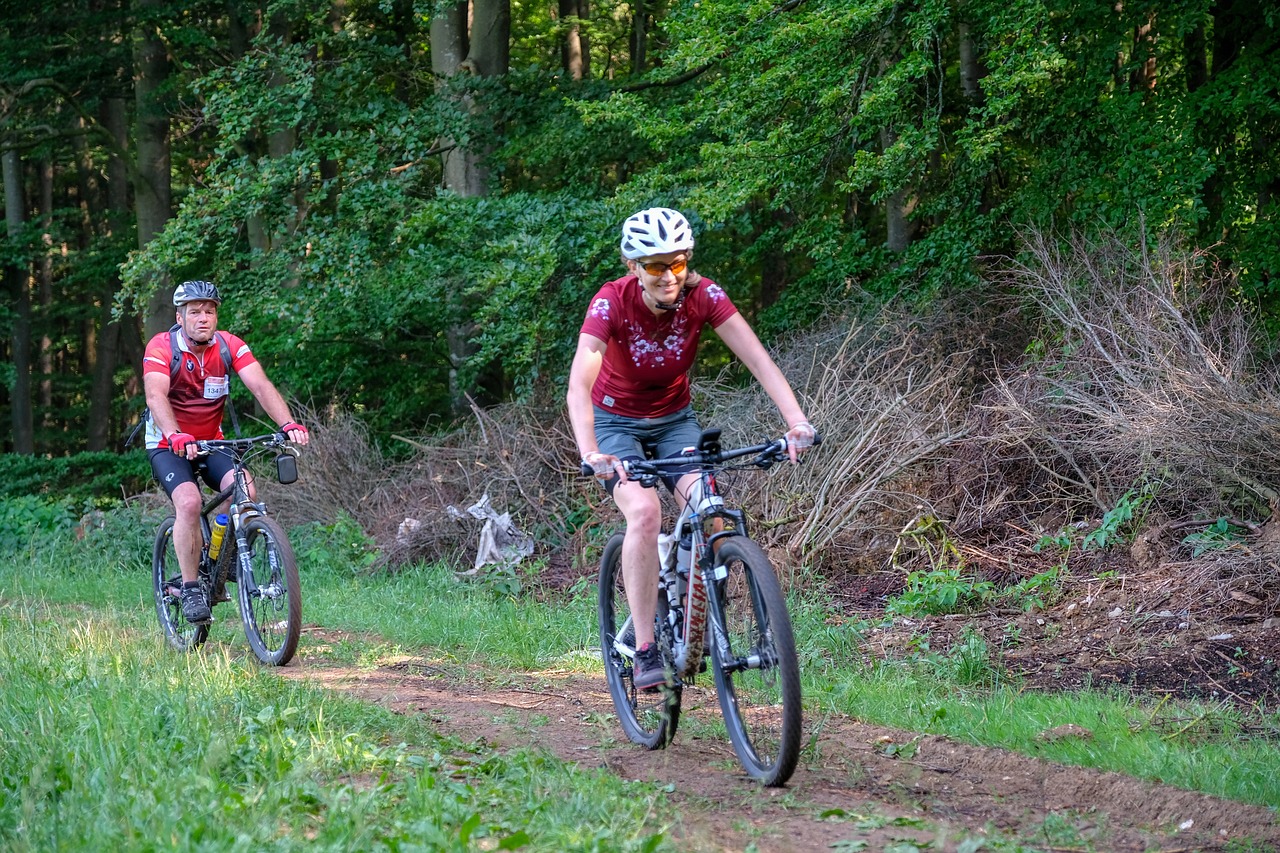 In addition to safety equipment, there are now electric bicycle conversion kits available that can extend the distance and increase the speed of cycling. Bike motor conversion kit have indeed played a significant role in modern cycling. They can transform bike into ebike, providing additional assistance to cyclists and extending their riding distance. The emergence of electric front wheel conversion kit not only meets the needs of long-distance cycling but also provides a convenient option for those who are unable to handle the challenges of long-distance cycling due to physical conditions or other reasons.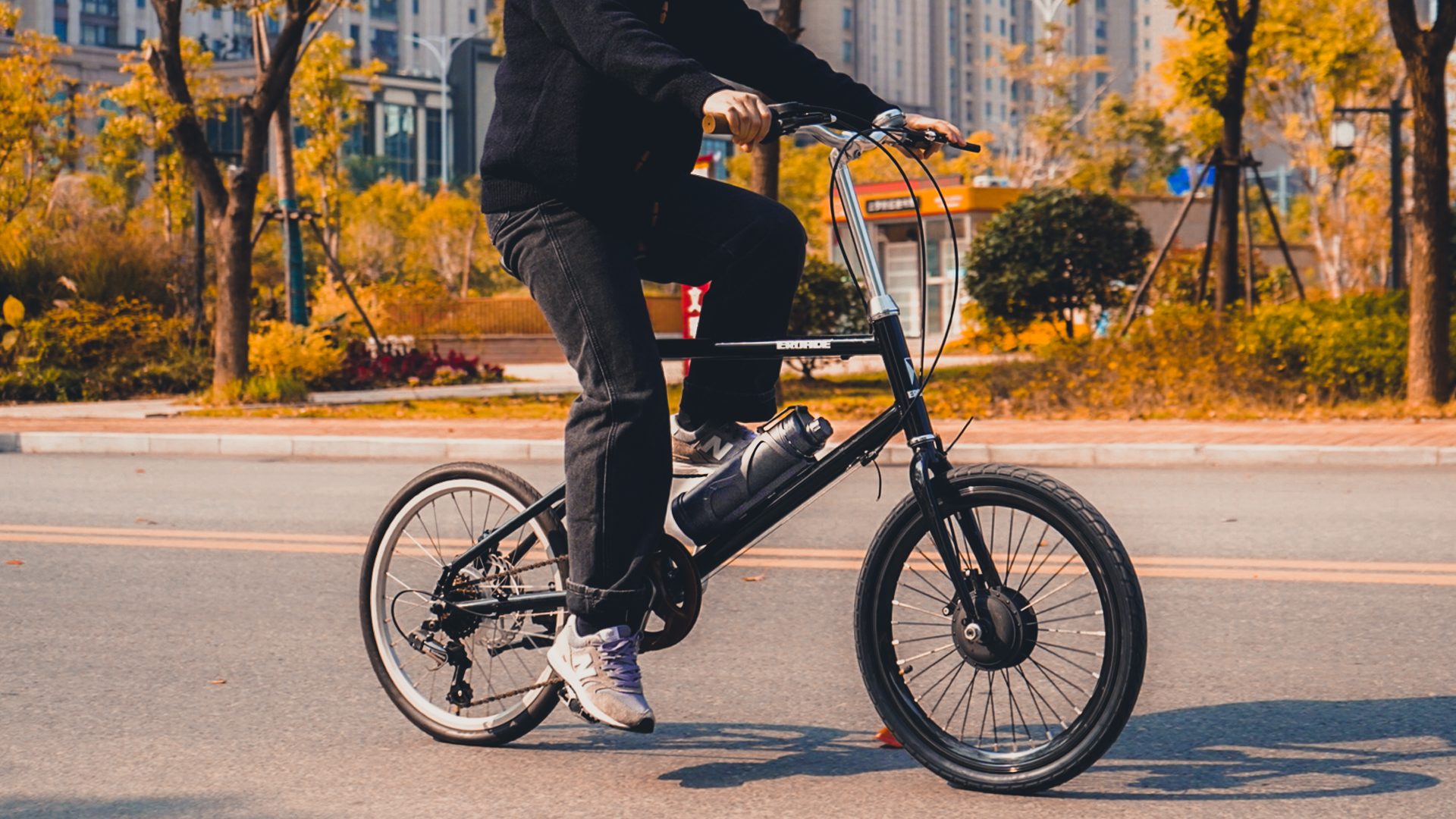 The Lvbu KF Water Bottle Series high speed e bike kit, with its simplified design and easy installation, only requires the replacement of the motor wheel, installation of the bracket controller, and connection of the water bottle battery to complete the conversion. The Lvbu KF series 36v 350w electric bicycle kit also provides various sizes of rims, including 16-inch, 20-inch, 24-inch, 26-inch, 27.5-inch, 29-inch, and 700C, to meet the installation needs of different bicycles.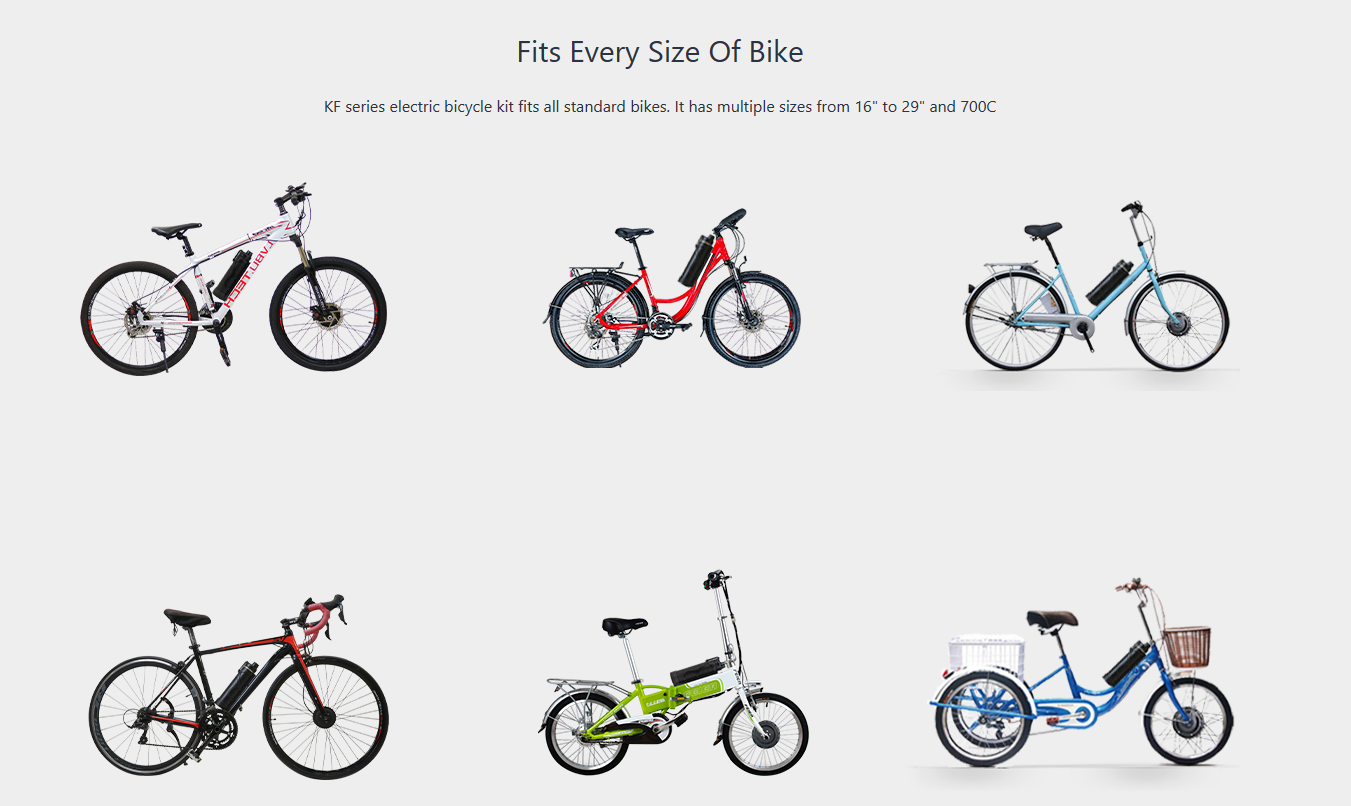 The core of this 36v electric bike kit is the Lvbu Micro Power System, which has undergone nine years of research and development and provides an excellent cycling experience. Through a mobile app, cyclists can view cycling data, select power assist modes, and adjust power assist ratios. The system offers five intelligent power assist modes, including commuting, leisure, exercise, climbing, and manual modes, catering to various scenarios in daily cycling. Based on the cyclist's data, the system intelligently delivers the appropriate assist level for the current cycling condition, reducing the burden on the cyclist and making the cycling experience more comfortable and enjoyable. The system features smart brake sensing, responding to brake commands within 10 milliseconds, ensuring the safety and reliability of cycling. Moreover, it automatically increases assistance when going uphill and turns off the motor when going downhill, further enhancing efficiency and energy-saving performance.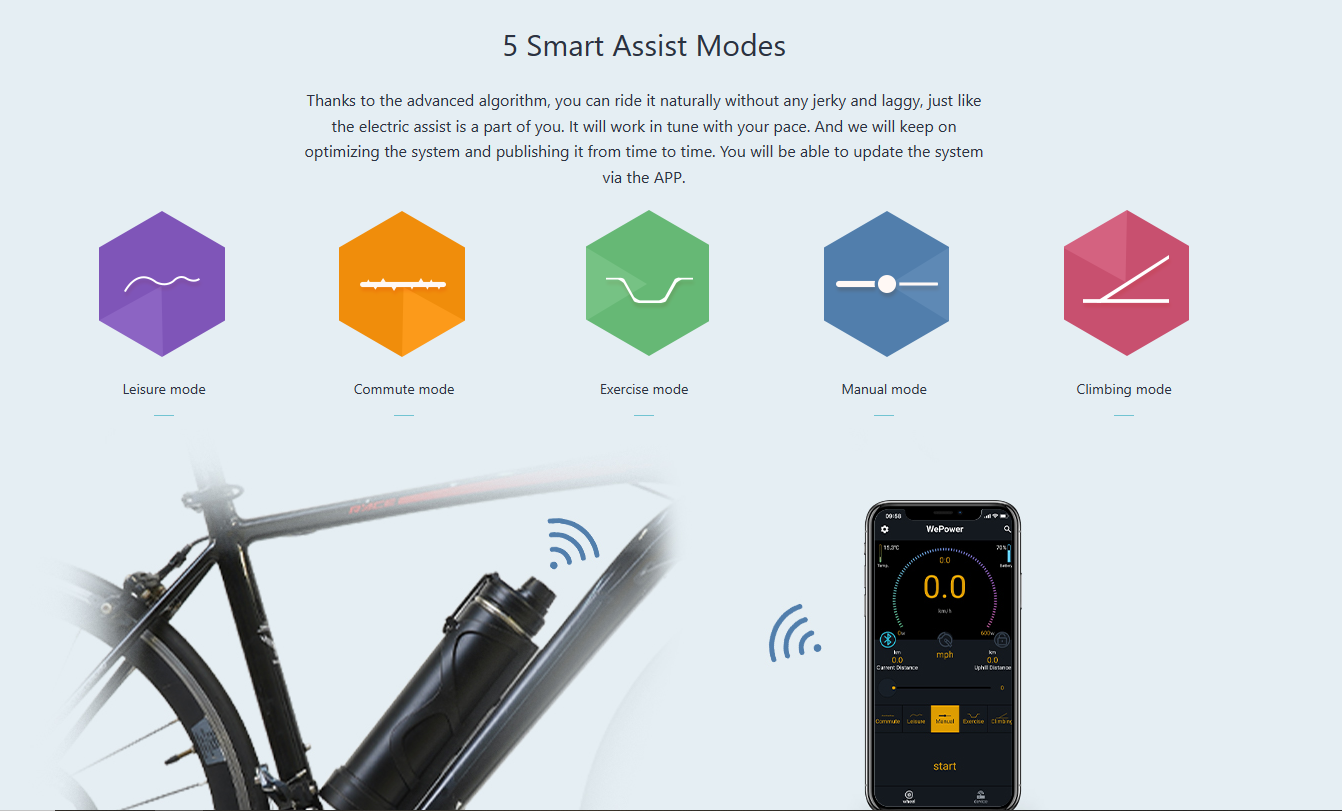 In addition to convenience and intelligence, the Lvbu KF Water Bottle Series high power electric bike conversion kit also emphasizes cycling safety. It is equipped with an anti-theft tracking function. When a vehicle is stolen, the cyclist can report the loss and lock the vehicle through the app. Once someone connects to the vehicle through the app, it will immediately be locked and rendered unusable. At the same time, the built-in buzzer will continuously sound an alarm and instantly report the location of the thief, facilitating the recovery of the vehicle for the cyclist.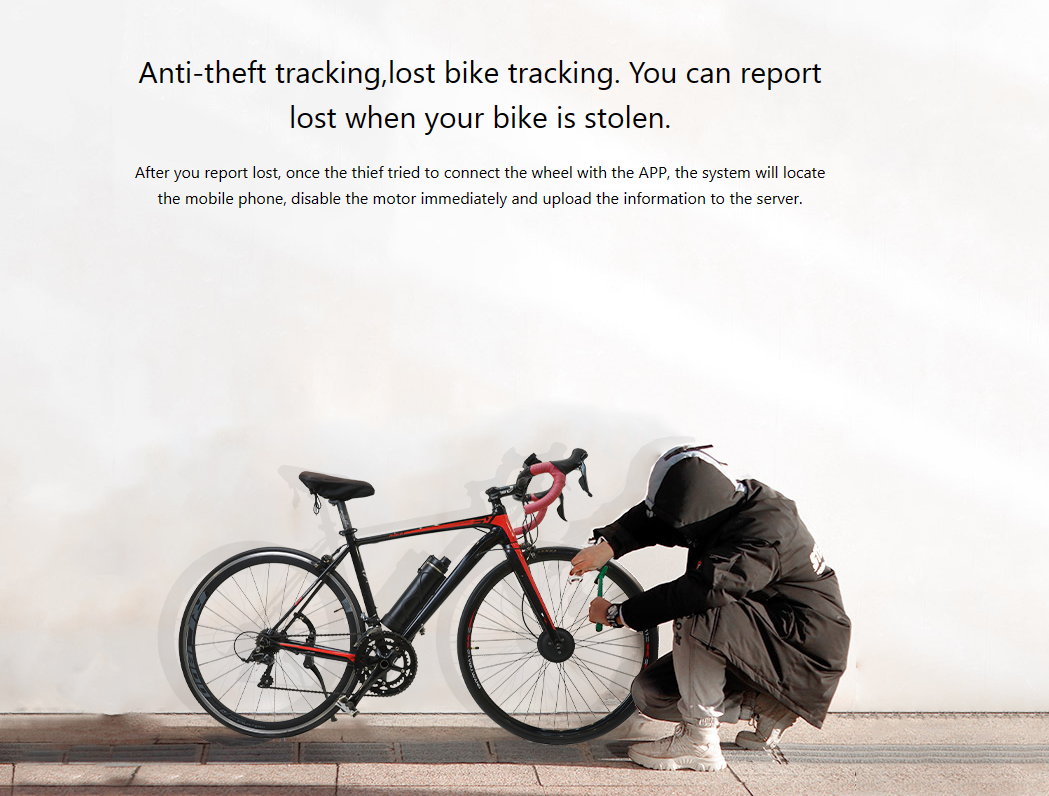 Furthermore, this electric cycle hub motor kit is equipped with a 250 to 350-watt high-speed brushless motor, which utilizes a high-quality, high-speed, brushless, permanent magnet motor that is not only compact and lightweight but also operates smoothly and has a long lifespan. With a design that combines planetary gears and a clutch, it requires minimal effort even when cycling without assistance, providing a better cycling experience for riders.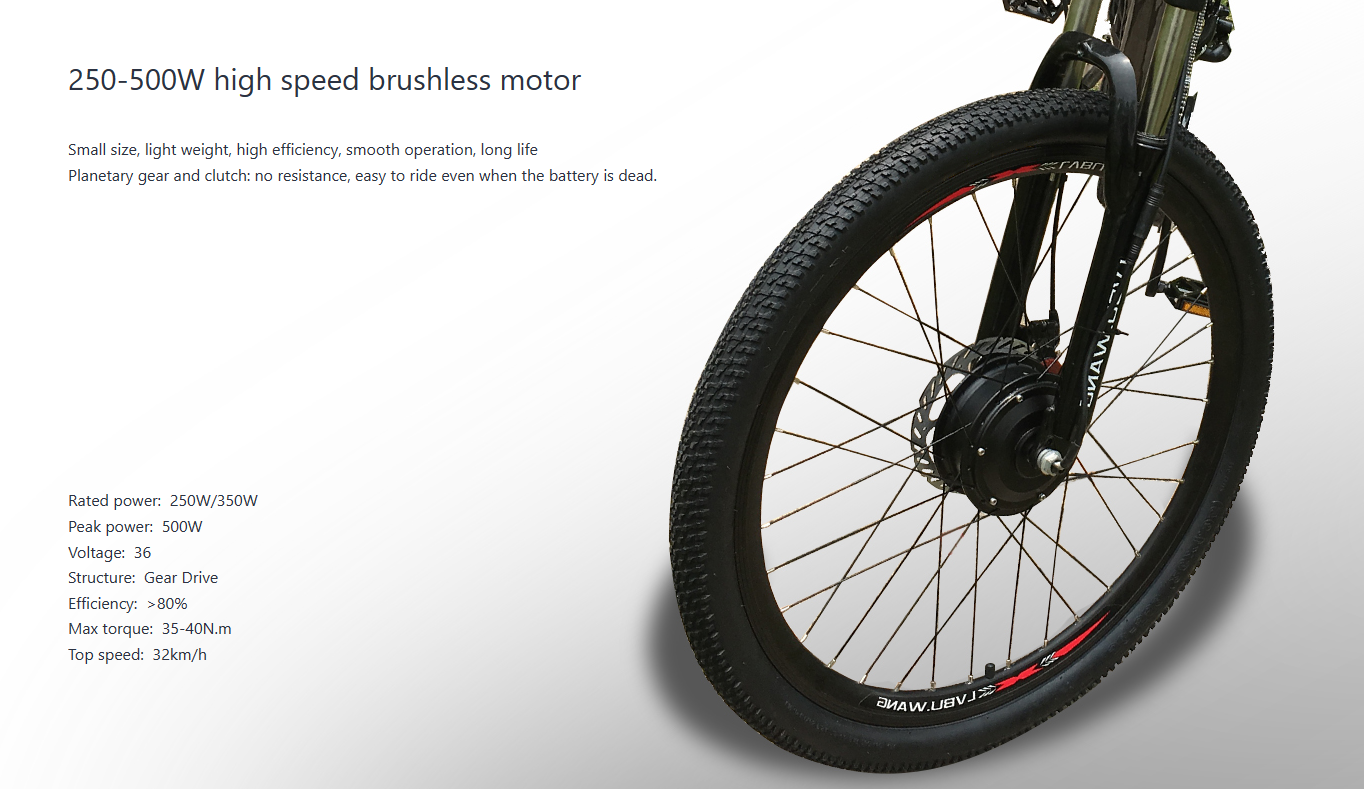 In conclusion, the Lvbu KF Water Bottle Series powerful electric cycle kit provides cyclists with a more convenient, intelligent, and safe way of riding, thanks to its simplicity in installation, intelligent features, safety performance, and efficient power. Let us enjoy the pleasure of cycling while better protecting the environment and promoting the development of green travel.