Cycling, as a new way of life, not only allows us to temporarily escape the hustle and bustle of city life but also carries our dreams of seeking beauty and distant places. However, many cycling enthusiasts find it challenging to pick up this hobby again due to their busy lives. They may feel somewhat inadequate when faced with long distances or uphill climbs, leaving them breathless. Is there no way to regain their former glory? Fret not! With Lvbu electric bike kit, love will flourish from within.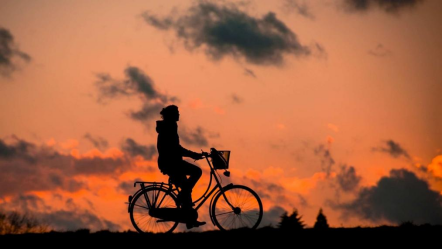 Lvbu Technology, established in 2014. Over the past decade, we have been dedicated to developing electric assist bicycle kits with a focus on cost-effective components. We independently produce and develop various kits that allow even novice cyclists to effortlessly convert their bicycles with electric assist bike kit ones within minutes.Our products are widely exported to over 100 countries and regions including Europe, South America, North America, India, Japan, and Korea. We aim to lower the entry barriers for cycling enthusiasts by addressing common challenges such as uphill climbs, fatigue from pedaling, and lack of stamina. Our goal is to provide a superior cycling experience with high-quality products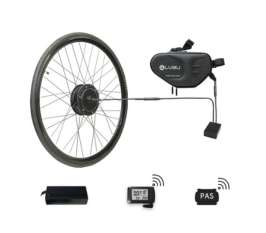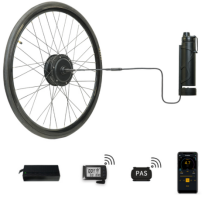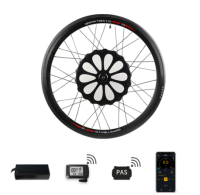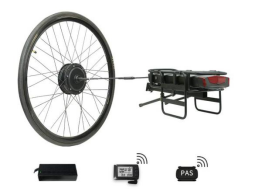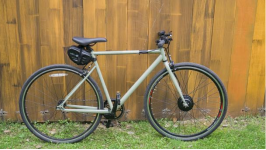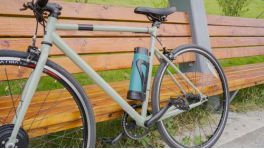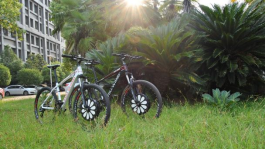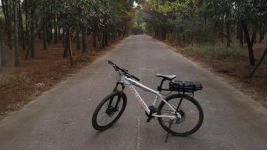 Lvbu factory insists on meticulous craftsmanship, and the recently launched KN series showcases our unique ingenuity, gaining widespread popularity among users.

The 20-core 18650 lithium-ion battery has a cycle life of 1000 charges and discharges while still retaining 80% of its capacity. It has a long lifespan of 5-10 years. The high-speed brushless gearless hub motor comes in either 250W or 350W, providing ample power for climbing hills and causing no resistance when riding without electric assistance.
The controller utilizes an ARM Cortex-M3 main chip paired with a six-axis gyroscope motion processing chip. This combination ensures quick and precise recognition of cycling posture, enabling responsive and accurate power assistance.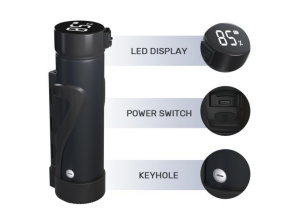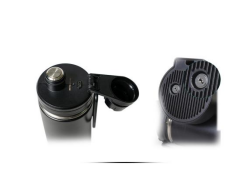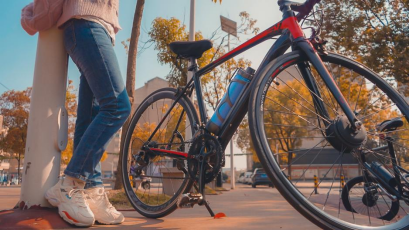 The water bottle-shaped ebike battery kit is designed to seamlessly integrate with the water bottle holder controller, making it almost indistinguishable from the original bicycle after conversion. The body of the battery undergoes a meticulous powder coating process, ensuring scratch resistance. The battery capacity is conveniently displayed on a digital screen, allowing for easy monitoring of power consumption. With dual Type C charging ports, it boasts strong power supply capabilities.
The design includes a power switch that extends the battery storage time. To ensure maximum security and stability, there is dual reinforcement through a key lock and controller slot. The high-quality carbon steel spokes are neatly woven into the wheel set for convenient installation as an entire unit.

Lvbu factory provides a one-year warranty for the motor, battery, and controller. We strictly adhere to the relevant national regulations regarding product warranties and offer free replacement, repairs, exchanges, or returns for products that meet the warranty conditions.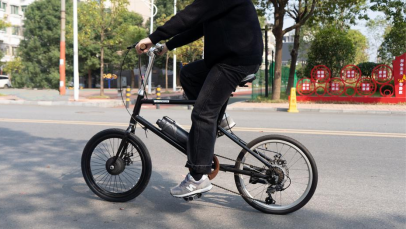 What does cost-effectiveness mean? It means comparing performance, craftsmanship, details, service quality, and after-sales support rather than just focusing on price alone.
Lvbu electric takes pride in its craftsmanship and is a leading domestic brand in intelligent electric-assist technology. Our goal is to ignite passion from within!