In recent years, the electric bicycle market has been flourishing. Countri es such as France, Spain, Italy, and the Nordic countries have seen an annual sales growth rate of around 20% for e-bikes. The remarkable increase in popularity is also evident in China, where more and more people are choosing electric bicycles as their commuting tool following the release of new national standards.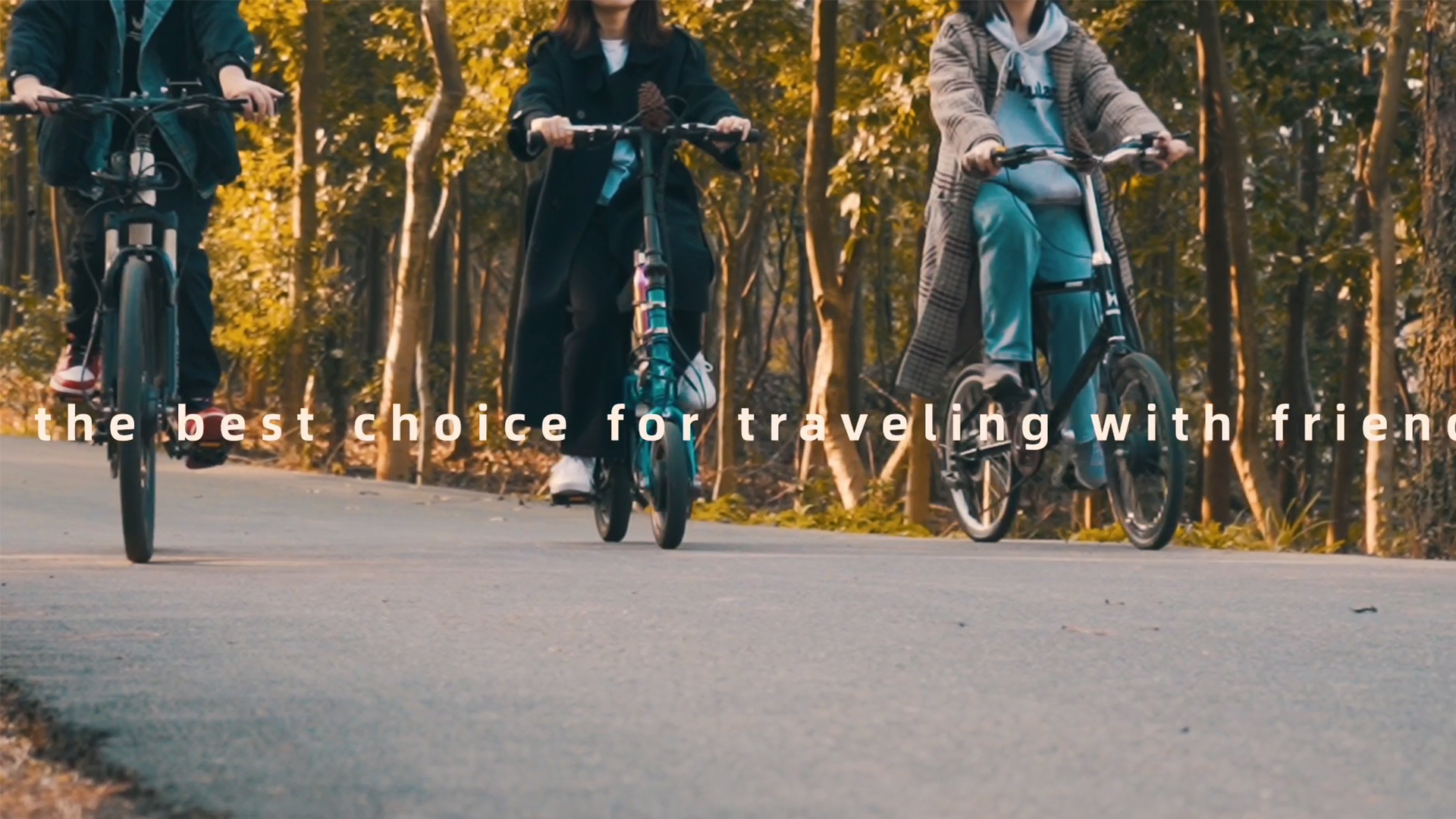 China, being a major player in the electric vehicle industry, has witnessed the widespread use of electric bikes among its population. Many of us have experienced the convenience and benefits that come with riding an e-bike - instant acceleration by twisting the throttle, low-cost transportation, compact and portable design to avoid traffic congestion, just to name a few. These advantages are unique to electric bikes and cannot be replicated easily.With the accelerated implementation of the "new national standards" for electric vehicles and an increasing desire among owners for more functionalities and diverse riding experiences on their e-bikes, we are witnessing a wave of replacement purchases. As a result, compared to electric motorcycle motor kit, it is faster, "electric-assist bicycles" have joined the ranks as another choice for commuting tools.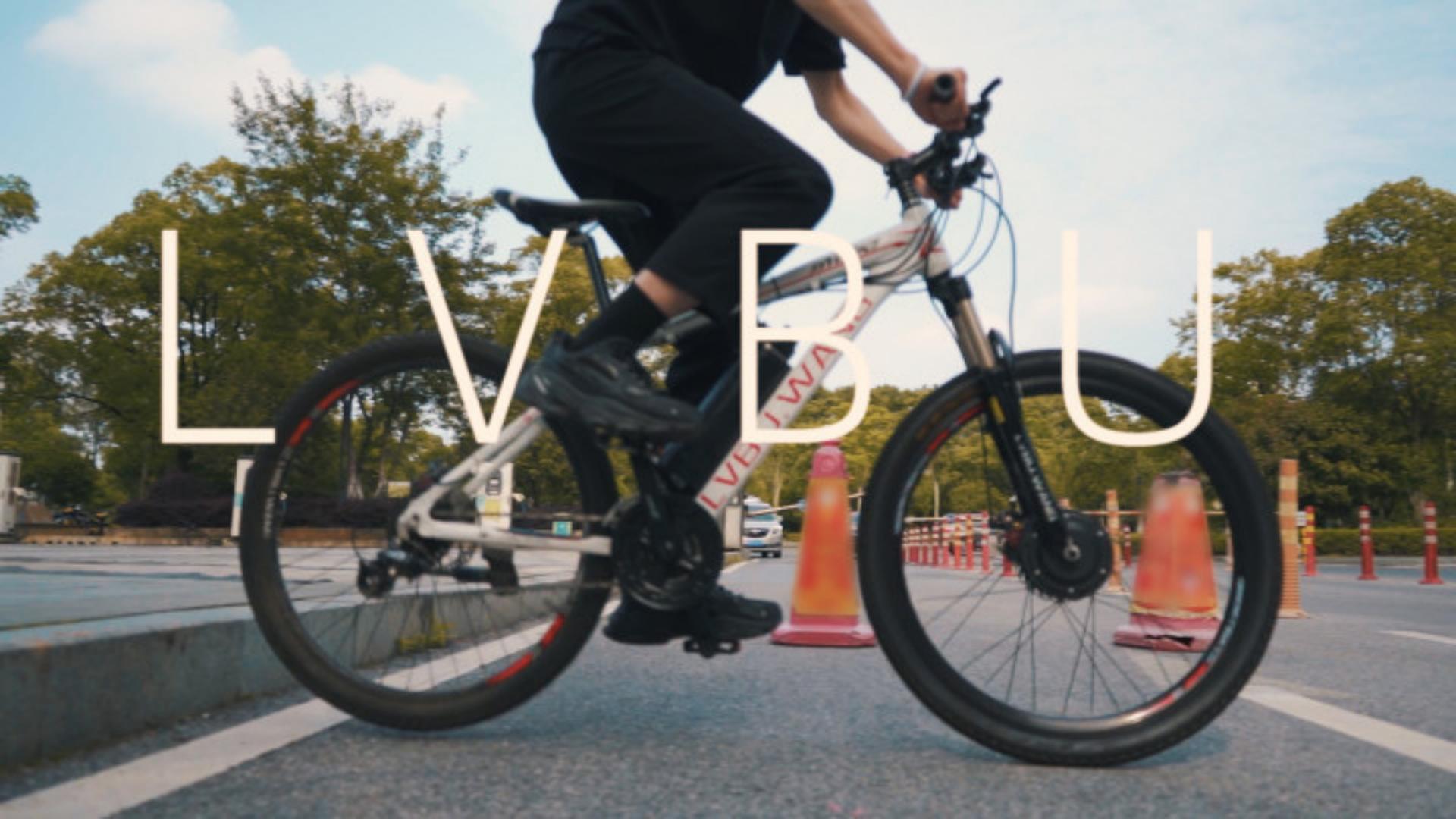 Since 2014, Lvbu Technology has been dedicated to the research, development, production, and sales of electric motor bike conversion kits. Compare to the dillinger ebike kit and mtx ebike kit brands on the market, their series of accessories are designed to be compact yet comprehensive, including batteries, motors, and controllers. The integrated configuration eliminates the need for cyclists to search for individual components while the simplified installation process significantly lowers the barrier to entry for customization. This allows numerous riders to experience the joy of turn bike electric.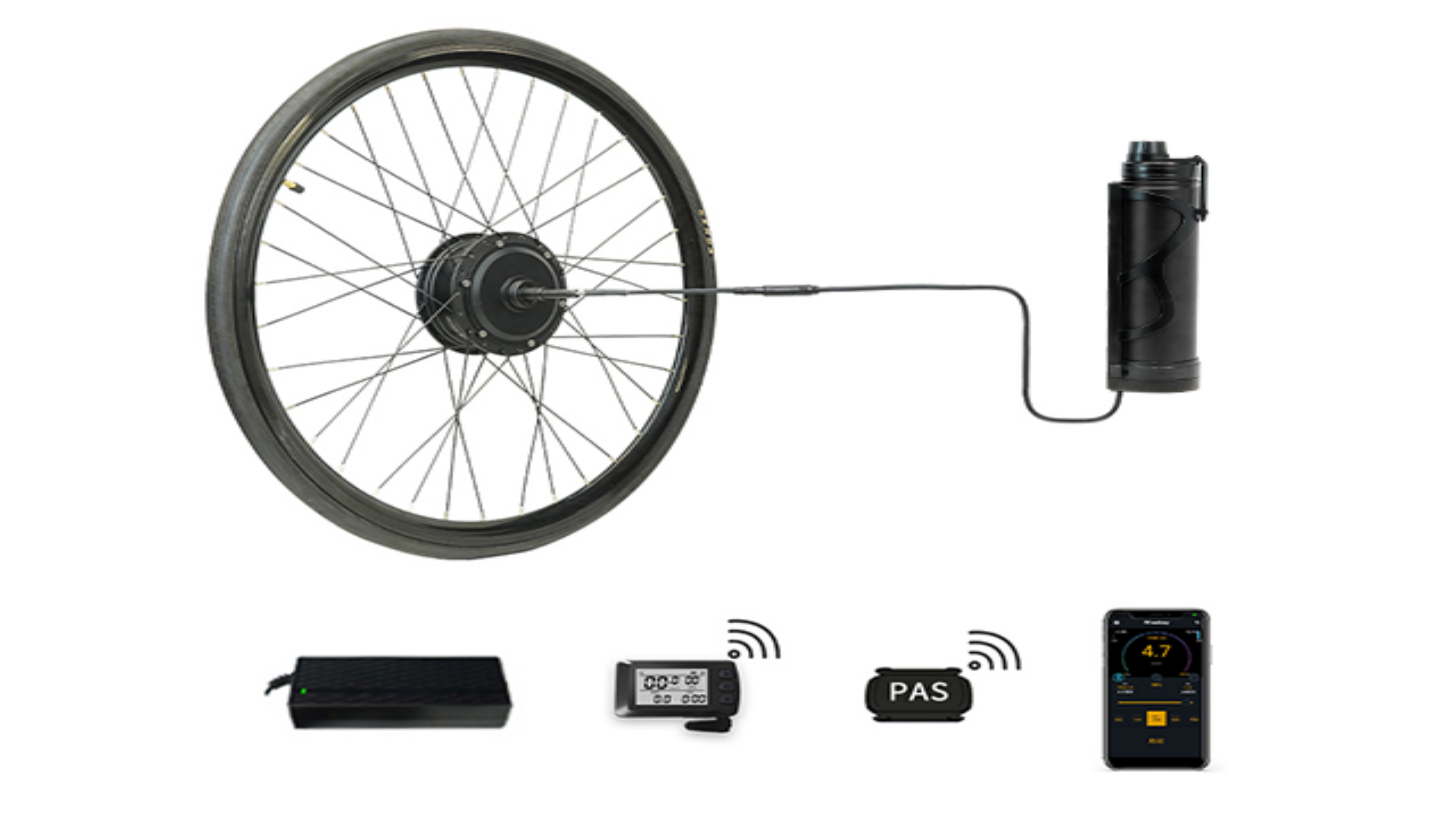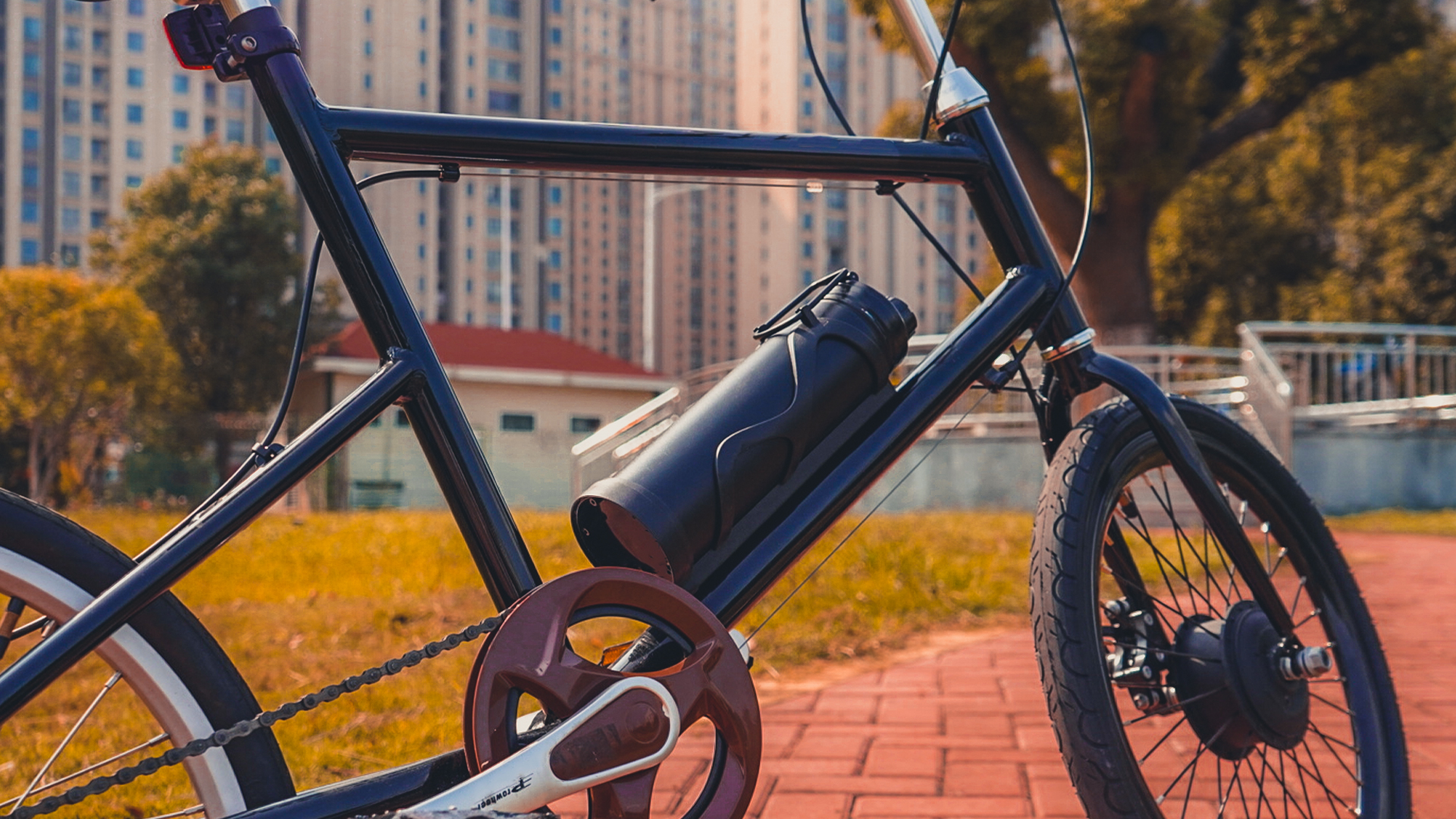 The KF Series by Lvbu factory is an assist conversion kit that can transform an ordinary bicycle into an electric-assist bike add on bike motor in just 3 minutes. It includes a motorized wheel, a bottle cage-style controller bracket, and a battery pack. With its stylish and lightweight design along with streamlined wiring, the converted bicycle maintains its original appearance with minimal changes while offering three driving modes: manual mode, automatic mode, and pedal-assist mode. The controller at the bottom of the bottle cage bracket features an ARM Cortex-M3 main chip, a 6-axis gyroscope motion processing chip as well as low-power Bluetooth 5.0 technology. By connecting their smartphones via Bluetooth 5.0 to Lvbu's WePower App, riders can adjust various riding parameters such as weight settings, load capacity limits, gyroscope angles, and speed limits. The app's home screen displays information about mileage, speed, power output, and other riding parameters. It also offers five different assistance modes including commuting leisurely exercising climbing hills.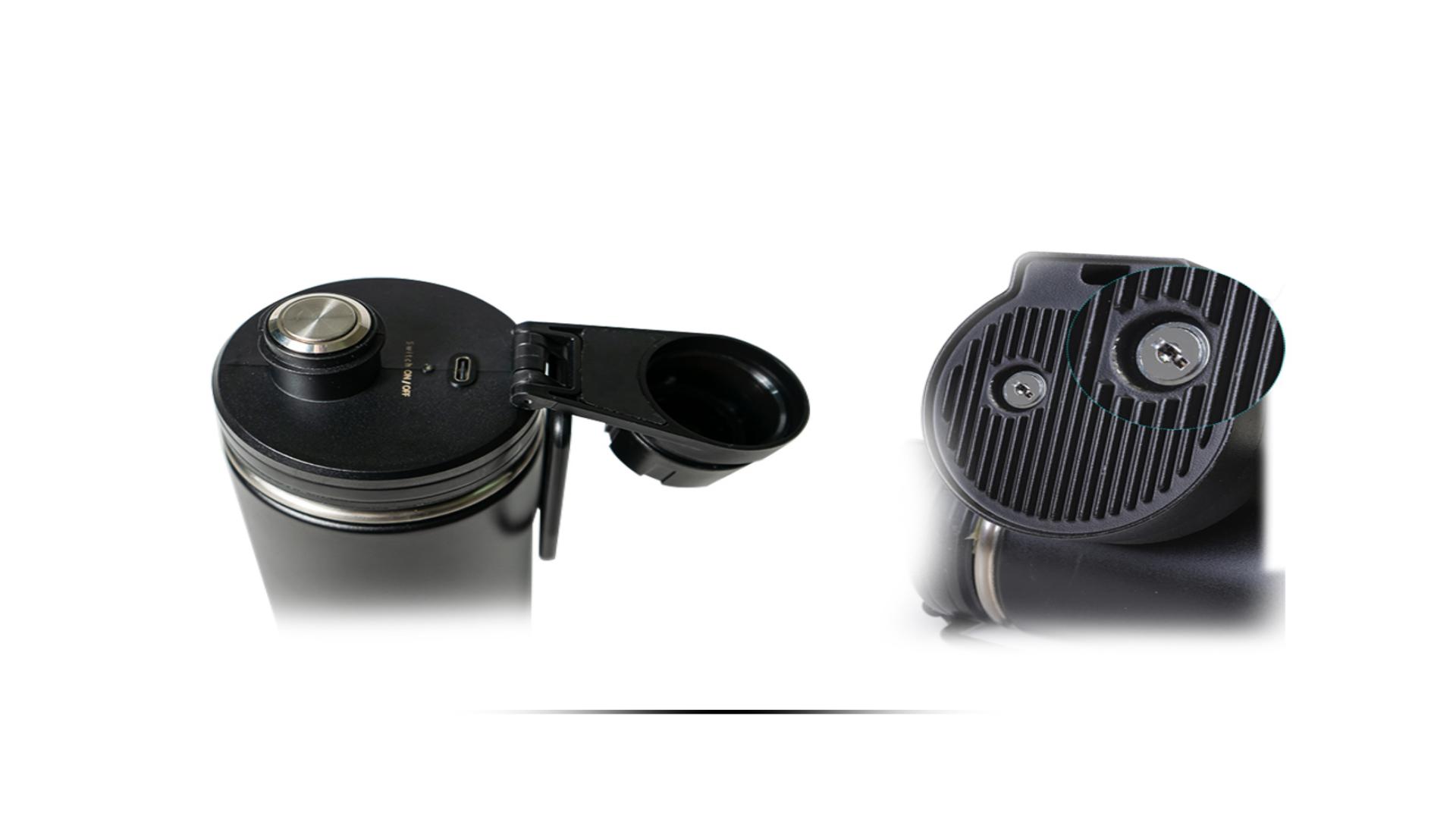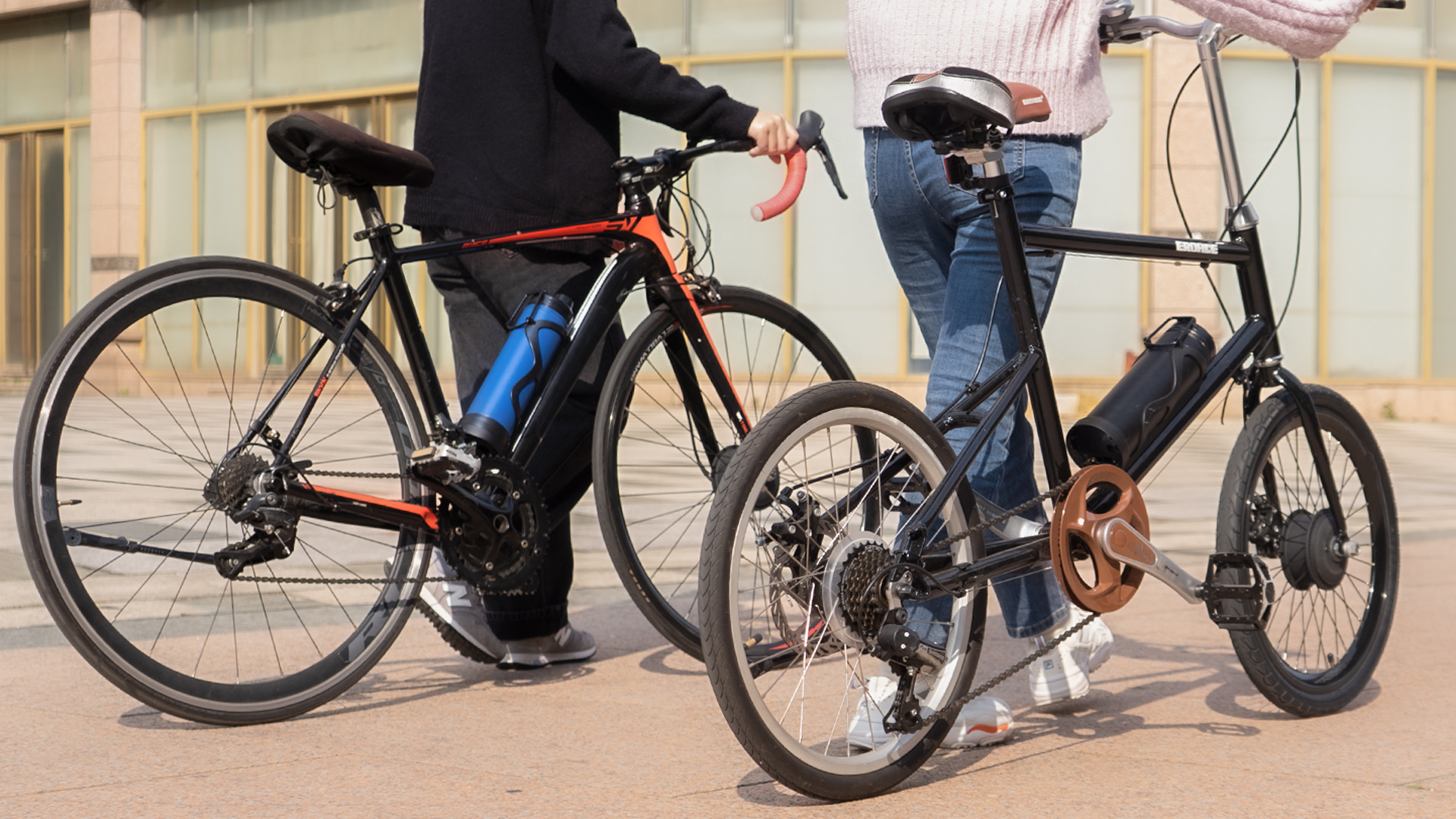 Provides an electric bike conversion service: Equipped with automotive-grade lithium-ion batteries using high-performance 18650 cells (30 cores), this system boasts a capacity of 36V9Ah providing up to 90km range on assisted power alone making it ideal for daily short-to-medium distance commutes.Available in red,black,and blue,the battery casing is coated with fine powder for improved scratch resistance. The bottle-shaped battery features 10 LED indicators representing the remaining charge, with each indicator representing 10% of the battery capacity. Simply open the lid to access the power switch. For long-term storage, users can turn off the power to extend battery life.Additionally, the design of dual Type-C charging ports showcases product quality and comes with an adapter as a complimentary accessory.The battery can also be used as an emergency charger for mobile phones. Aesthetically pleasing and minimalist in design, the controller is situated at the bottom of the bottle cage bracket, connecting seamlessly to the ebike conversion kit front wheel with only one cable. Its simplified configuration allows for easy installation; just replace your front wheel, attach the bottle cage bracket, and insert the battery pack securely between them using a key lock mechanism.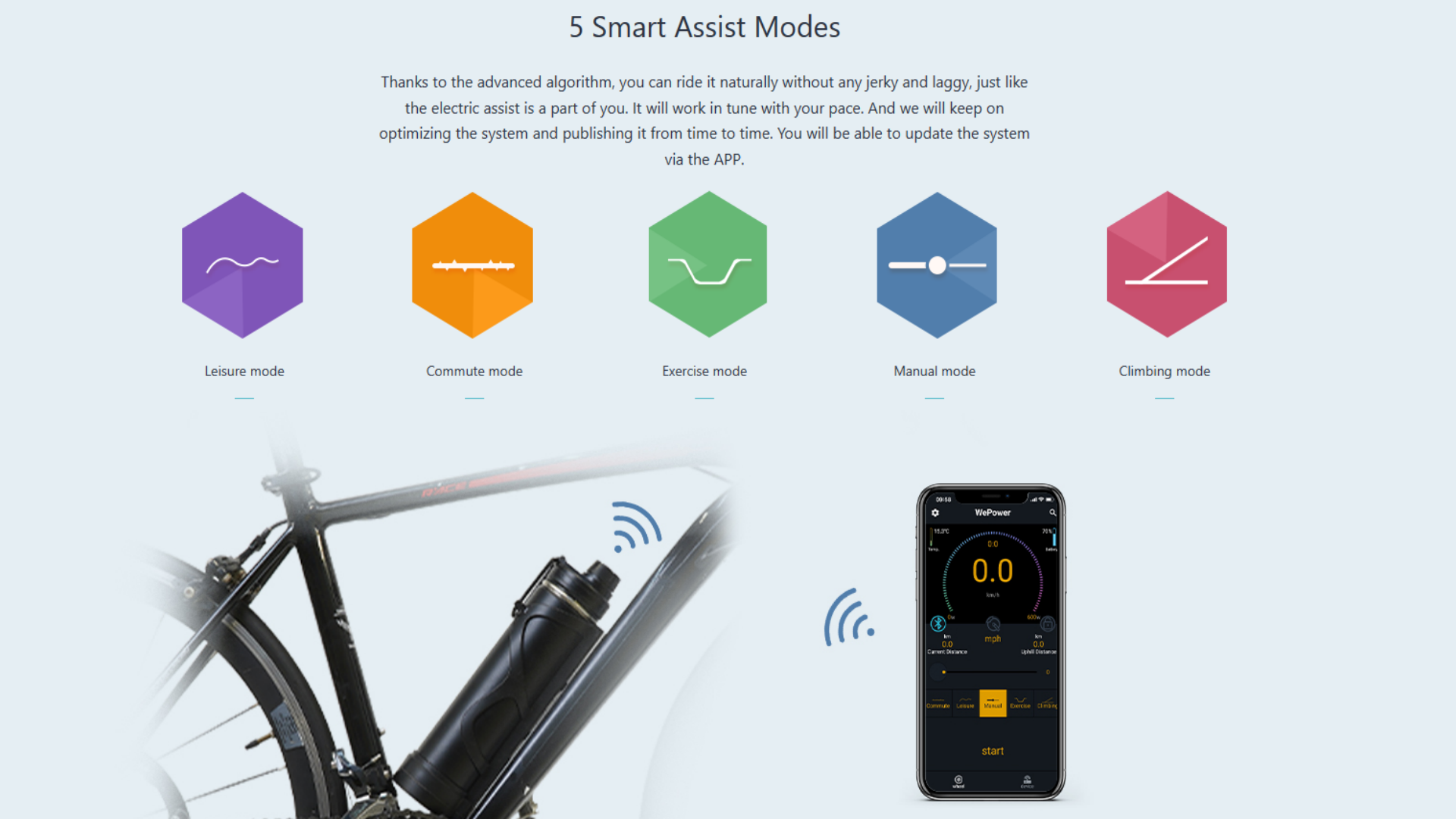 As modern society continues to prioritize green travel and low-carbon environmental protection, Lvbu factory offers us a new choice for our transportation needs.