The emergence of electric bike conversion kit has added a new dimension to the bicycle industry. For most people, electric bike wheel is a "novelty," and many people confuse it with electric vehicles, but in fact, there are fundamental differences between the two.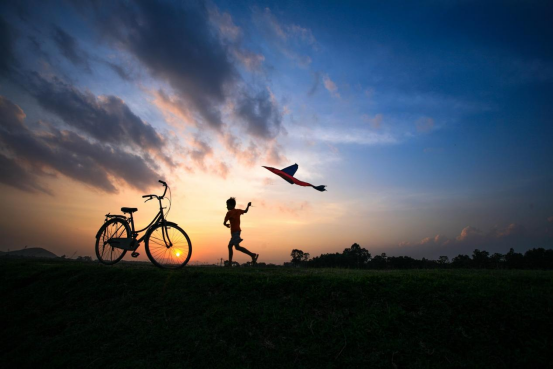 Based on the demand for commuting, most people prefer to buy electric vehicles with longer assist range. However, such electric vehicles usually weigh at least 40-50 kilograms and are bulky, making them inconvenient to use.
In comparison, diy ebike is similar in appearance to regular bicycle, with a smaller size, lightweight and convenient to use. On the other hand, compared to electric vehicles, various assist modes make it adaptable to a wider range of cycling scenarios. Manual mode, Exercise Mode, Climbing Mode, Leisure Mode, and Commute Mode for your option. Not only that, LvBu ebike conversion kit can support Cadence/ Auto/ Manual/ Torque control, which allows you to switch between bicycle, ebike wheel, and assisted easifit ebike, making it a more intelligent means of transportation.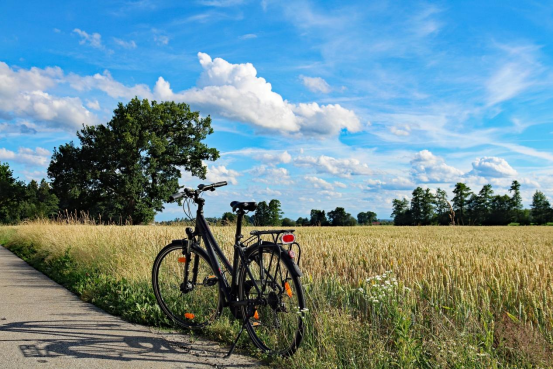 As a daily commuting tool, LvBu e bike kit with water bottle battery design is a good choice. It is an electric bike conversion kit with battery that can be installed on your existing bicycle and can turn your bike into an electric bike in just 5 minutes.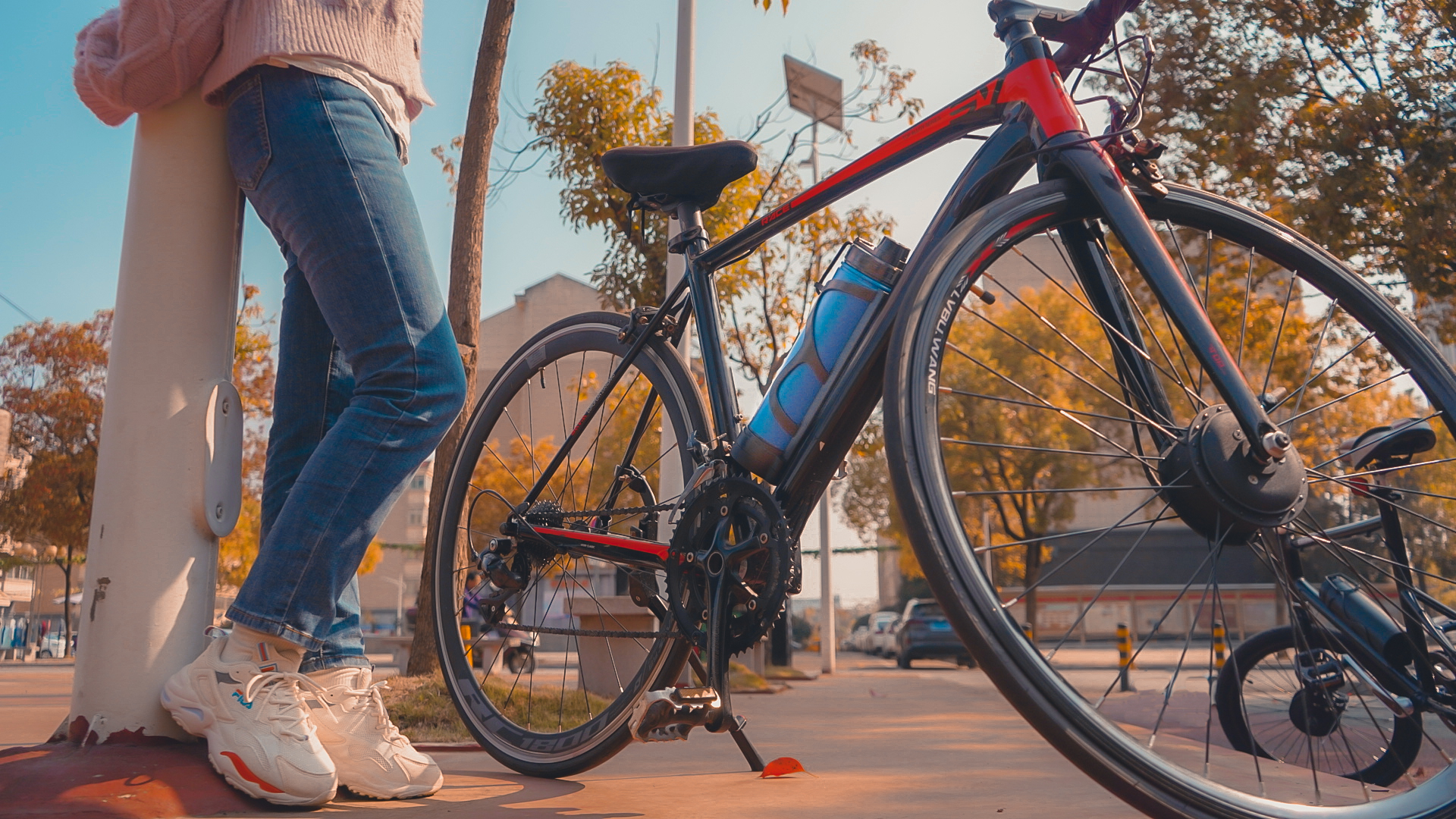 The entire kit includes a Brushless hub motor wheel, a water bottle battery, a controller, a wired thumb throttle, a disc brake rotor as well as a set of fitting tools. The motor is placed in the middle of the wheel, there is no need to assemble the bike hub motor wheel yourself. The motor is high-speed Brushless motor, which is powerful and runs smoothly. There are two motor types available: 250W and 350W, the peak power can reach 500W.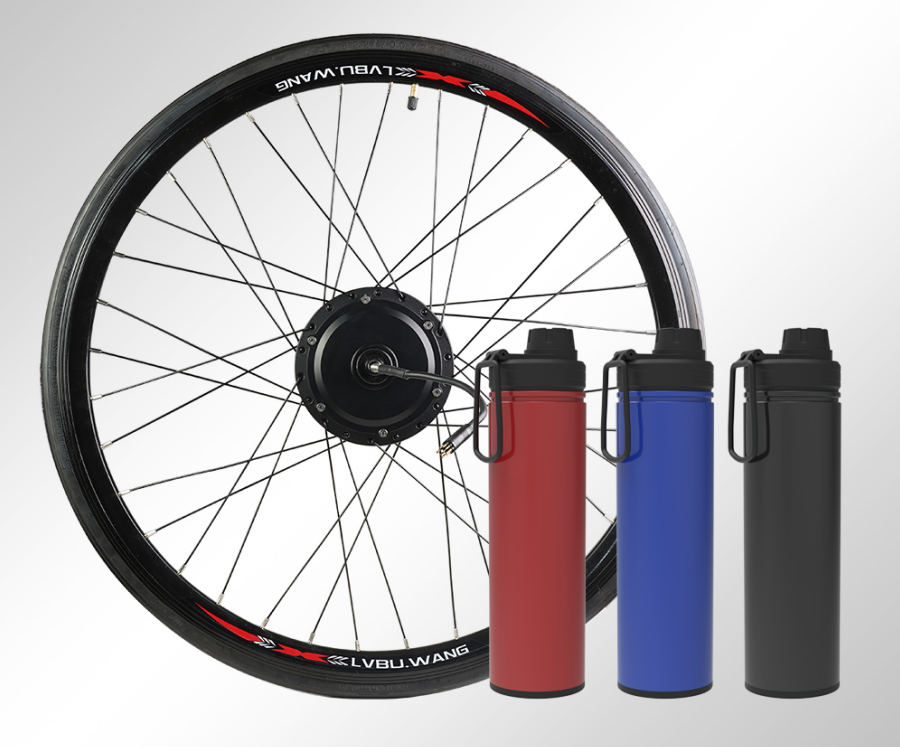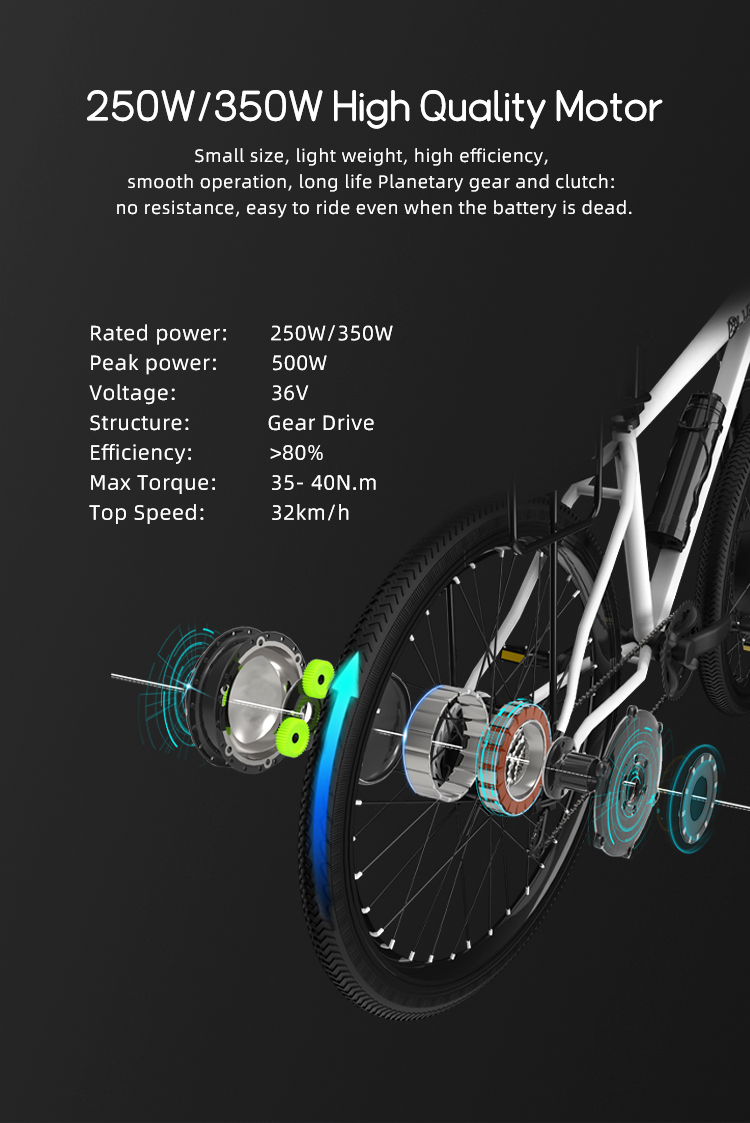 The battery is designed to look like a water bottle. There is a power switch and a Type-C charging port on the top of the battery. The bottle battery can not only provide power to the bike, but also a mobile power supply can charge your phone, making it convenient for use. The top of the battery also has a circular battery level indicator, which lights up green when you tap the bottle battery twice after turning on the power switch. There are a total of 10 LED indicator lights, with one indicating 10% of the battery level, allowing for easy and intuitive perception of the remaining battery level and can ensure timely charging. The battery we use is 18650 lithium-ion battery with a single cell capacity of 3000mAh, capable of charging and discharging for 800-1000 cycles.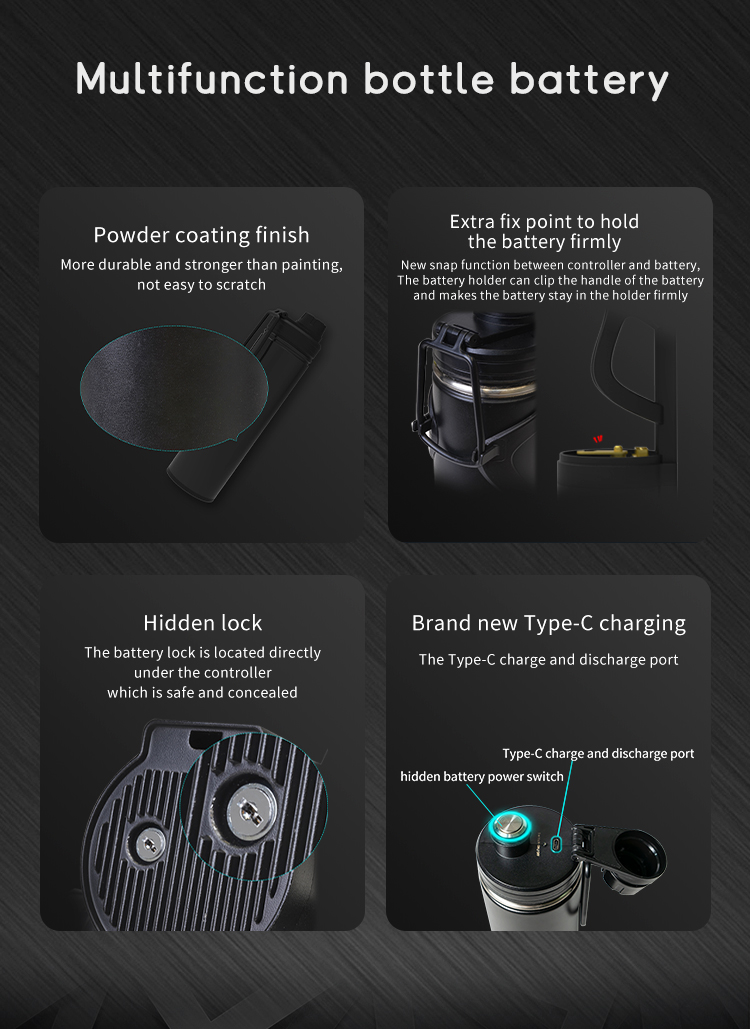 The bottom of the battery holder is the controller, which is built with an ARM Cortex-M3 main chip and captures riding posture through Bluetooth 5.0, combined with data algorithms to output scientific assist power. The controller automatically increases assist power when riding uphill and automatically turns off the motor when riding downhill. It also has intelligent brake sensing, with a response time of 10ms. The controller and battery are securely fixed with a snap design, ensuring stability during riding.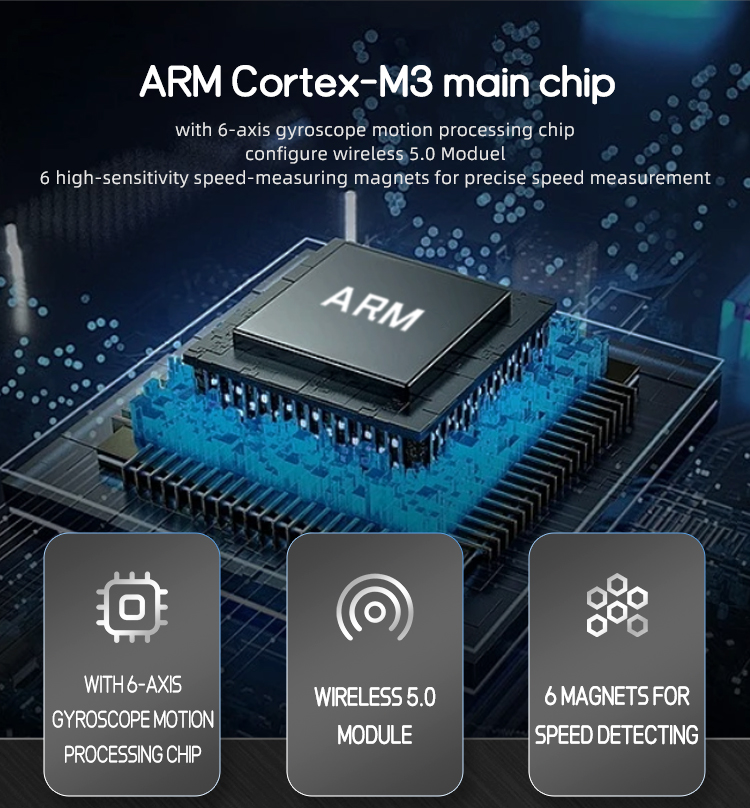 The design of hub motor and water bottle battery makes the appearance of the modified bicycle almost identical to a regular bicycle, simple and beautiful. The smartphone app can be connected to the swytch ebike via Bluetooth, allowing users to set riding parameters, gyroscope angles, and control the wheel through the app. Firmware can also be upgraded through the App. Moreover, the app also provides 5 assist modes: commute, exercise, leisure, manual, and climbing mode, which are user-friendly for riders who are new to convert your bike to electric and may not be familiar with the concept of assist levels. With these assist modes, riders can gradually find the most suitable riding mode for themselves and enjoy a healthier and happier cycling experience.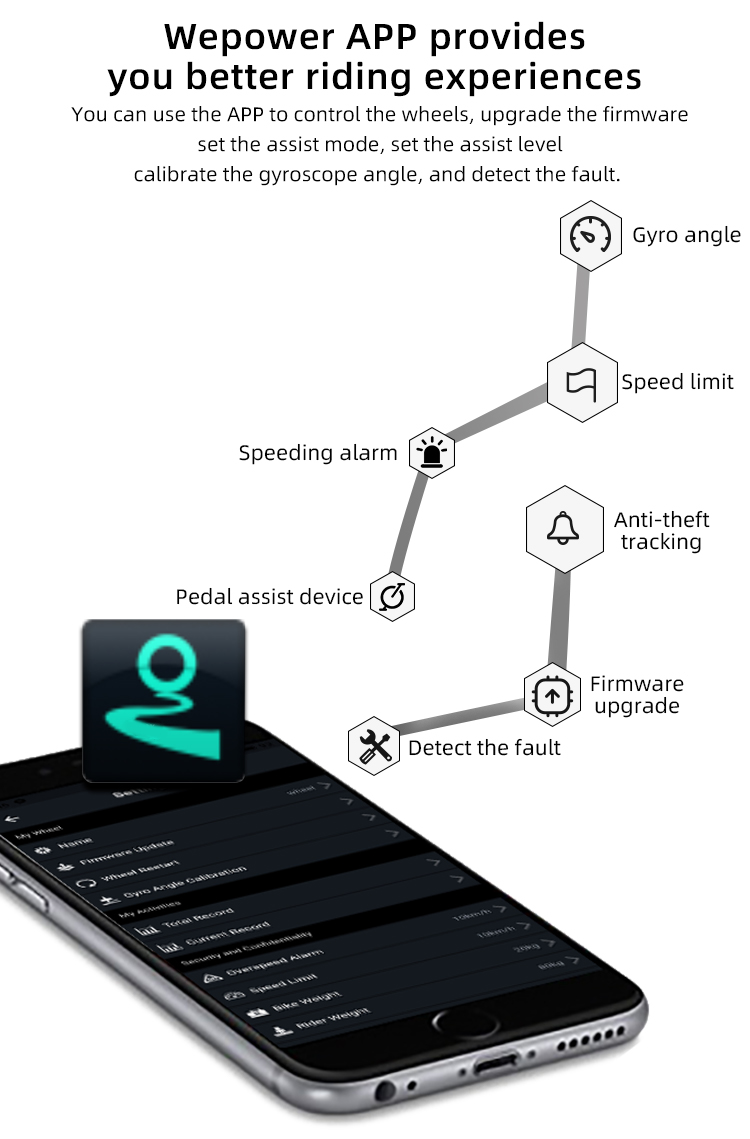 For riders who like cycling, why not try LvBu front wheel electric bike kit? The green and healthy feeling of being close to nature that LvBu KF Series -- most powerful electric bike conversion kit can bring is unparalleled compared to electric vehicles.

Contact: Miya
WhatsApp: +86 199 7018 0785
Email: miya@lvbu.tech
Website: https://www.lvbu.tech/en

Product Link:
https://www.aliexpress.us/item/3256803466867486.html?spm=5261.ProductManageOnline.0.0.6e177197tdcav2&gatewayAdapt=glo2usa4itemAdapt&_randl_shipto=US