Compared to other sports, cycling puts minimal pressure on the knees, making it a popular choice for rehabilitation among lower limb injury patients. However, from a preventive perspective, there are several aspects to consider in daily cycling: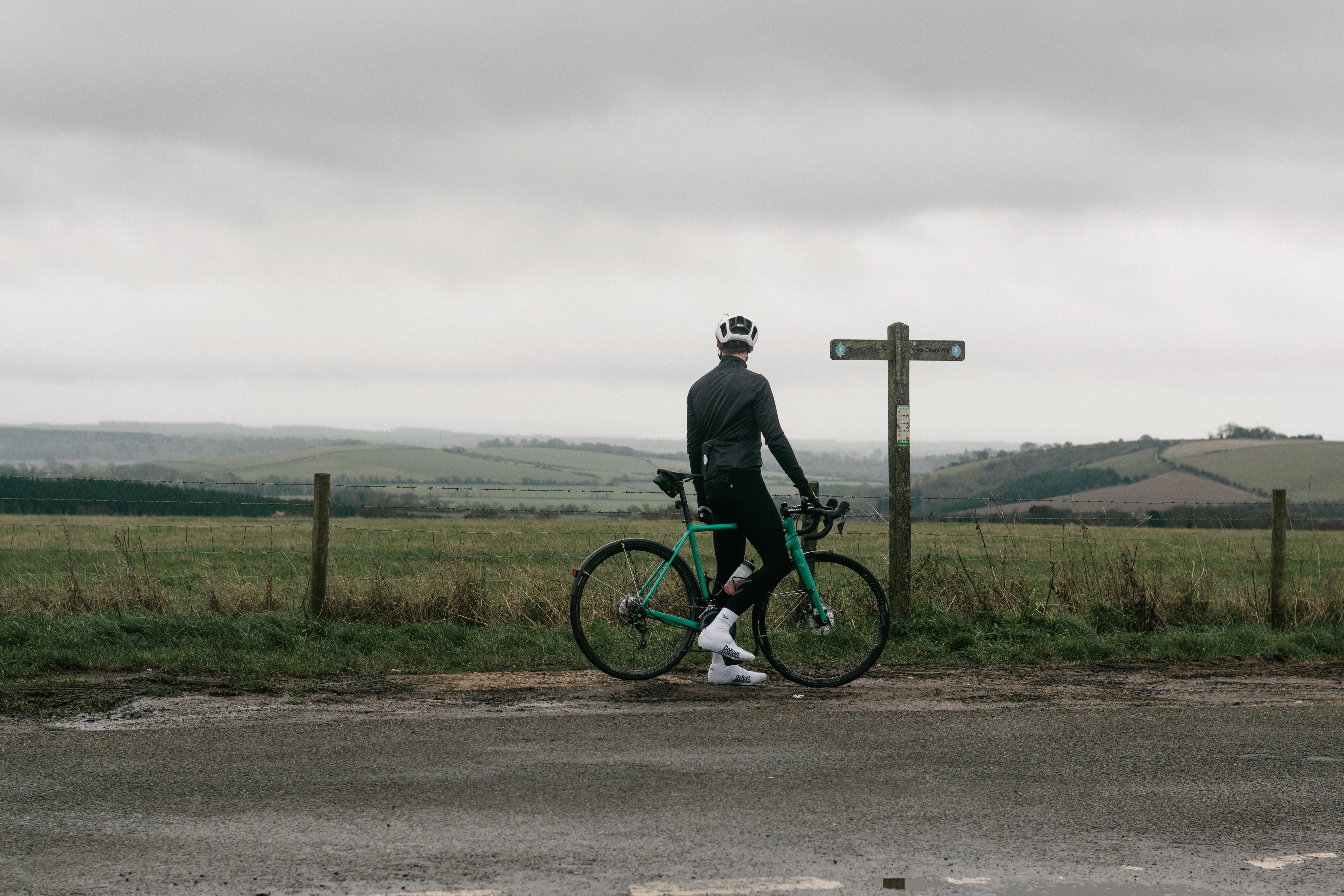 1.Choose the appropriate bike size based on your height and ensure a proper fitting. Incorrect leg extension angles during pedaling can significantly increase knee pressure. Ideally, the seat height should not be too high or too low, with a slight bend in the legs when the foot is at the bottom of the pedal stroke.
2.Select a cycling posture that suits you personally. Avoid blindly imitating professional cyclists, as their aggressive riding positions may not be suitable for everyone and can potentially cause fatigue-related injuries.
3.Prioritize warm-up exercises before intense cycling sessions. As age increases, a warm-up period of up to 30 minutes may be necessary.
4.Maintain a high cadence (80 or higher) while pedaling. Using larger gears with slower cadence can put unnecessary strain on the knees.
5.Avoid excessively challenging yourself too frequently. Rapidly increasing training volume without allowing sufficient adaptation time can have a significant impact on joint synovial fluid, lubrication, and calcium circulation.
6.Pay attention to muscle conditioning, as stronger muscles provide better support for knee joint health. Exercises such as squats and lunges can help strengthen the muscles around the knees.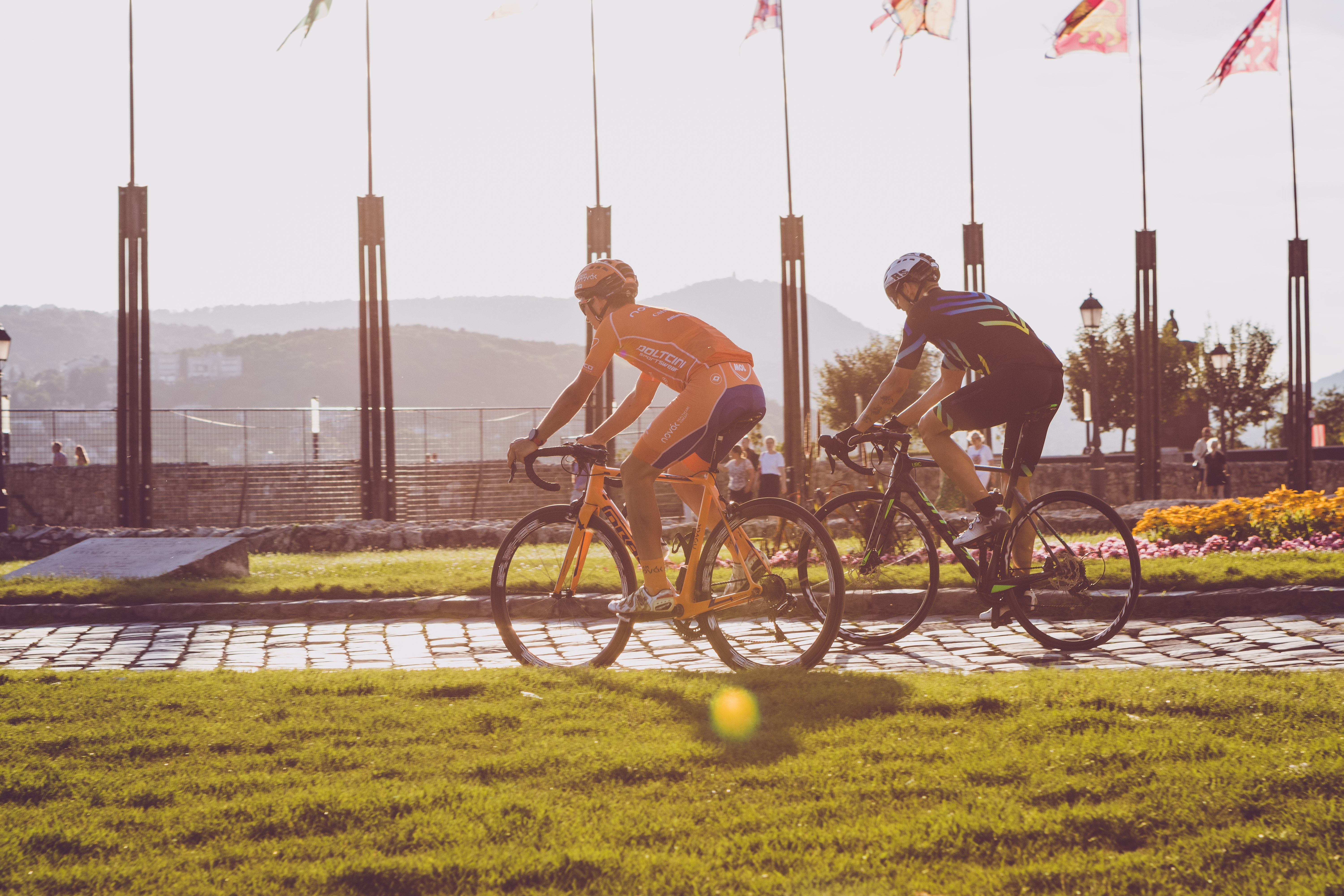 Now, there is a way to enjoy cycling while protecting your knees - by installing LVBU's ebike conversion kit.

LVBU's ebike conversion kits can transform normal bike to electric bike, providing a more relaxed cycling experience. With multiple assistance modes and cadence control, LVBU's ebike hub conversion kit help you maintain an appropriate pedaling rhythm, reducing stress on the knees.

The LVBU KX Series 250 watt electric bike conversion kit offers a seamless integration of technology and cycling. The intelligent micro-power system captures your riding data and provides the perfect assistance, making your ride smooth and effortless. Connect to the LVBU App and effortlessly customize your riding experience, from adjusting assistance levels to monitoring your speed, battery level, temperature, and mileage.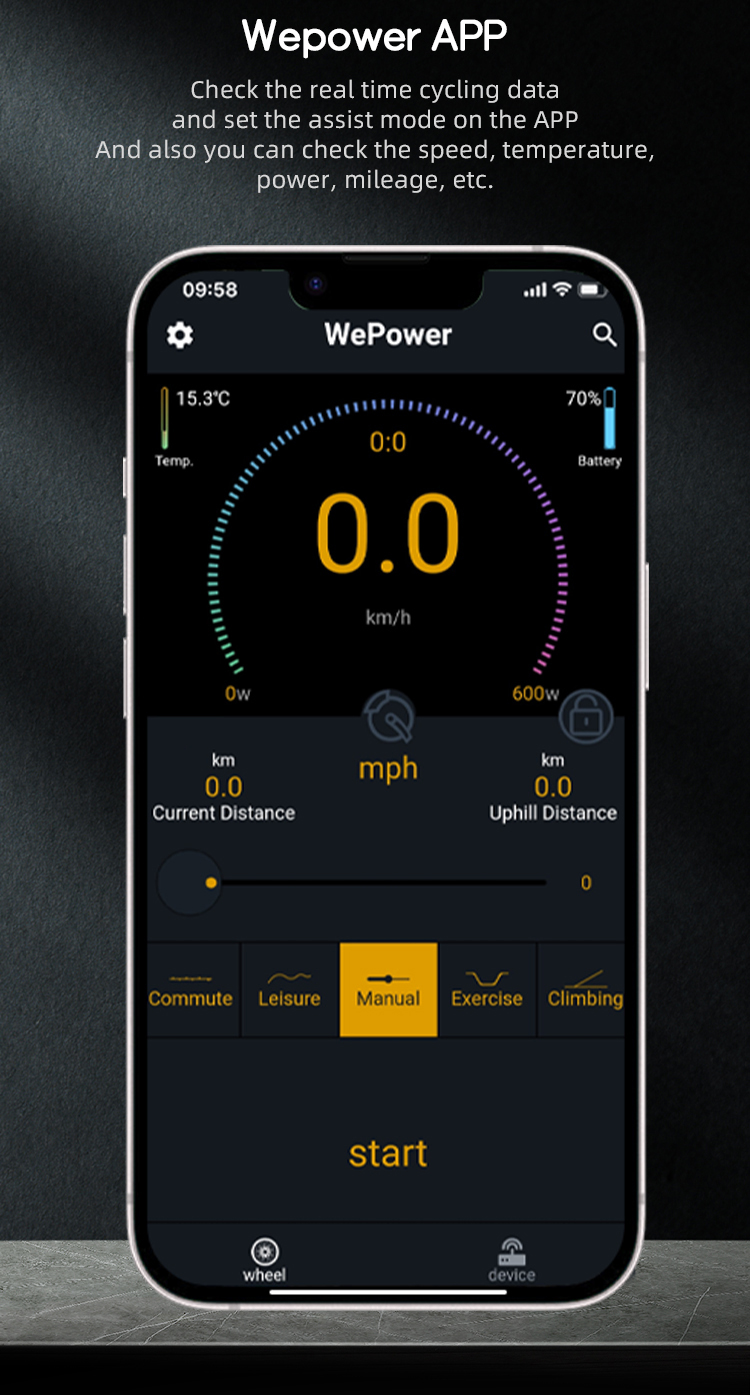 Safety is a top priority, and the LVBU KX Series ebike conversion kit with throttle has you covered. With its anti-theft tracking feature, you can register your bike and lock it remotely if it gets stolen. The built-in alarm system will sound and notify you of the thief's location, increasing the chances of recovering your beloved bike.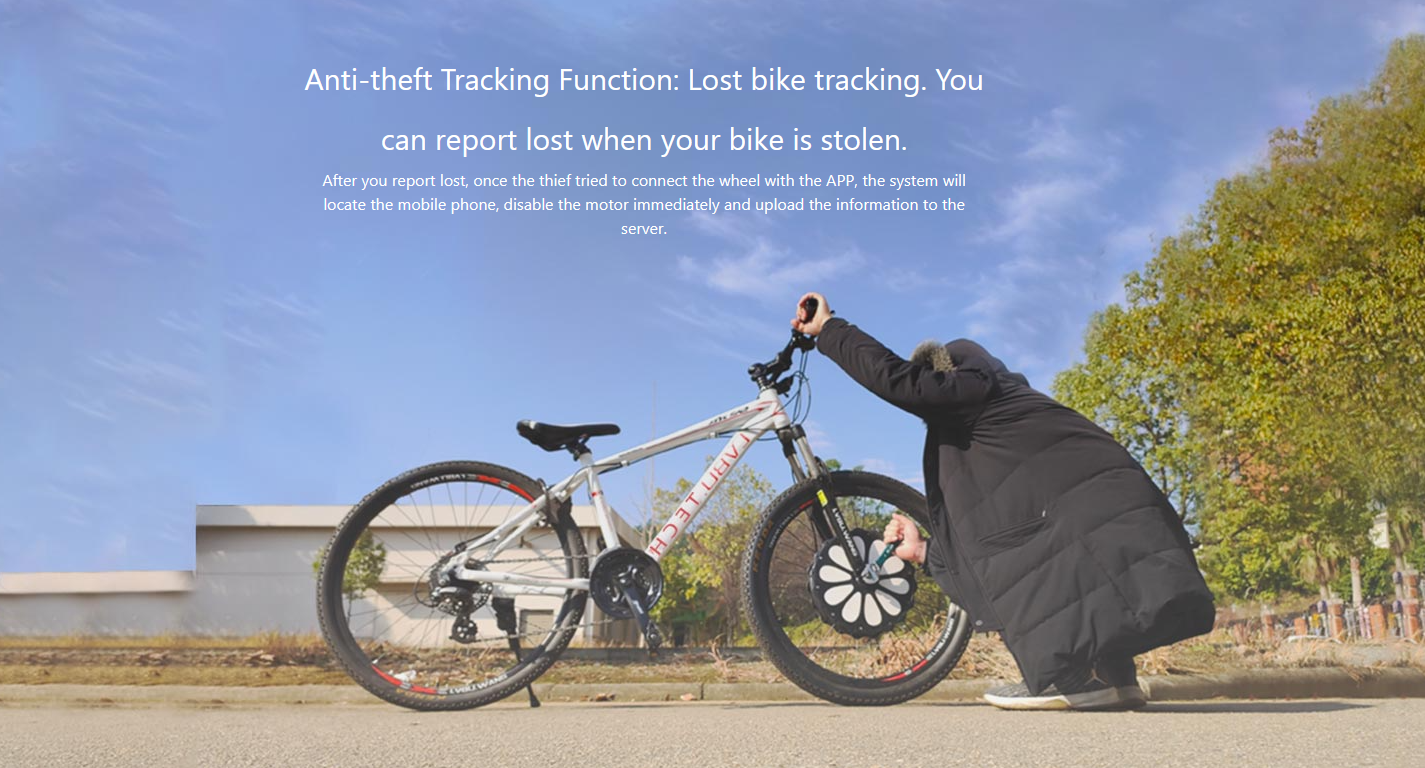 The KX Series electric assist bike conversion kit is designed for durability and comfort. Its IP65 waterproof rating ensures protection from rain, allowing you to ride confidently in any weather condition. The compact controller, hidden within the frame, provides a sleek and streamlined look. The high-quality carbon steel spokes and professional wheel assembly guarantee a sturdy and reliable ride.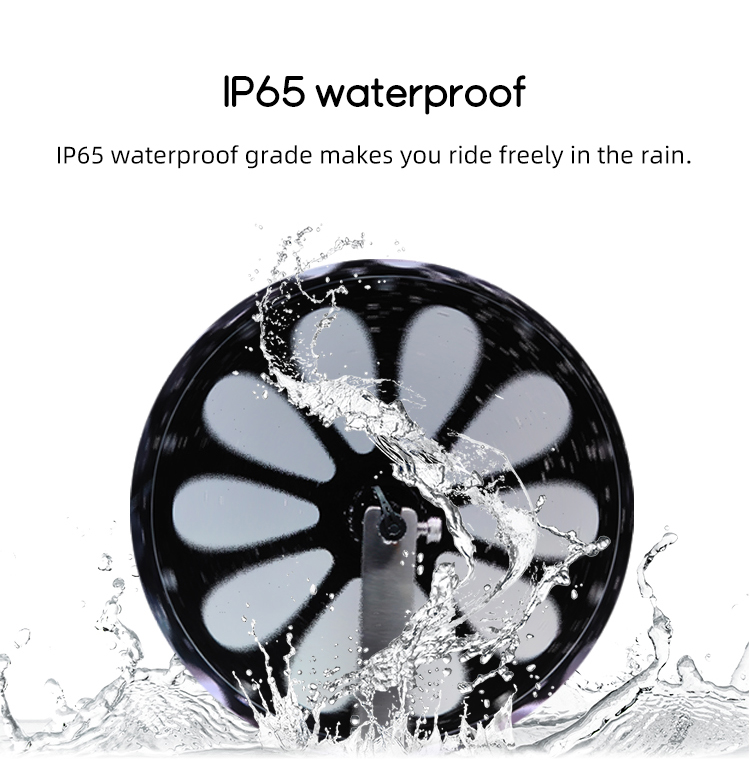 Powered by a high-performance lithium battery with advanced BMS protection, the KX Series 36v electric bike conversion kit offers a long-lasting and efficient cycling experience. With the ARM Cortex-M3 chip and 6-axis gyroscope, the system delivers precise and responsive assistance, ensuring a safe and enjoyable ride.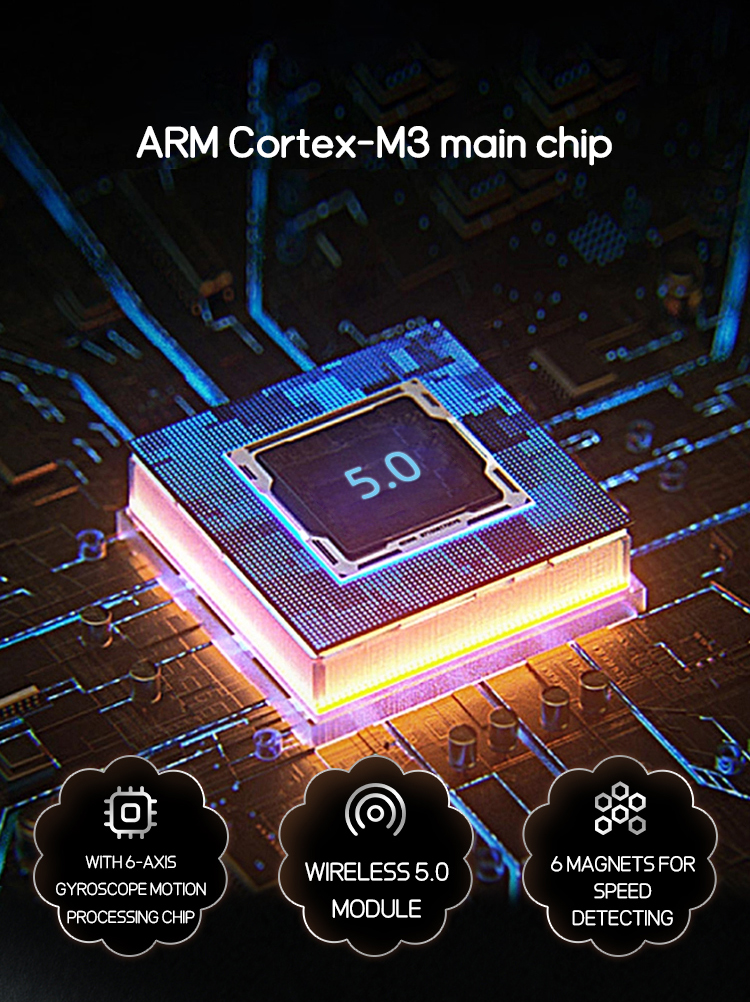 And the best part? Charging is a breeze with the convenient bottom bracket design. No need to remove the battery, simply plug in and recharge.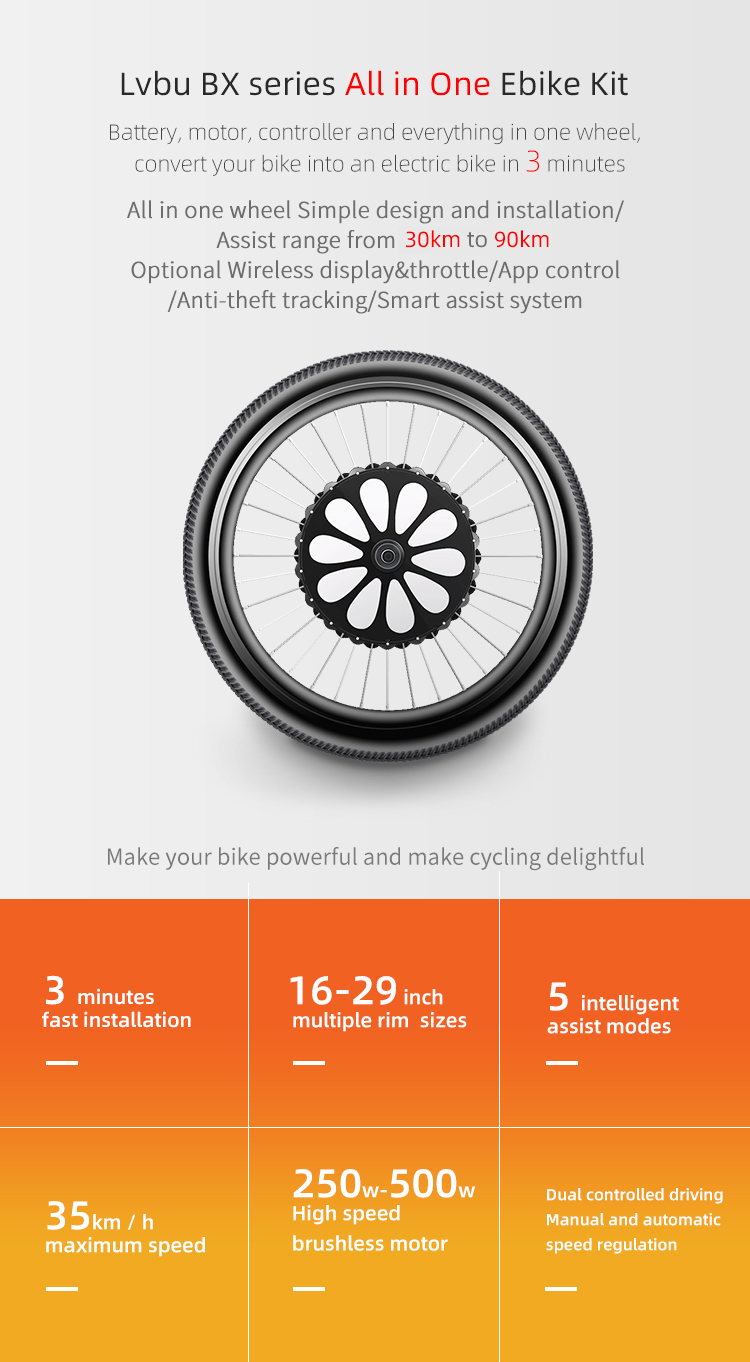 Upgrade your cycling experience and embrace the era of intelligent riding with the LVBU KX Series front hub e bike kit. It's time to ride smarter, faster, and with more convenience than ever before. Get ready to explore the world on two wheels like never before!