With the increasing severity of environmental issues such as climate warming, smog, and sandstorms, environmental protection and carbon reduction, as well as reducing air pollution, have become a top priority. In addition, the current dilemma of urban traffic congestion is becoming more severe, and bicycles, as one of the "Three Great Things" for Chinese people, have once again taken the stage. However, bike traveling has lots of disadvantages. LvBu keenly perceives the pain points of people and turns the attention to smart electric bike conversion kit with battery, launching a series of electric bicycle conversion kits, so that many riders who have to ride long distances or have poor physical fitness can also turn cycling from commuting into an enjoyment.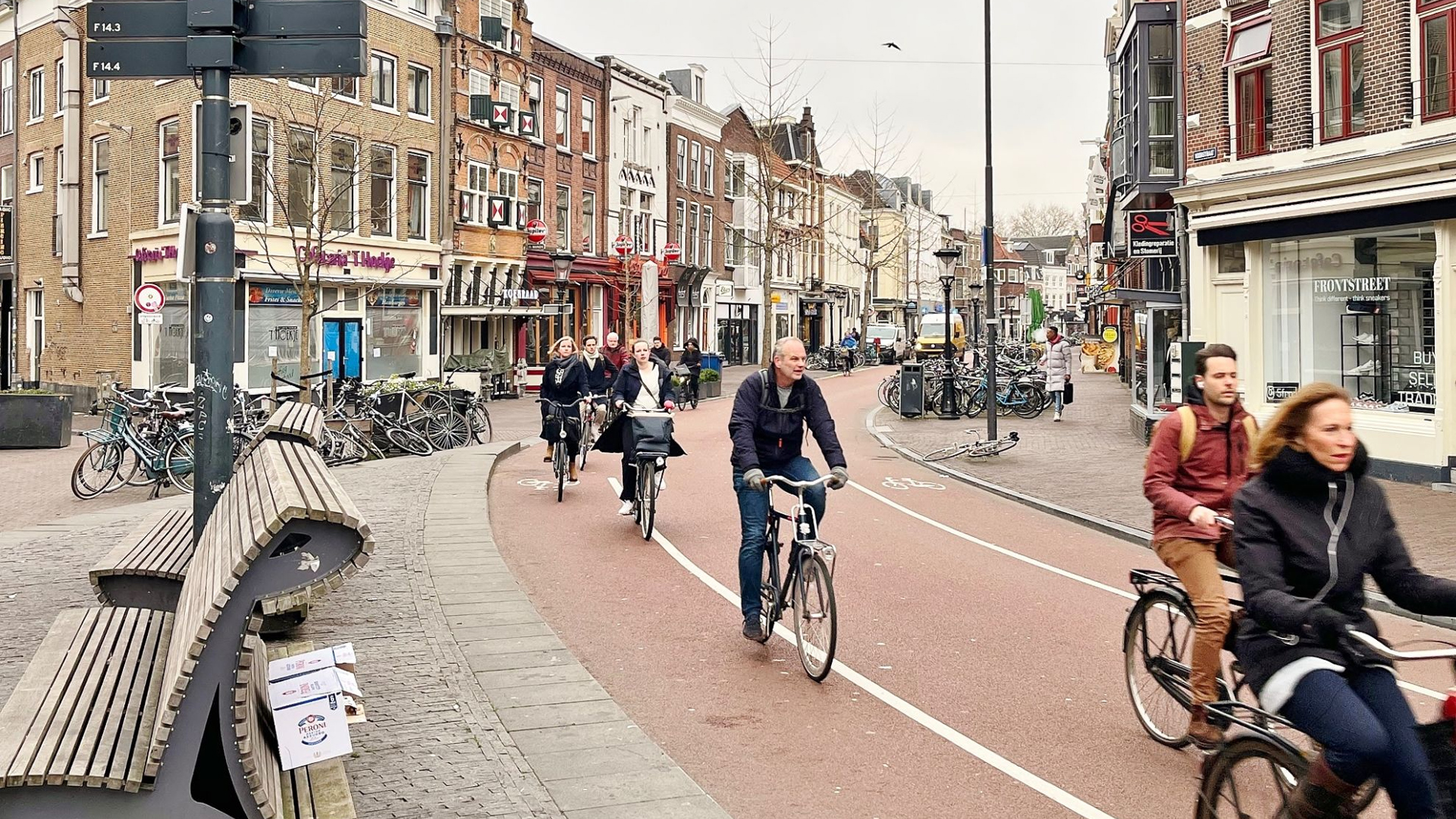 LvBu electric bike conversion kit is equipped with micro-power assistance systems, including three main parts: motor, battery and controller, and can be controlled through self-developed App "WePower". It takes about 3~8 minutes to install, allowing more people to fulfill their dreams of diy ebike and experience the joy of diy bike electric. LvBu micro-power system can accurately calculate the amount of assistance needed during cycling, and output appropriate power assistance based on pedaling and road conditions. Its unique power assistance system allows the rider to smoothly transition between pedaling and power assistance, making it easy to tackle slopes as if on flat ground.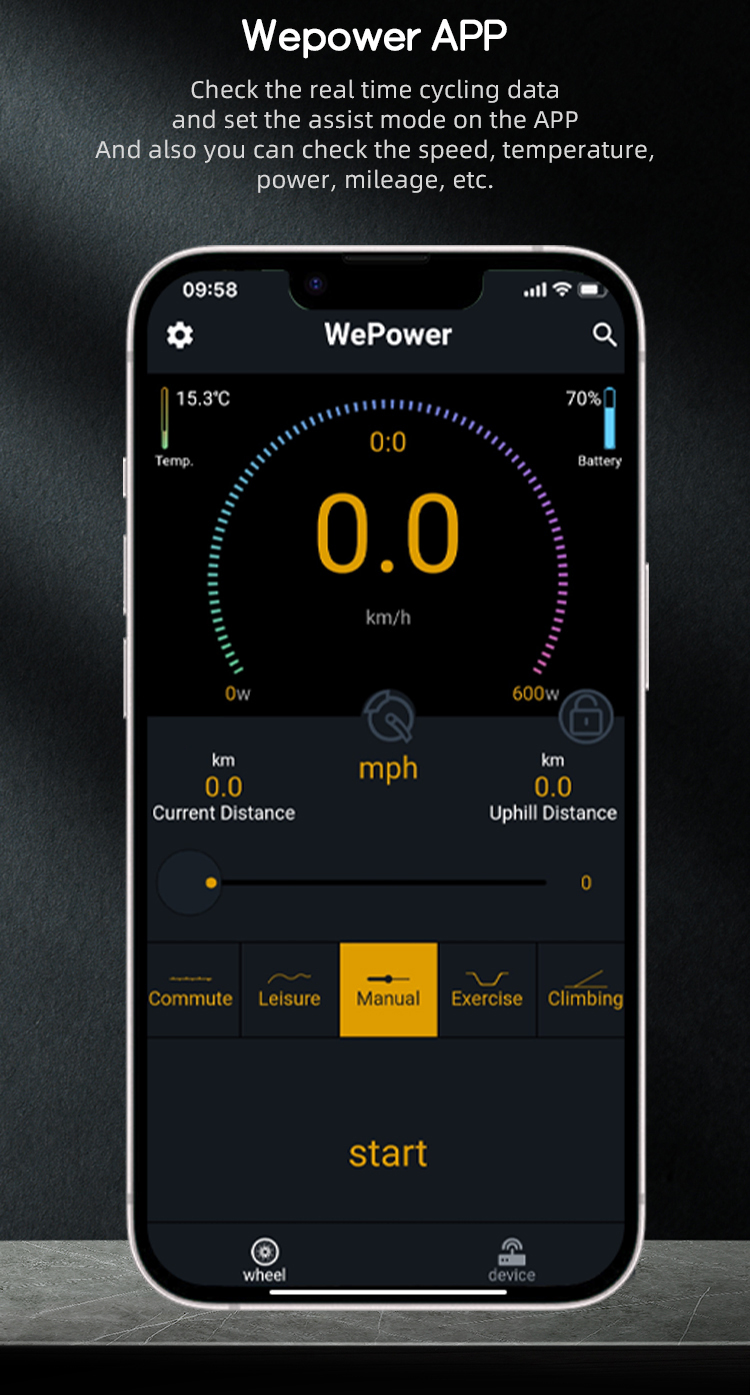 LvBu Tech offers diverse and distinctive series of e bike kits for different riders, allowing cyclists to choose product styles based on their fashion tastes and lifestyle needs.

KX Series -- All In One Design
Designed specifically for riders with poor physical strength, the KX Series electric bike kits for sale feature an all-in-one wheel design with the battery, motor, and controller hidden in the petal-shaped hub, providing a sleek and minimalist look. Installation only takes 3 minutes; you just need to replace the front wheel and install LvBu KX Series electric bike wheel. There are three versions available with assist ranges of 30km, 60km, and 90km, making it perfect for daily commuting.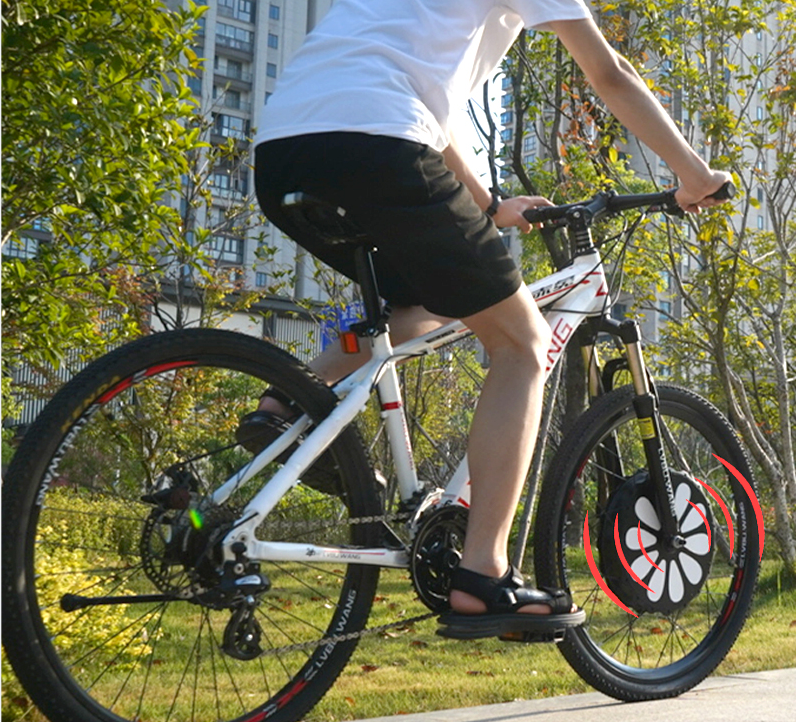 KY Series -- 6Ah Bottle Battery Design
The KY Series battery bike conversion kit is suitable for different types of bicycles, including city bikes, mountain bikes, and folding bikes, to meet the needs of different riders. The latest water bottle battery launched in 2023 features a waterproof battery level display screen on the top, the intelligent power display makes the battery level clearly visible. The side of the battery is equipped with a Type-C charging port and a power switch, making it convenient and practical. The assist range of the KY Series electric bicycle conversion kit is 60km, making it a great choice for daily commuting.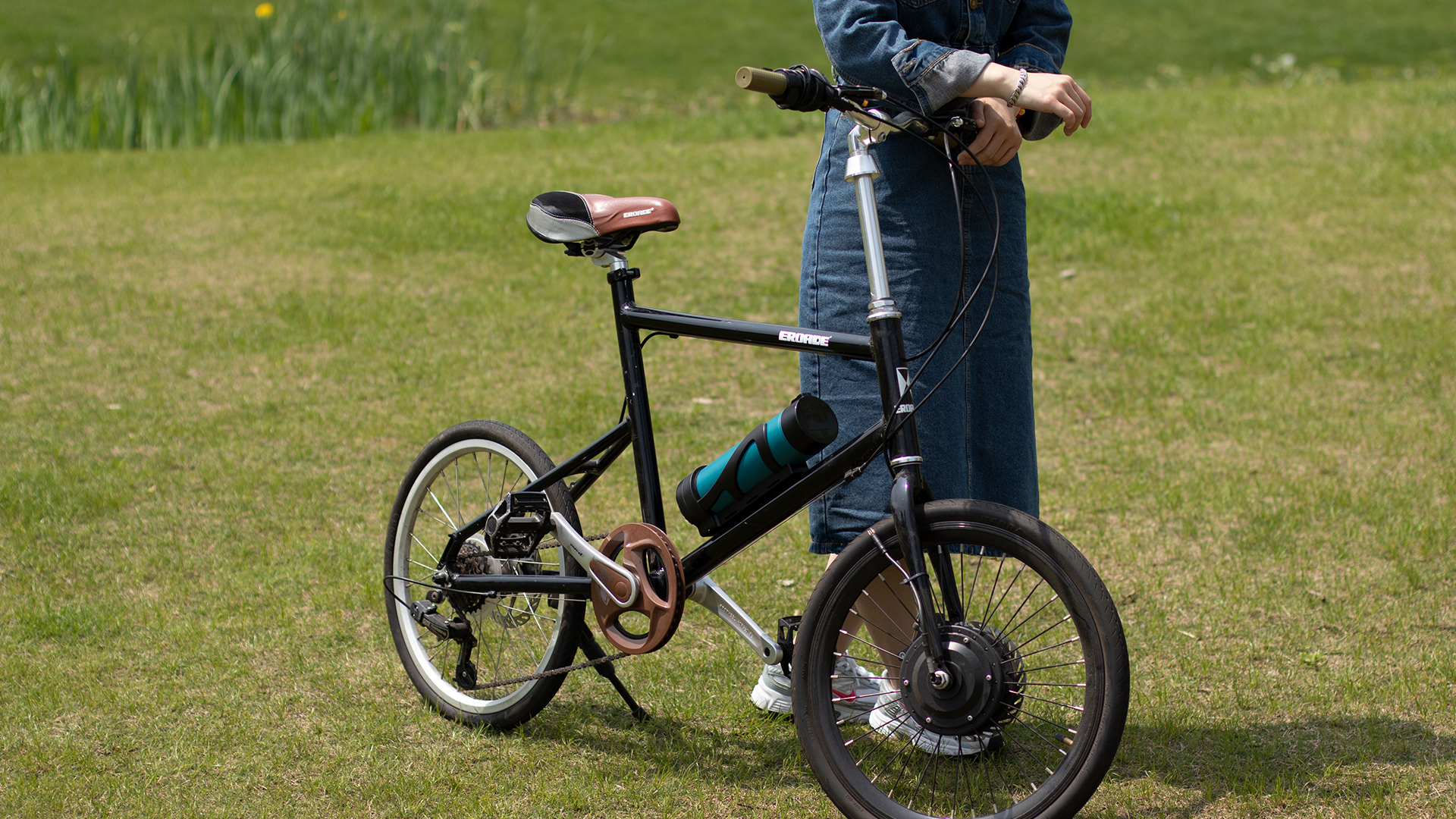 KF Series -- 9Ah Bottle Battery Design
The KF Series ebike kit with battery is a split design. The e bike kit includes an ebike wheel, a bottle battery, and a controller, with the water bottle battery and battery holder integrated seamlessly for a fashionable and trendy appearance. The water bottle battery has a power switch, circular battery indicator light, and Type-C charging port. The assist range of KF Series electric bike wheel kit is 90km, it is suitable for short to medium distance commuting and leisure rides.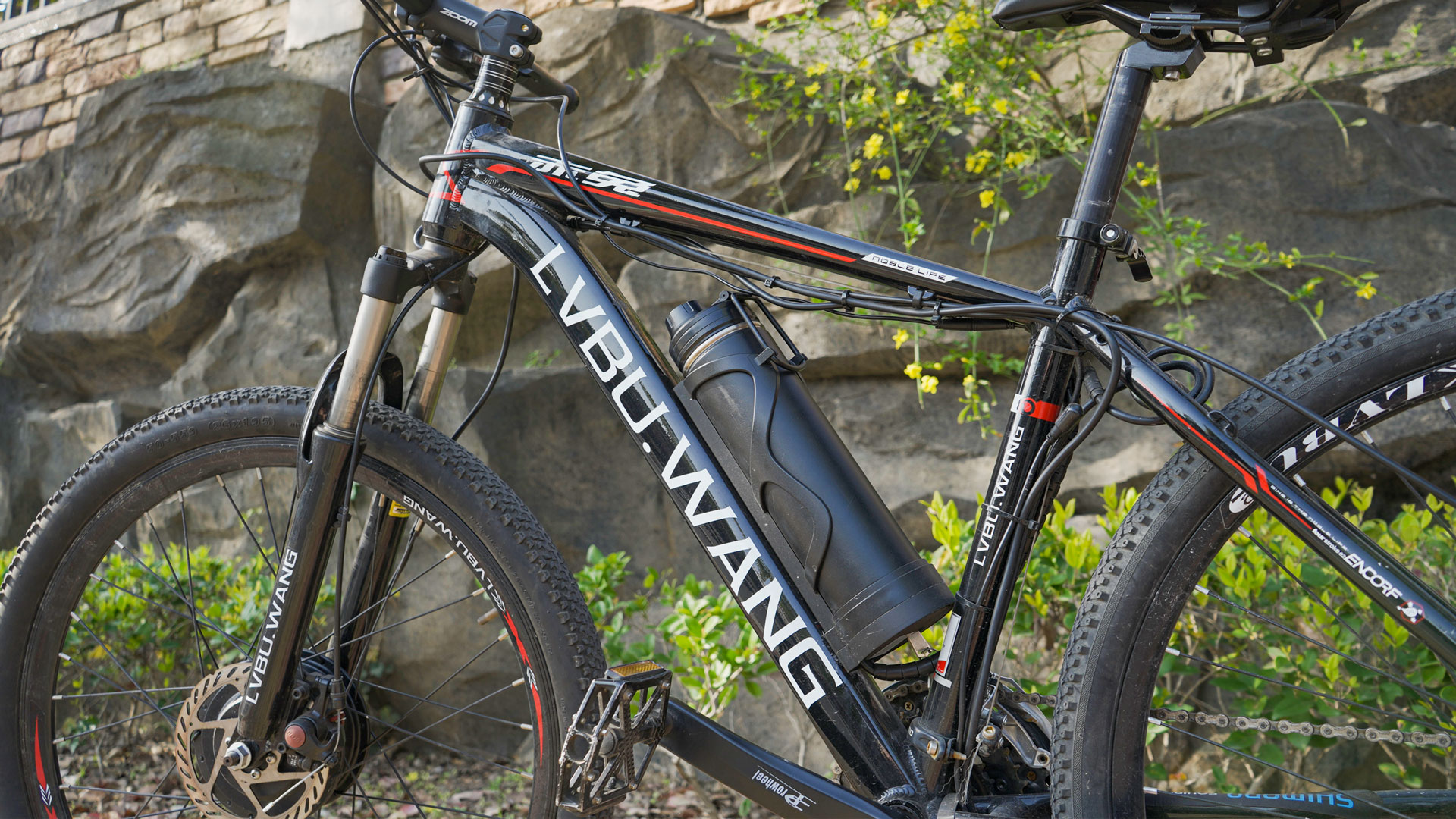 KD Series -- Hidden Saddle Bag Battery Design
KD Series bicycle conversion kit features a classic hidden saddle bag battery design with a simple and high-quality black coated saddle battery bag that showcases minimalist fashion taste. The waterproof coating ensures free riding in rainy weather. The small square controller is compact and easy to install. The front hub motor comes with options for 250W or 350W, and there are versions with assist ranges of 90km and 120km available, offering a perfect combination of safety and power. Whether it's shopping, going to school, or commuting, you can easily navigate through the busy urban jungle and enjoy the pleasure of smooth riding.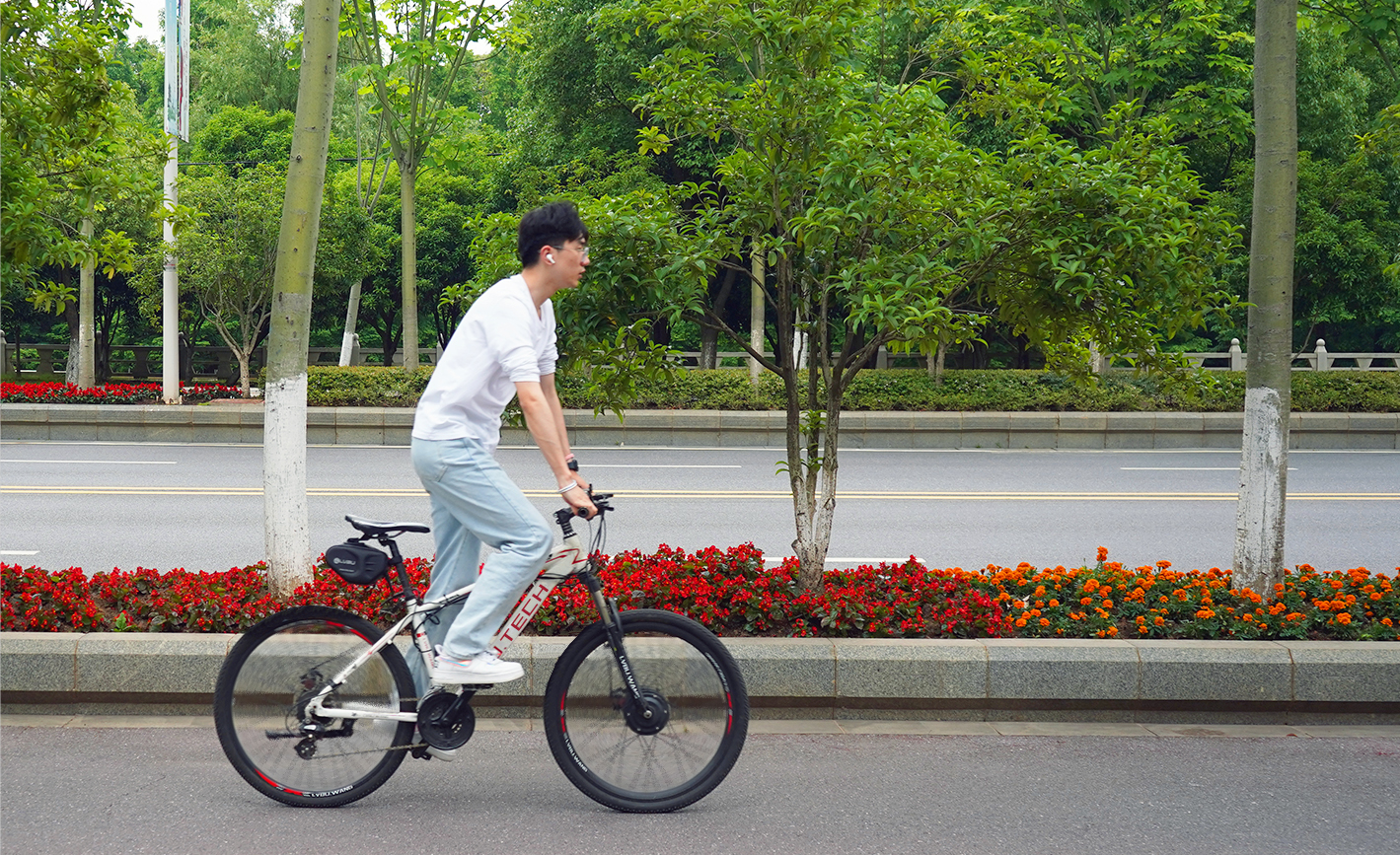 BZ Series -- Rear Rack Battery Design
BZ Series electric mountain bike kit features a super-long range rear rack battery design, with the controller at the front end of the rack and the battery box at the rear, secured with a key lock for stability during riding. The smart turn signals and battery indicator lights design can improve night-time riding safety. As a high-range front wheel electric bike conversion kit with battery, it offers two options for you: 150km and 180km, with powerful performance and excellent capabilities, making it a great choice for long-distance riders.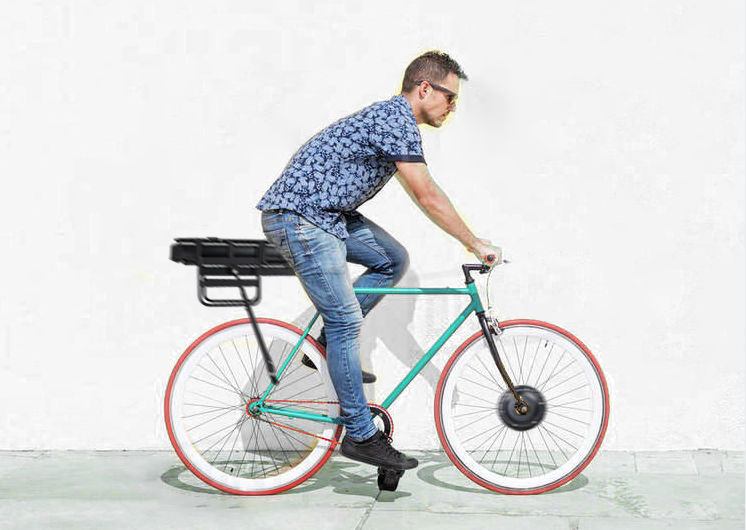 Since 2014, LvBu has been dedicated to the research and development, production, and sales of smart cycling equipment. Its products are popular in more than 100 countries and regions, including Europe, South America, North America, India, Japan, South Korea, and others. In the future, LvBu will continue to uphold the concept of joyful cycling, persist in creating smarter sports products, and align E-bikes with keywords such as environmental protection, health, and leisure. It is believed that in the near future, LvBu will lead a new trend of smart electric bike upgrade kit in China!

Contact: Miya
WhatsApp: +86 199 7018 0785
Email: miya@lvbu.tech
Website: https://www.lvbu.tech/en

Product Link:
KX Series: https://www.alibaba.com/product-detail/LVBU-Intelligent-modification-36V-250W-350W_1600294893005.html?spm=a2747.manage.0.0.5a2671d2rXyB7q

KY Series: https://www.alibaba.com/product-detail/Lvbu-Wheel-16-29-Inch-700CC_1600279097699.html?spm=a2747.manage.0.0.6e4a71d2UJBXjC

KF Series: https://www.alibaba.com/product-detail/2022-New-Arrivals-16-20-24_1600469073615.html?spm=a2747.manage.0.0.5a2671d2rXyB7q

KD Series: https://www.alibaba.com/product-detail/Lvbu-enduro-electric-mountain-bike-conversion_1600347102788.html?spm=a2747.manage.0.0.5a2671d2rXyB7q

BZ Series: https://www.alibaba.com/product-detail/Factory-price-kit-electric-bicycle-250w_1600625083832.html?spm=a2747.manage.0.0.5a2671d2rXyB7q